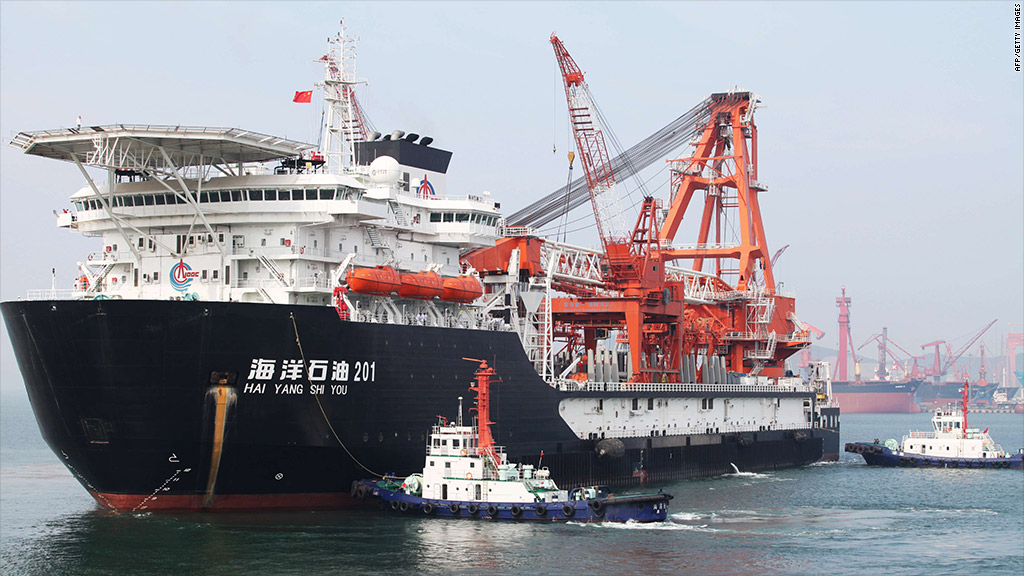 The rapid redrawing of the world's energy map is about to hit another milestone, with China overtaking the U.S. as the biggest importer of oil.
The Energy Information Agency expects China's monthly net oil imports to exceed those of the U.S. by October, and by next year on an annual basis.
"The imminent emergence of China as the world's largest net oil importer has been driven by steady growth in Chinese demand, increased oil production in the United States, and a flat level of demand for oil in the U.S. market," the EIA said in its latest outlook.
A boom in U.S. oil production is being driven by new technologies, such as hydraulic fracturing -- or fracking -- which are opening up huge reserves for development.
The Paris-based International Energy Agency has forecast that the U.S. could become energy independent by 2030, and the world's biggest producer seven years from now.
Related: U.S. oil boom causing energy upheaval
The U.S. oil boom is boosting the nation's level of reserves, reshaping global oil trade flows and driving up demand and salaries for experienced engineers.
And while China's breathtaking pace of economic expansion has slowed, its demand for oil to fuel a massive manufacturing sector is set to continue growing at a much faster pace than it can ramp up its own production.
Related: China, OPEC and the future of energy
China demand for liquid fuels will have grown by 13% between 2011 and 2014 to more than 11 million barrels per day, while its production will increase by just 6%, according to the U.S. EIA.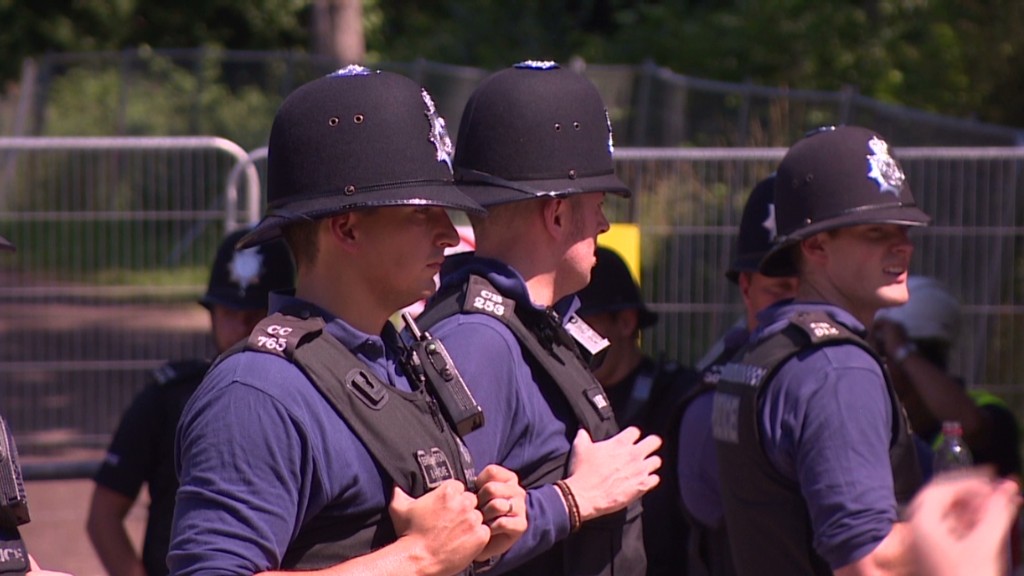 Over the same period, U.S. total annual oil production will have risen by 28% to nearly 13 million barrels per day, as demand hovers around 18.7 million, well below the 2005 peak of 20.8 million, the EIA said.
China will open up an even bigger gap in terms of net imports beyond 2014, it said.
The EIA report is based on a broad measure of net oil imports, including crude oil, condensates, natural gas liquids, biofuels and other liquids.