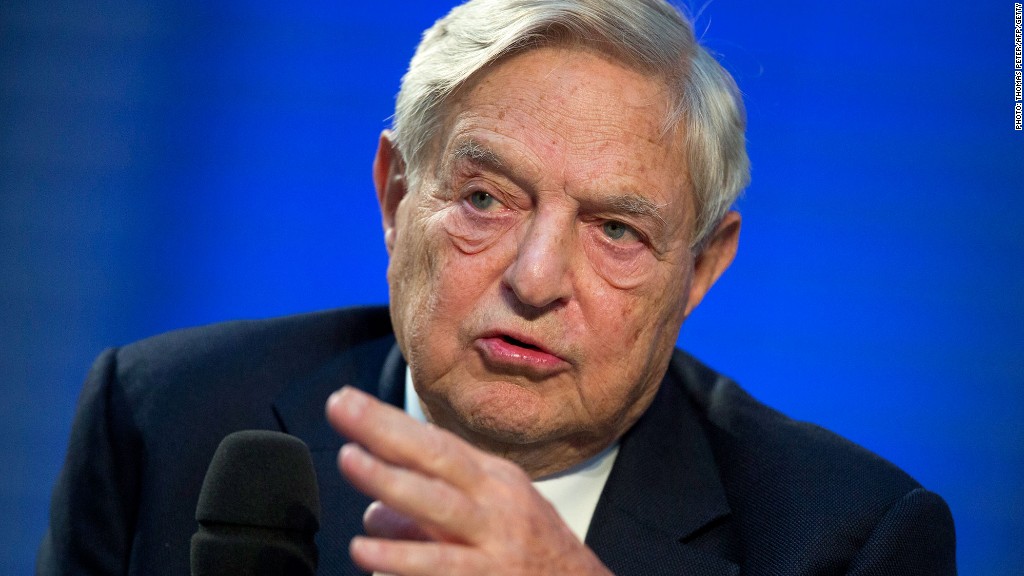 Some of the world's top money managers revealed their holdings in quarterly filings with the Securities and Exchange Commission on Wednesday, giving investors a glimpse at the moves they made from April to June.
The filings cover holdings as of June 30, the end of the second quarter, meaning they don't reflect more recent transactions.
Hedge-fund manager John Paulson, who made a fortune betting against subprime mortgages, sharply reduced his holdings in a gold ETF in the second quarter. His holdings in the fund, which totaled $3.4 billion at the end of the first quarter, were down to $1.2 billion at the end of Q2.
Related: Ackman resigns as J.C. Penney drama gets nasty
George Soros's fund, now run as a family office, trimmed his stakes in Citigroup (C) and Netflix (NFLX). His large stake in J.C. Penney (JCP), reported when he acquired it back in April, totaled nearly 20 million shares worth over $340 million at the end of the second quarter. He also has a call on 500,000 more shares.
The struggling retailer is currently in a transition period after ousting CEO Ron Johnson in April.
Soros also got rid of his gold ETF holdings, which were worth nearly $82 million as of the end of the first quarter.
The filing from activist investor Carl Icahn didn't list shares of Apple (AAPL), in which he said Tuesday he had acquired a large position. That means Icahn bought his Apple shares in the current quarter.