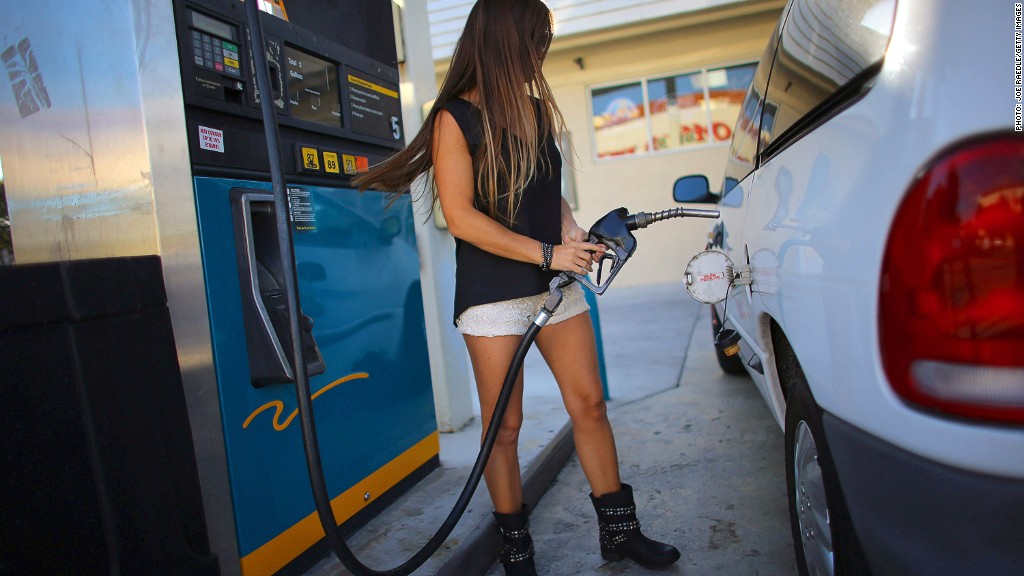 The average worker earned less last month but also paid more for basic necessities like gasoline, shelter, apparel and food.
The Consumer Price Index, which is based on a broad basket of consumer goods and services, showed prices rose 0.2% in July, the Bureau of Labor Statistics reported Thursday.
Simultaneously, workers' wages and hours declined slightly.
Taken together, these trends show that real weekly earnings, which are adjusted for inflation, fell 0.5% in July and are down 0.1% from a year ago.
Where are prices rising? Gasoline prices rose 1%, clothing prices rose 0.6% and the cost of shelter rose 0.2% in July. Food prices, which are notoriously volatile, rose 0.1%.
Consumers also faced higher prices on new cars, medical care and prescription drugs.
Related: Average cost to raise a kid: $241,080
Compared to a year earlier, the CPI shows inflation is up 2%, in line with economists' expectations. Stripping out food and energy shows "core inflation" is up 1.7%.
A little more inflation could be seen as a sign the economy is gaining momentum, but when it's coupled with lower wages, the two trends show a recovery that's still muddling along.
What the Fed wants: The Federal Reserve wants a bit more inflation, coupled with more improvement in the job market, before it slows its stimulus program.
The central bank generally aims to keep core inflation at or around 2% a year over the long run. But it has said it would be willing to tolerate inflation up to 2.5% in the near term as it aims to stimulate jobs and bring unemployment down.
The problem is, inflation has been well-below the Fed's target this year. As of June, the central bank's preferred measure showed core inflation was only 1.2%.
James Bullard, president of the St. Louis Fed, noted in a speech earlier Thursday, that if the data seems to show inflation is picking up again and could near the 2% target, the central bank could start reducing its monthly bond-buying program without worrying about pushing inflation even lower. If that's not the case, however, the Fed should hold off on reducing its stimulus program.
"It is especially important to see if better macroeconomic growth materializes in the months and quarters ahead, and whether inflation naturally returns toward target," he said.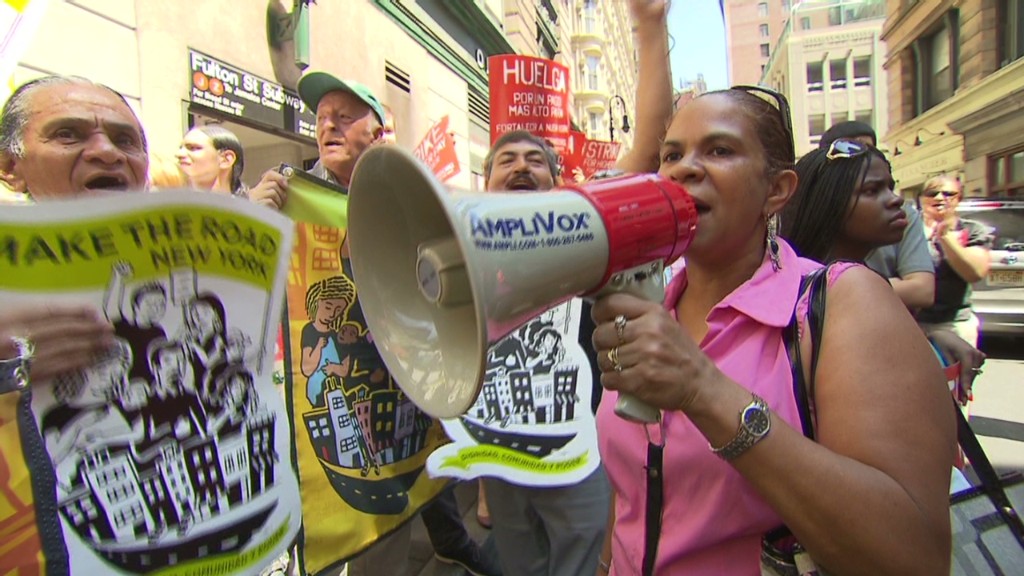 Initial jobless claims: A separate report released Thursday did present some encouraging news for the job market. Initial jobless claims fell to their lowest level in nearly six years, as 320,000 people filed for their first week of unemployment benefits. That was the lowest level since the week ending October 6, 2007.
About 2.97 million people filed for their second week or more of benefits in the week ending August 3, the most recent data available. That marked a decline of 54,000 continuing claims from the prior week.