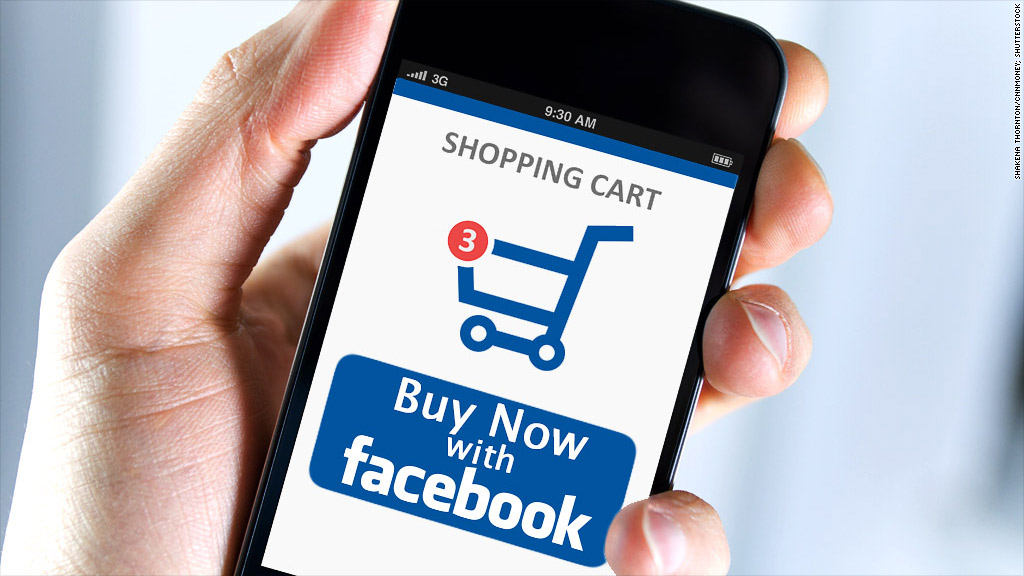 Add Facebook to the large list of companies hoping to crack the mobile payments nut.
Facebook said Thursday that it will launch an experimental program that allows users to store their credit card information on the site. The social network will then automatically fill in relevant billing information when users buy products on partners' mobile apps.
Facebook (FB) described the experiment as "a very small test" with one or two initial merchant partners. Tech blog AllThingsD was the first to report on the program.
For now, Facebook made clear that its aspirations are limited to providing one-click access for checkout. It won't actually process payments like eBay's (EBAY) PayPal or Google Checkout.
Still, by wading into mobile payments, Facebook is tackling a hot but somewhat inscrutable space. Everyone seems to agree that customers don't want to type out a bunch of billing information on teeny phone screens, but creating a frictionless alternative has remained elusive.
Related story: Paying by phone? What to watch out for
"It's a very competitive space," said Evercore Partners analyst Ken Sena. "I think there is the potential to get excited about it too early, but we're still very much in the experimental phase."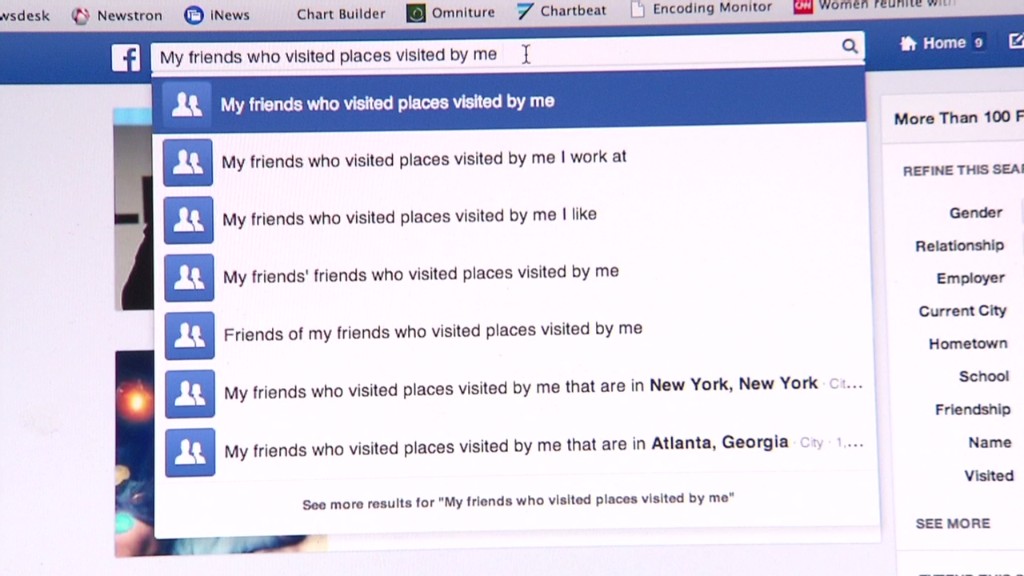 Those experimenters include PayPal, Amazon (AMZN), Google, Square and others -- and even the biggest of those companies have had trouble gaining mainstream interest.
Google (GOOG) launched its Wallet service in 2011, and it hasn't grown much since. Amazon Payments, a system similar to Facebook's experiment, is popular with small businesses and the crowdfunding site Kickstarter, but it doesn't necessarily target mobile payments or consumers specifically. Square is the most successful of many startups in the field, dabbling in everything from payments processing to special cash registers -- but Square has failed to take off broadly with consumers.
A huge amount of online retail is still routed through Amazon, and PayPal continues to dominate processing for non-Amazon purchases. The mobile payments revolution has yet to come.
Facebook is starting out slow, but it has a massive user base of more than a billion -- and a ton of data about them. Although Facebook didn't preview whether it has any future plans to expand its mobile payments offering, the opportunity could be big.