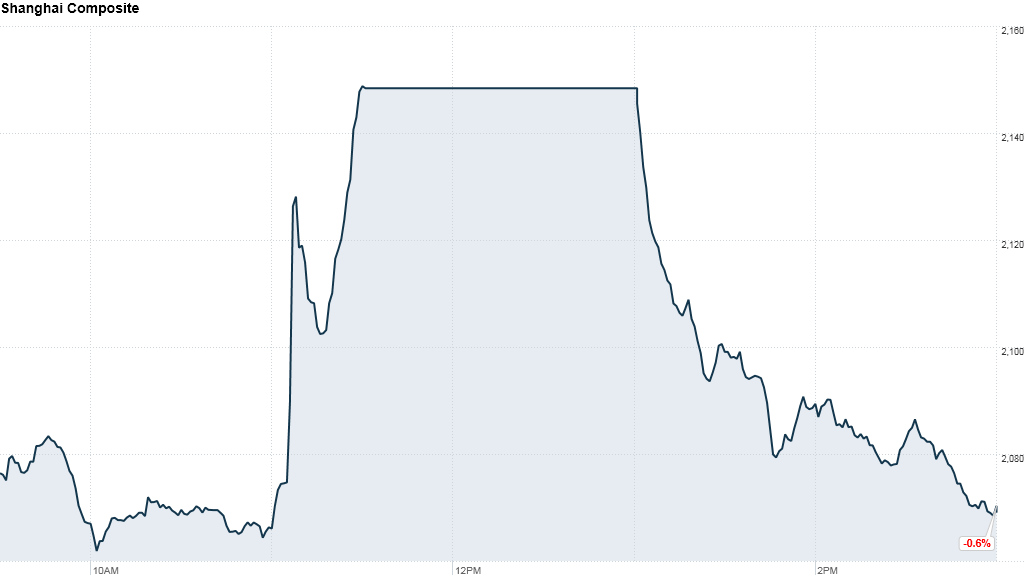 The Shanghai Composite muddled its way through most of Friday morning's trading session as if nothing was amiss.
Then, in the hour before traders went on their lunch break, volume surged and China's benchmark stock index shot up by almost 6% in just a few minutes. The sudden move left analysts searching for answers.
Had the Chinese government announced a new stimulus program? No.
Had a major-league analyst issued a favorable report? No.
Had some poor soul made a colossal fat finger trade? Maybe.
Answers weren't forthcoming from the Shanghai Stock Exchange. The operator posted a statement, but only to say that its systems were functioning normally and that trades would be settled as usual.
This, to say the least, only fueled speculation.
According to one theory, the sudden spike was related to a problem at a brokerage called Everbright Securities, which filed a statement to the exchange on Friday.
"This morning, Everbright Securities encountered a problem when using its own arbitrage system," the filing said. "The company is conducting a thorough investigation and handling the issue. The company's other business activities continue as usual."
Still, no concrete link has been established between the company and the trading activity.
"I can't remember anything like this in the Chinese stock market, actually, ever," said Jim Antos of Mizuho Securities. "I can't think of anything like this in the Hong Kong stock market either."
Related story: 6 high-growth industries in China
Antos said that there were no economic events in Asia on Friday that could have moved markets to that degree. "It's a systems mistake, that's it," he said. "It's just an accident."
In the end, it might not matter much. When traders returned from lunch, the index reversed course, and gradually shed the morning's gains.
The index closed 0.6% lower on the day.
Related story: China mints fewer millionaires amid slump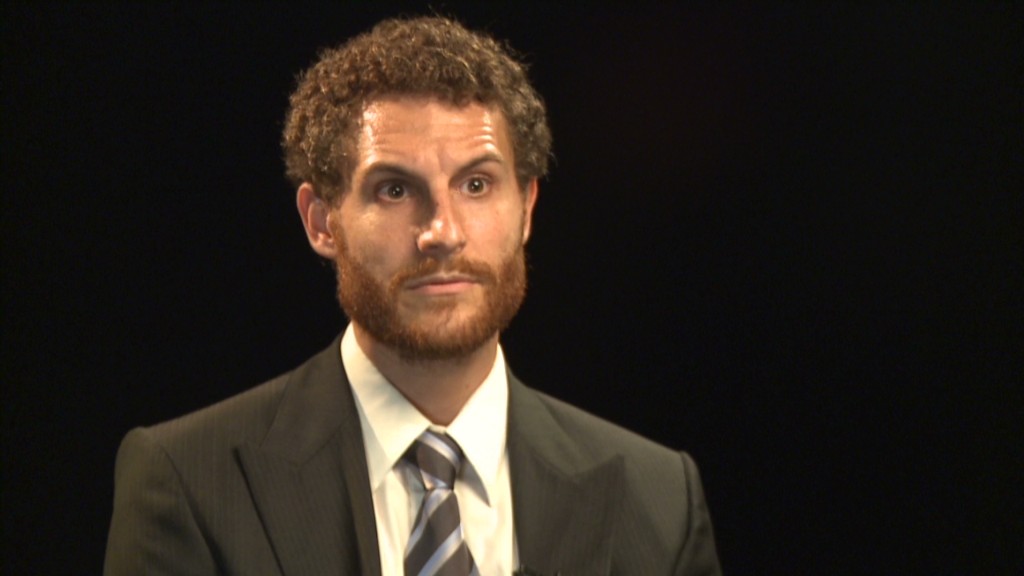 Of course, the Shanghai Composite isn't the only major index to experience a flash move in recent years.
The Dow Jones industrial average plunged nearly 1,000 points, briefly erasing $1 trillion in market value, in 2010. And in April, the Dow quickly plunged 140 points after hackers managed to send an incorrect tweet about an emergency at the White House.