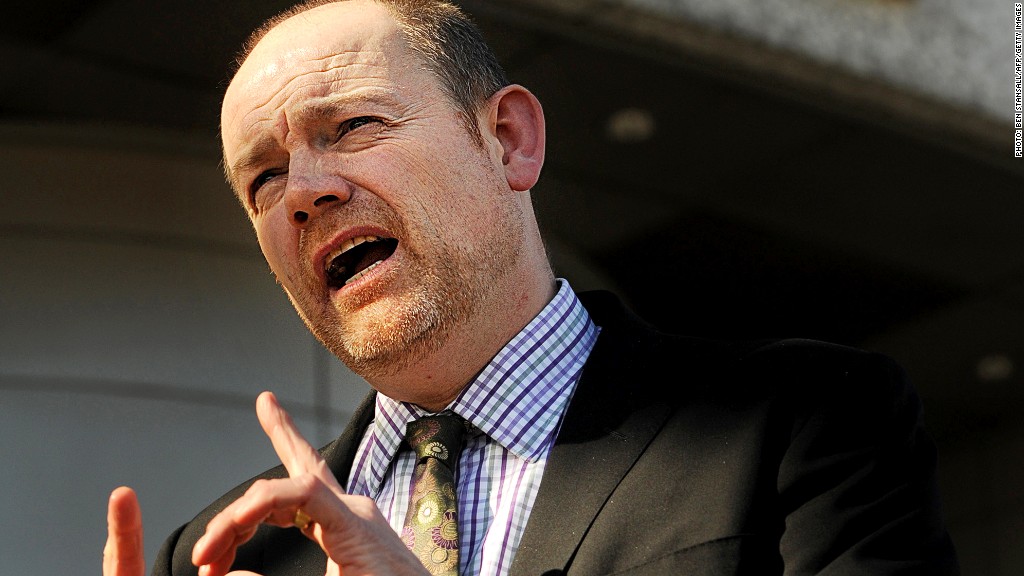 British police have decided not to investigate inflated severance payments made by the British Broadcasting Corp. after a preliminary inquiry found insufficient evidence of criminal activity.
London's Metropolitan Police force had been assessing allegations that top BBC executives -- including New York Times (NYT)CEO Mark Thompson -- may have committed fraud or misconduct in a public office when they approved severance payments for senior managers that were higher than they were entitled to receive.
"The assessment, of available material, has concluded there is insufficient evidence of dishonesty or criminal misconduct to begin a criminal investigation, and the Metropolitan Police Service will not be taking any further action," it said in a statement.
Thompson was the director general of the BBC during the time that many of the severance payments were made.
Related: Journalist jobs are picking up
In early July, the U.K.'s National Audit Office investigated the severance packages of 60 BBC senior managers and found the company paid 14 of those managers larger amounts than they were entitled to by contract, costing taxpayers just over $1.5 million.
Two-thirds of the senior managers who left the BBC between April 1, 2005 and March 31, 2013 were paid an inflation-adjusted $93 million in severance, the report found.
The National Audit Office's (NAO) report found no criminal wrongdoing.
Related: New York Times not for sale
But the BBC Trust, which oversees the public broadcasting company on behalf of taxpayers, said some of the NAO's findings regarding the severance payments were "deeply worrying, particularly the failure, in the past, of the BBC Executive and its Remuneration Committee to always follow agreed policy and entitlement."
The threat of criminal action may have receded but political scrutiny of the payments continues. Thompson is due to testify about the findings of the NAO report before parliament on Sept. 9.