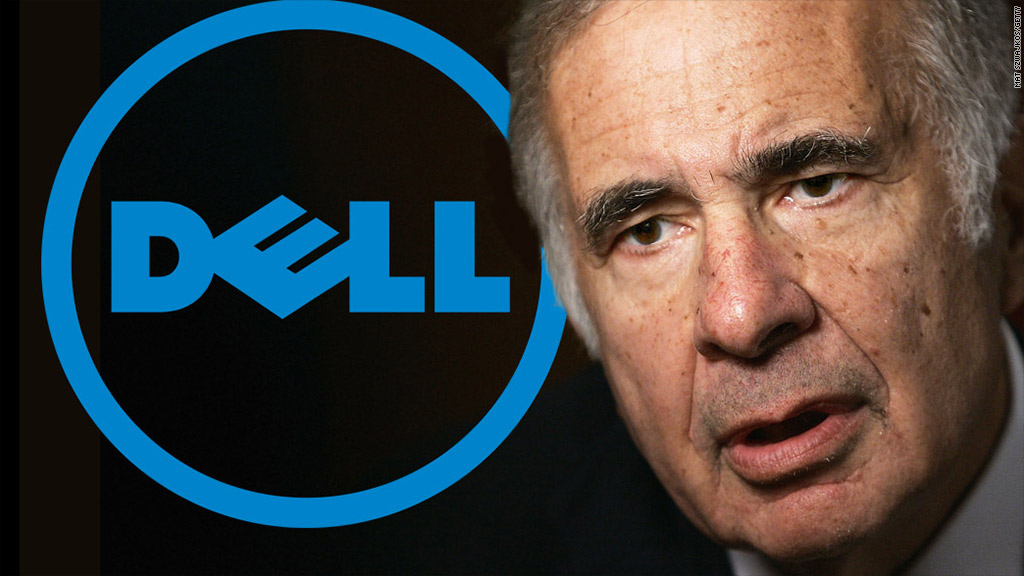 Hedge funds still might not be willing to fight the Fed. But it seems they don't want to fight Carl Icahn either.
Half of the world's 50 largest hedge funds followed Carl Icahn into Dell (DELL) in the second quarter of 2013, according to research from FactSet.
Icahn owns roughly 9% of the PC maker and has been battling its founder Michael Dell and the private equity firm Silver Lake to keep the company public. Although Michael Dell and Silver Lake have vowed to go forward with their plan, Icahn's agitating is one reason that Dell and Silver Lake increased their takeover offer.
The top 50 hedge funds also increased their exposure to Apple in the second quarter. For the past three quarters, hedge funds had been cutting their positions in the iPhone maker. Apple (AAPL) is now held by 46% of the biggest hedge funds.
These managers didn't necessarily follow Carl Icahn into Apple. If anything, he followed them. Icahn just revealed his Apple stake last week on Twitter. But the hedge funds are definitely profiting from Icahn's move. Apple's shares are up nearly 10%, since Icahn announced he had taken a "large position" on August 13.
Related: Carl Icahn is having an amazing year
As FactSet's Michael Amenta noted in a report, hedge funds have done a pretty good job in predicting Apple's recent stock performance. Apple was near its 52-week low at the end of the 2nd quarter and has since risen more than 20%.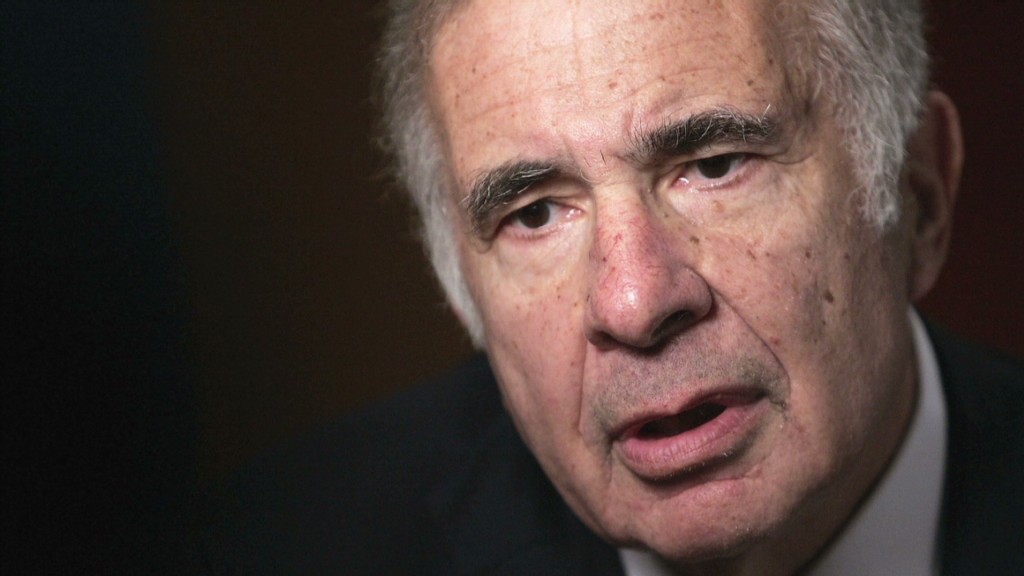 And in the third quarter of 2012, the big hedge funds sold more Apple than any other stock. Shares dropped more than 20% in the fourth quarter
Hedge funds may once again think Apple is a decent bargain, but it appears that the so-called smart money is growing less enamored with Google (GOOG).
While the search engine is still the most widely held stock among the top 50 funds, these funds sold $1.4 billion of its shares in the second quarter according to FactSet. Hedge funds also sold off Chinese search engine giant Baidu (BIDU).
Related: A sobering gut check for the market
There was also an exodus of hedge fund money from Procter & Gamble (PG), but most of that decrease came from Bill Ackman's Pershing Square. Ackman successfully pushed for a CEO change at the world's largest consumer products company.
Procter & Gamble's former president and CEO A.G. Lafley returned as interim CEO in late May. After that, Pershing Square sold $1.5 billion, the majority of its position. Other hedge funds sold roughly $200 million worth of P&G stock.
Sadly for Ackman, not all of his investments have done that well. He is on the losing end of the trade in Herbalife (HLF), the nutritional supplement company that he has shorted. The stock has nearly doubled this year. Icahn, on the other hand, bought a stake in Herbalife earlier this year.
Ackman has also taken a bath on his investment in the struggling retailer J.C. Penney (JCP). Ackman recently entered an agreement with the retailer that will allow him to start selling his shares. Ackman quit the company's board last week after publicly demanding that J.C. Penney find a new CEO.
Overall, the top hedge funds seem to like the market a little bit more. They increased their share in equities by 1% in the second quarter.