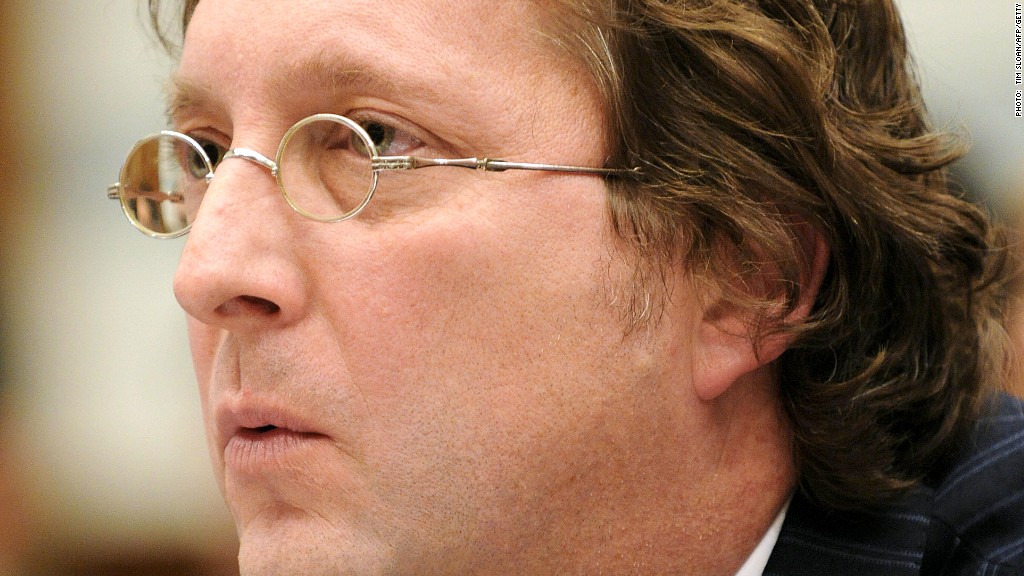 Hedge fund titan Philip Falcone has been banned from the securities industry for at least five years, the Securities and Exchange Commission said on Monday.
Also, Falcone and his hedge fund Harbinger Capital have agreed to pay more than $18 million and admitted wrongdoing.
The SEC accused Falcone of several instances of misconduct while operating Harbinger Capital. Among them: improperly using $113 million of his client's funds to pay his personal taxes, favoring the redemption requests of certain clients over others and manipulating bond prices.
"Falcone and Harbinger engaged in serious misconduct that harmed investors, and their admissions leave no doubt that they violated the federal securities laws," said Andrew Ceresney, co-Director of the SEC's Division of Enforcement.
Related: Harbinger Capital's Falcone charged with fraud
Ceresney said that Falcone will be able to assist Harbinger in liquidating the hedge fund. A spokesperson for Harbinger said the hedge fund manages roughly $3 billion.
Still, in a statement to CNNMoney, Falcone insisted that Harbinger will not close its doors. It's unclear how much of Harbinger's capital is Falcone's own fortune. At its peak, Harbinger reportedly managed $26 billion.
The hedge fund Harbinger Capital is the main backer for upstart wireless carrier LightSquared, which filed for bankruptcy last year shortly after U.S. regulators barred it from turning on its network, citing concerns about interference with GPS devices. Falcone said he plans to continue working on LightSquared, which the SEC says is allowed.
"Harbinger is not closing down. As expected I have to meet customer redemptions, but the fund is not going away," Falcone wrote in an email. "I am happy though to get this behind me. Unfortunately I had some poor legal advice along the way and instead of questioning it, I followed it."
The international law firm Sidley Austin advised Falcone on his personal tax options in 2009, according to SEC documents. Sidley Austin did not respond to immediate requests for comment.
The SEC says that, regardless, Falcone should not have relied upon Sidley Austin's guidance because his firm did not give its lawyers correct information to begin with.
In addition to running the hedge fund Harbinger Capital, Falcone also serves as chairman and CEO of a publicly traded investment fund Harbinger Group (HRG). That fund holds investments in several insurance companies as well as a majority stake in the consumer products company Spectrum Brands (SPB).
Falcone says he plans to continue running the publicly traded company. The SEC's ban only applies to trading not to Falcone acting as a director or an officer at a public company.
Related: LightSquared: The wireless industry's biggest gamble is failing
In its statement, Ceresney of the SEC called the settlement and surrendering of millions of dollars a "heavy price" for Falcone. The hedge fund manager will personally pay $11.5 million. For him, that amounts to a tiny portion of his vast fortune, which Forbes Magazine pegged at $1.2 billion in March.
CNN's Felicia Taylor and CNNMoney's Ben Rooney contributed to this report.