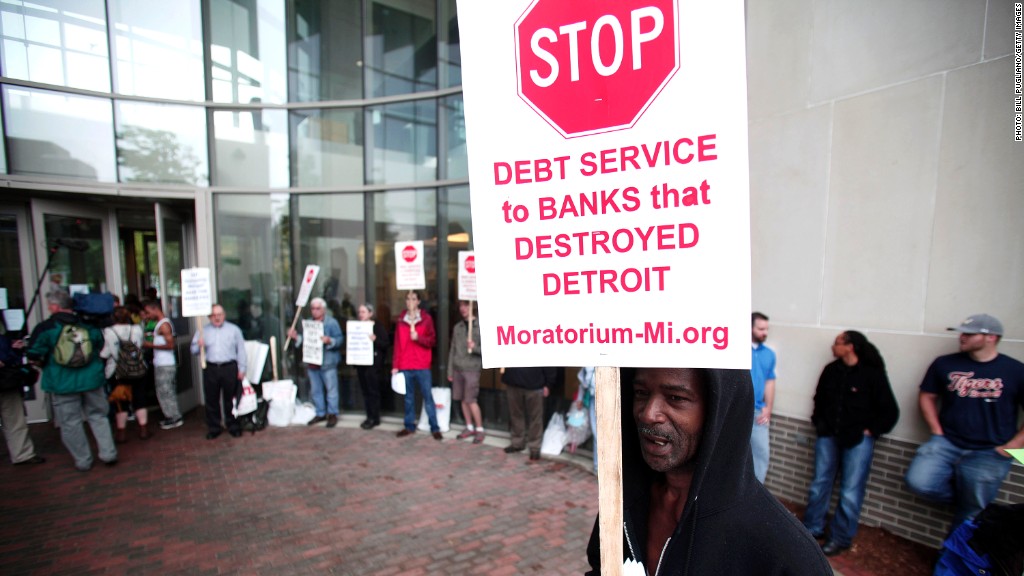 Pension funds and representatives from Detroit's emergency manager's office will meet on Monday -- the first time the two sides have sat down for talks since the city filed for bankruptcy last month.
The move came as creditors, unions and retirees filed objections to Detroit's bankruptcy filing.
The objections, due by 11:59 pm ET on Monday, mark the next step in challenges to whether the largest municipal bankruptcy in the nation's history should be allowed to proceed.
Detroit filed for bankruptcy last month when the state-appointed emergency manager Kevyn Orr and Michigan Gov. Rick Snyder said the city could not pay its $11.5 billion in liabilities associated with pension benefits, retiree health care costs and unsecured debt held by investors.
But the question of whether Detroit can qualify for municipal bankruptcy, known as Chapter 9, remains.
Related: Retired Detroit firefighter: "My pension is what I was promised"
Judge Steven Rhodes, who's overseeing the case in U.S. Bankcruptcy Court, must decide whether the city has proven that it's insolvent, and that it has negotiated in good faith with creditors.
Objections from creditors rolled in throughout the day on Monday. About 50 had been filed by evening.
Some opponents of the bankruptcy contend that it violates a provision of the Michigan constitution that prohibits cutting pension and retirement benefits.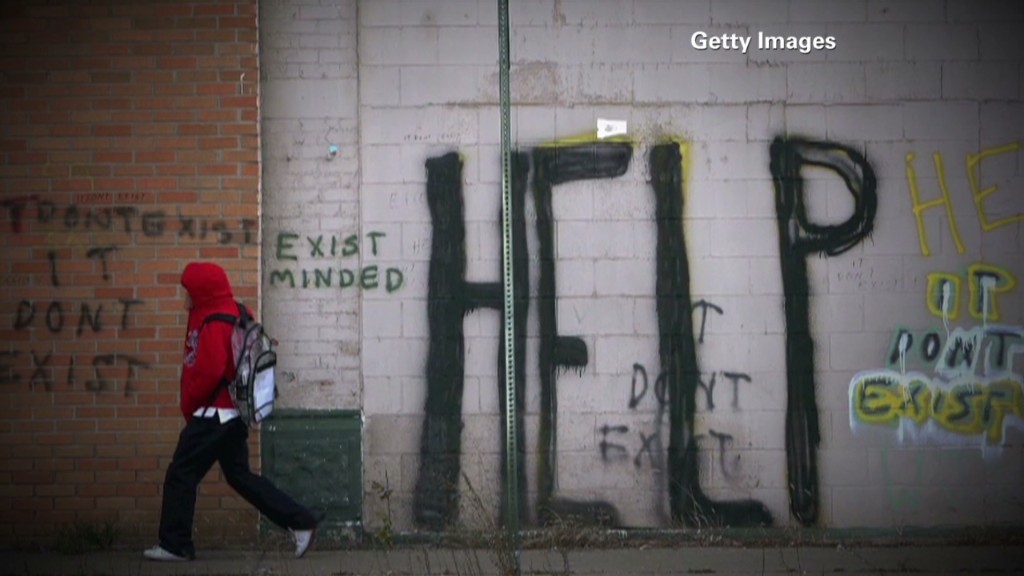 In addition, public employee unions have charged that the city did not negotiate in good faith, and should not be allowed to walk away from obligations made to employees and retirees.
The question of whether Detroit can qualify for Chapter 9 is set to be taken up in court in October.