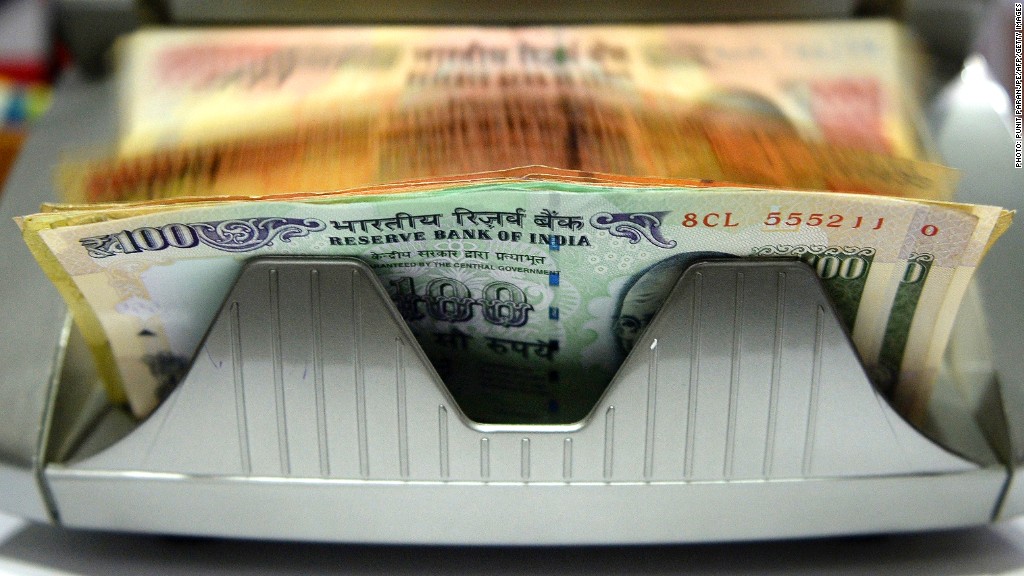 The rupee is trading at record lows and stocks have lost 10% in a month, even as the Indian government insists the country's faltering economy is not in crisis.
The slide that has rocked Indian markets accelerated Monday, with the rupee hitting a new record low against the dollar. The Mumbai Sensex, the country's benchmark index, dropped 1.6% on Monday and has now lost 10% of its value in the past month.
Investors are worried about India's large current account deficit, which reflects the nation's tendency to import many more goods than it exports and leaves it heavily reliant on foreign capital.
Talk of tighter U.S. monetary policy has seen some investors pull out of emerging markets in recent months.
Prime Minister Manmohan Singh has tried to calm nerves, saying the government has enough foreign reserves to defend the rupee for months.
"There is no question of going back to the 1991 [balance of payment crisis]," Singh told the Press Times of India, referring to an episode that nearly resulted in India defaulting on its debt payments.
But with elevated inflation, a sky-high government deficit and the economy slowing, some are worried that recent government attempts to shore up confidence may have had the opposite effect.
Related story: BRIC markets left in the dust
Policymakers last week unveiled a series of measures designed to support the rupee, including limits on the import of gold, oil and other key commodities.
The government also made a controversial move to restrict the amount of money Indian citizens can take out of the country, and similar restraints were placed on outgoing corporate investment.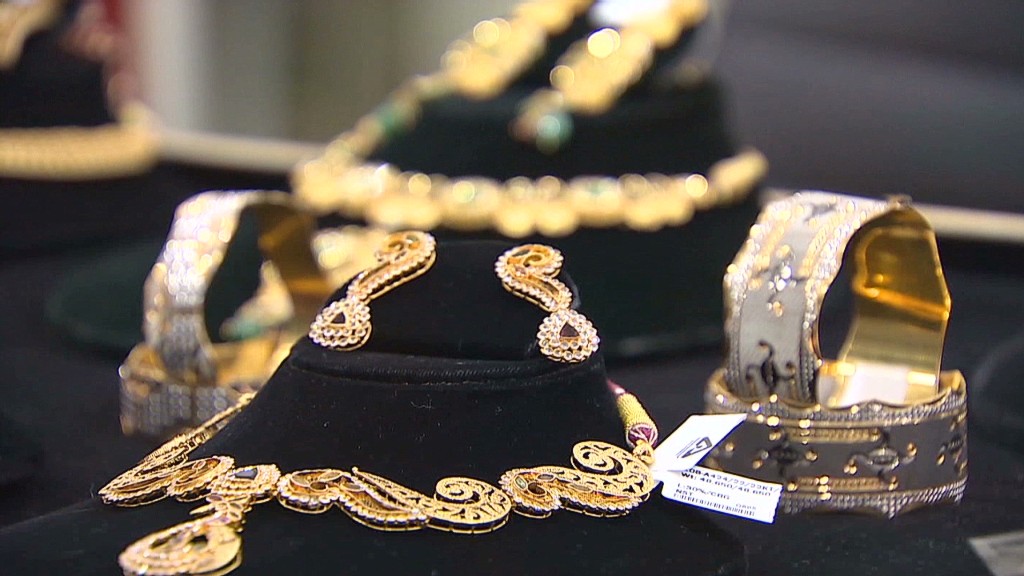 The question now is whether the changes will be enough to bolster the rupee and stabilize the economy.
Related story: Dream companies for Asia's grads
Many observers think the government must do more -- and markets seem to agree. The reaction was most violent on Friday, when investors returned from a one-day holiday to push the Sensex down by 4%.
"Authorities are taking a really piecemeal approach, and these measures are having exactly the opposite effect of what was intended," said Anjalika Bardalai, a senior analyst at the Eurasia Group. "The government has given the impression they are in panic mode."
Economists have long argued that India needs to implement structural economic reforms to bring about meaningful progress. Last year, parliament lifted restrictions on foreign direct investment after much debate -- a key step.
But investment dollars have not materialized as international companies seek more details about the new policy and remain wary of a change in the political winds that could reverse the decision.
And with national elections due before May 2014, India's fractious political parties may not be in a mood to cooperate.
"The problem now is that the government is running out of time and running out of options," Bardalai said. "A lot of what happens now with the rupee is beyond the government's control."