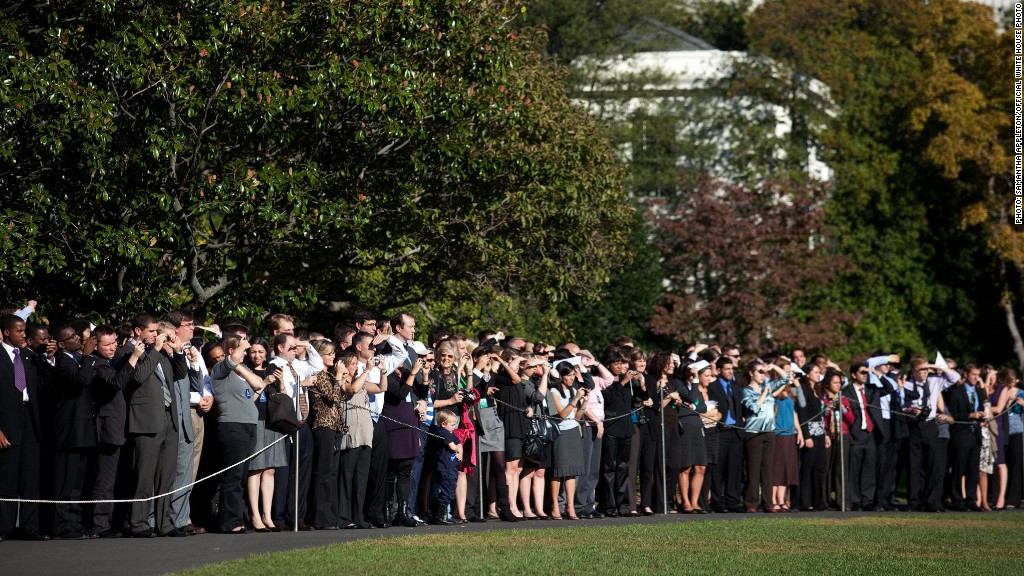 Editor's Note: An earlier version of this story incorrectly estimated that the annual cost to the White House for paying its interns would be $7.3 million. That estimate incorrectly assumed that all 300 interns work 52 weeks per year.
The White House may not be able to afford to pay its interns.
While pressure has been mounting for President Obama to pay his interns, there could be a reason why the White House hasn't ponied up: It would cost more than $2.5 million a year.
That's about what the White House paid to give tours of 1600 Pennsylvania Ave., which were infamously halted in March due to forced spending cuts.
Related: White House urged to pay interns
The figure assumes Obama would pay his interns $9 an hour, the number he suggested the minimum wage should be raised to during his State of the Union address in January.
The White House has said it employs more than 300 interns each year, with 150 this summer alone, and "more than 100" in the fall and spring semesters. Each intern is expected to work 45 hours per week.
We assumed the White House would be paying 125 interns at $9 per hour for 50 weeks per year.
The figure can be taken two ways. On the one hand, it means the White House is getting $2.5 million of free work each year. On the other, it is a relatively large amount of money to shell out at a time when the White House is being forced to cut back on many expenses.
Related: Spending cuts likely deeper in 2014
That may give pause to the interns who are calling on Obama to set an example by paying them.
The Fair Pay Campaign, a grassroots lobby set to launch around Labor Day, has said that not paying interns creates a situation where only a privileged few can afford to work there -- it can cost several thousands of dollars to cover rent and other living expenses while not getting paid.
"If you want to break into these industries, you have to work for free," said Mikey Franklin, the leader of Fair Pay's charge. "That's not a reality for a lot of people who aren't upper middle class."
The White House was not immediately available for comment.