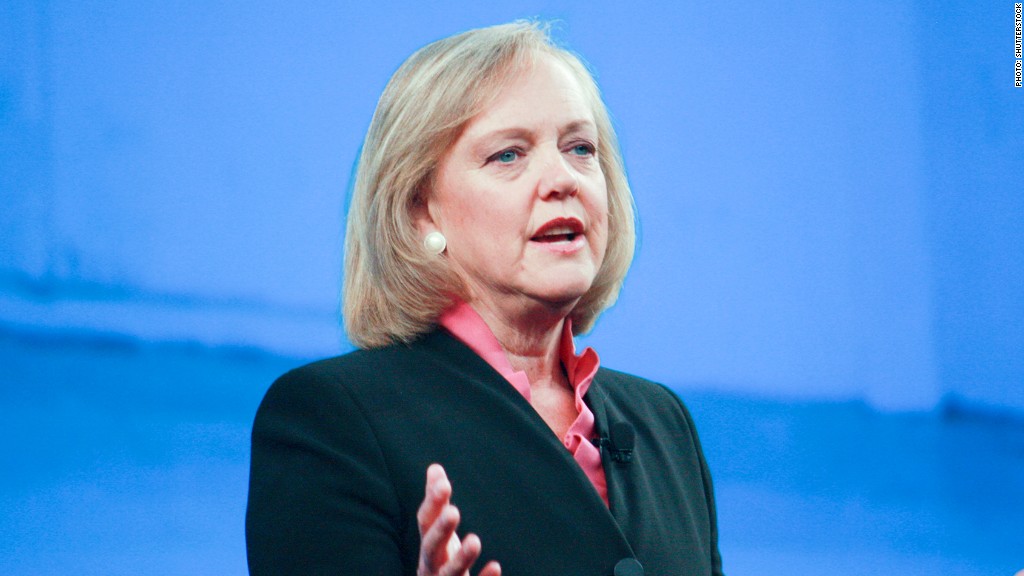 The world of personal computing has changed, and Hewlett-Packard simply isn't adjusting well to the evolution.
As PC sales continue to slump around the world, formerly mighty HP (HPQ) is suffering. Sales of consumer PCs fell a stunning 22% over the year during the company's fiscal third quarter, and HP's overall PC and tablet sales declined 11%.
Overall, HP's sales and earnings for the quarter were in line with Wall Street's dour estimates. HP's earnings came in at $1.4 billion for the quarter, up from a nearly $9 billion loss on a hefty writedown of its services business last year. But excluding those one-time charges, HP's profit would have fallen by 14%. Sales for the quarter fell 8% to $27.2 billion.
Perhaps worse: CEO Meg Whitman was forced to backtrack on her previous prediction that HP's sales will grow during the company's fiscal 2014. She said she now expects "pocket of revenue growth" in some sectors, but overall annual sales gains are "unlikely."
That disclosure sent HP shares down nearly 6% in after-hours trading.
Whitman has admitted that HP is struggling, repeating several times that HP's turnaround won't be "linear" as it tries to thrive in a tablet- and smartphone-centric world. She hasn't shied away from making big moves, including executive shakeups -- she has moved around many of HP's honchos in recent months.
On Wednesday she reassigned enterprise head Dave Donatelli and Chief Marketing Officer Marty Homlish. PC chief Todd Bradley was shuffled to another division in June, and printing division chief Vyomesh "VJ" Joshi -- a 32-year veteran of HP -- stepped down early last year.
Whitman has also embarked on an aggressive cost-cutting scheme that includes plans to eliminate 29,000 jobs by the end of fiscal 2014.
Investors have rewarded Whitman's big decisions. HP's stock is up an incredible 79% year-to-date. But after several years of decline, HP shares had virtually nowhere to go but up.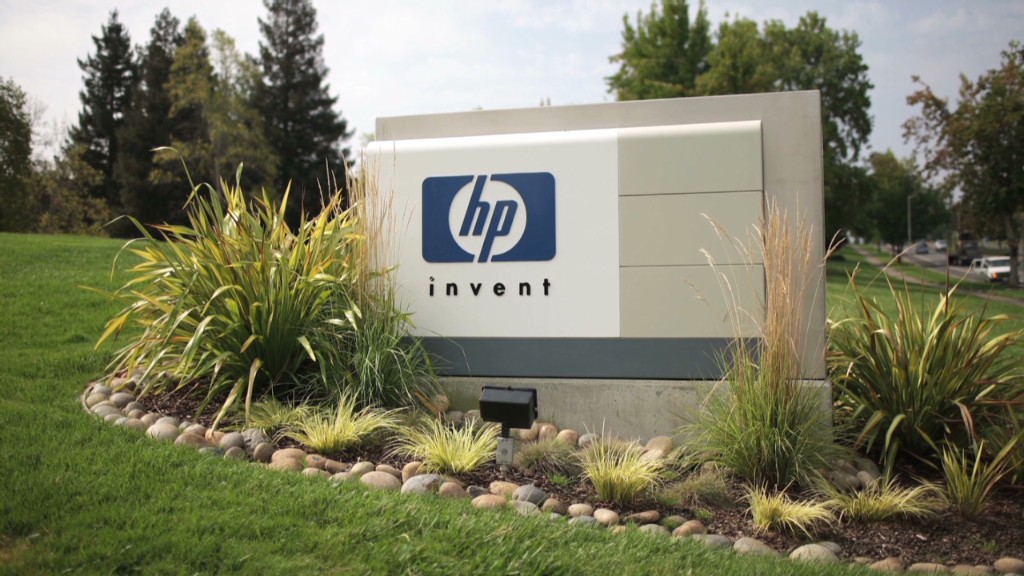 Still, the company faces serious problems. HP is struggling to reconnect with consumers as the PC market continues to contract at an alarming rate. Shipments of PCs around the world fell by 11% last quarter, according to tech research firm Gartner.
HP's problems spread beyond PCs, though. Sales in almost all of HP's businesses fell. Revenue from HP's two enterprise businesses, which serve big corporations, both declined 9% over the year. Financial services revenue dropped by 6%, and printer sales fell by 4%. Only software sales managed to gain, by just 1% over the year.
For HP's full fiscal 2013, the company expects earnings between $3.53 and $3.57 per share. Analysts polled by Thomson Reuters were looking for an outlook at the top of that range.
The PC-specific woes ailing HP have also hurt other big firms in the industry. Last month, Intel (INTC) reported a profit drop of 29% over the year. Google (GOOG) and Microsoft (MSFT) missed earnings estimates, and Microsoft also took a massive writedown on its Surface tablet. Apple's (AAPL) profit fell 22% but still beat Wall Street estimates. And Dell (DELL) is in the throes of going private in order to survive long term.
The corporate side of tech hasn't fared much better lately. Last week, behemoth Cisco (CSCO) announced it would lay off 4,000 employees, or 5% of its workforce. IBM (IBM) recently reported earnings that topped analyst estimates, but sales fell on an annual basis for the fifth straight quarter.