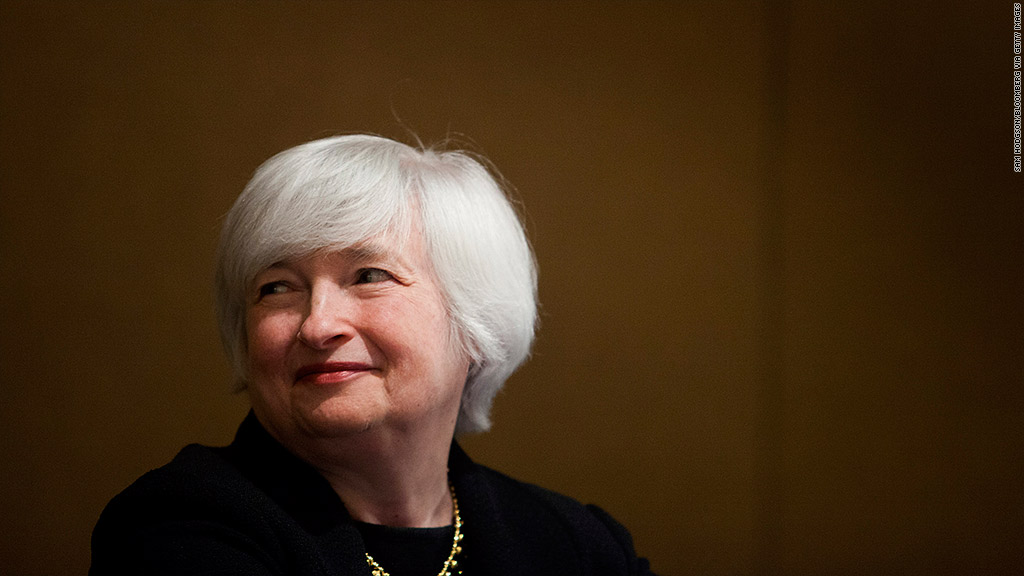 It's that time of year again, when central bankers and prominent economists gather for a meeting of the minds in the Wyoming wilderness.
As usual, few women are among the decision-makers in the room. In fact, men outnumber women here by 6-to-1, roughly the same as last year.
The event, hosted by the Federal Reserve Bank of Kansas City in Jackson Hole, serves as a platform for discussing the latest monetary policy. Academics present their latest research, which can often end up influencing future Fed decisions.
This year, 117 people are in attendance, including Bank of Japan Governor Haruhiko Kuroda, and the top central bankers of countries ranging from Ireland to Albania.
Among these top economists, 17 are women, including the likes of Federal Reserve Vice Chair Janet Yellen and International Monetary Fund Managing Director Christine Lagarde.
Related: Female economists: Pick Janet, but leave gender out of it!
When I surveyed female economists last month, many expressed concerns that so few women still make it to the top of central banking, and few are invited to exclusive networking events like the Jackson Hole symposium or the World Economics Forum annual gathering in Davos, Switzerland.
Is the Kansas City Fed to blame for the guest list? Not entirely, given a lack of diversity is still a problem that plagues the broader economics profession. Around the world, only 17 of 177 central bank leaders are women. And even among the youngest economists in the profession -- those earning their Ph.Ds -- men still outnumber women by more than 2-to-1.
Of women who do enter the economics field, few decide to specialize in monetary policy. Disciplines like labor, health and education economics tend to be more popular among females.
Related: Fed chair smackdown: Summers vs. Yellen
At a conference back in April, I asked Yellen about the lack of women in the field.
"At the highest levels of central banking, there are very few women," she said. "But I am pleased that the representation of women is increasing a lot at other levels... I really think this is something that's going to increase over time, and it's time for that to happen."
Yellen, if selected as Federal Reserve chair, would be the first woman to ever serve in that position.