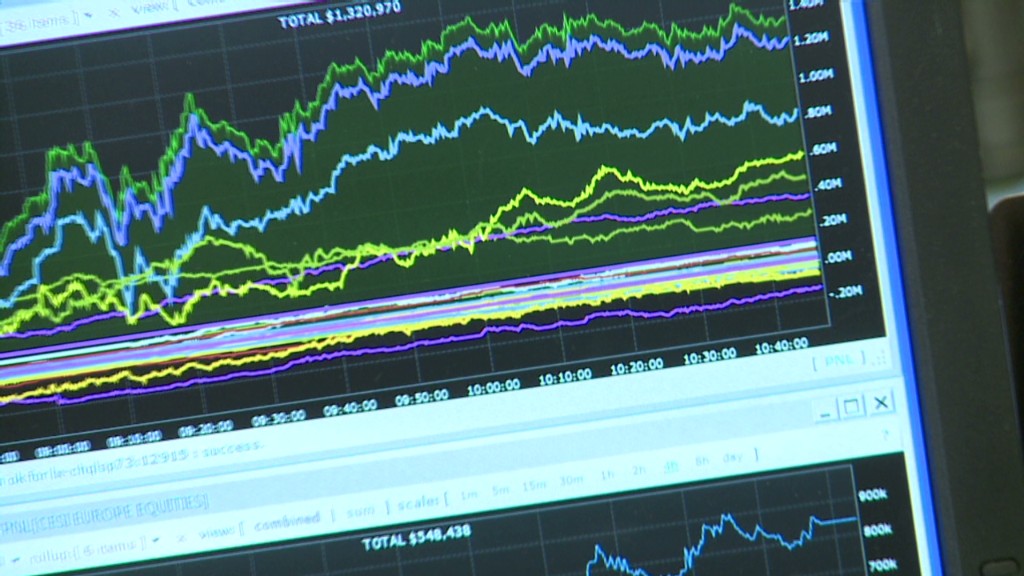 In yet another blow to
Nasdaq

(NDAQ), two of its main rivals-- BATS and Direct Edge-- announced a merger Monday morning that will create the second largest stock exchange by volume.

The exchanges, which will use the BATS name, did not announce the price tag of the deal.

The merger comes shortly after Nasdaq was shaken by major technological troubles. On Thursday , it was forced to shut down trading in all Nasdaq-listed stocks for three hours.

BATS has been plagued by its own technological woes though. BATS is perhaps best known for fumbling its own initial public offering in March 2012. BATS never ultimately went public.

Related: Trading glitches a sad new market reality

BATS CEO Joe Ratterman, who was at the helm during its IPO debacle, will be the CEO of the newly merged company. Direct Edge's CEO William O'Brien will serve as president.

BATS and Direct Edge account for roughly 10% and 11% of the stock trading volume in the U.S respectively. The combined exchange will have slightly less volume than the New York Stock Exchange (NYX), which accounts for roughly 23% of all stock trading, but more than Nasdaq, which accounts for 18%.

O'Brien said BATS plans to challenge the NYSE's and Nasdaq's market data business. Those two exchanges sell trading data to investors for a fee, while both BATS and Direct Edge distribute similar information for free. O'Brien said the new entity will consider charging small fees for this information though. BATS also plans to expand deeper into options trading and new international markets.

Eventually, BATS wants to push into the lucrative business of listing stocks as well. "I won't be too naive though. It's a hard business for new entrants to break into. It won't happen overnight, but we'll be a force for competition," said O'Brien.

Related: The computers that run the stock market

As new exchanges become more powerful, the center of gravity of the world's financial markets continues to shift away from New York City. BATS-Direct Edge will be headquartered in Kansas City, Mo., the current headquarters of BATS. But the merged entity will also have offices in New York, Jersey City, N.J., and London.

The New York Stock Exchange was recently acquired by the Atlanta, Ga.-based IntercontinentalExchange for $8.2 billion. ICE (ICE). which largely trades derivatives and commodities, has said it plans to keep trading on the iconic floor of the NYSE, but traders remain worried as trading becomes increasingly electronic.

BATS and Direct Edge expect the merger to close sometime during the first half of 2014, according to a release.

Direct Edge was originally launched by Knight Capital Group (KCG) in 2005, but was spun out in 2007. In addition to Knight, major shareholders include trading powerhouse Citadel, Goldman Sachs (GS) and JPMorgan Chase (JPM).