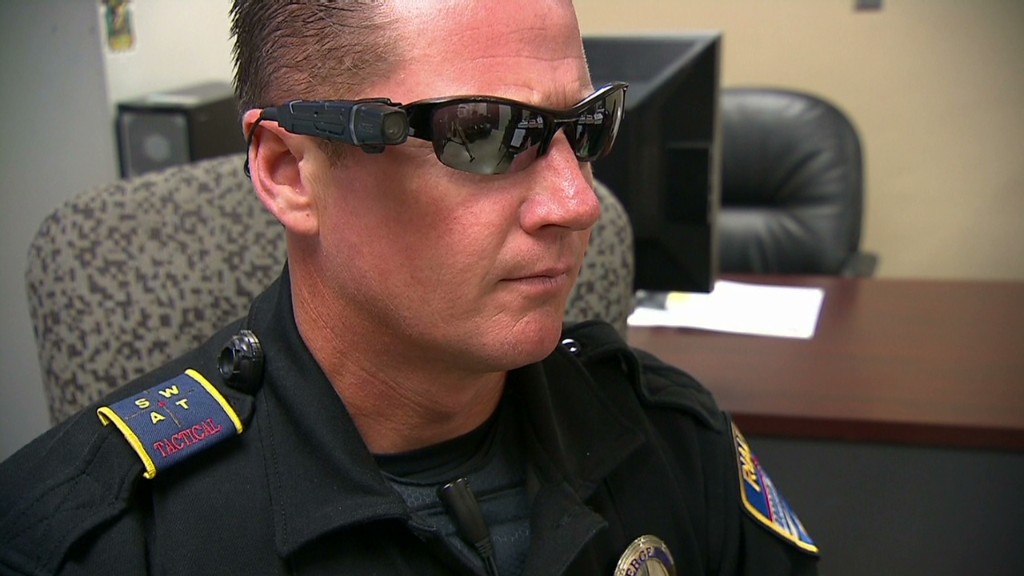 Taser International may be most well-known for its namesake stun gun. But Taser's stock has surged more than 30% in the past two weeks as investors bet that demand for the company's Axon wearable video cameras will soar.
Shares of Taser (TASR) really started to take off after a federal judge's ruling on the New York Police Department's controversial stop-and-frisk strategy. Judge Shira Scheindlin said the NYPD's practice, which allows officers to stop, question and frisk people they consider suspicious, unlawfully targets blacks and Latinos.
Scheindlin ordered several changes, including a one-year pilot program that would equip some NYPD officers with wearable cameras.
Sales of Taser's Axon video cameras are relatively small. Taser's video segment represents about 6% of total revenue. But sales tripled during the second quarter, and analysts think the ruling on stop-and-frisk could help make wearable video cameras a standard for police nationwide.
Related: Bulletproof whiteboards are university's answer to school
New York City has appealed the judge's ruling. But the cameras are gaining traction among other police departments around the country. More than a dozen have announced the use of the Axon video cameras so far this year, including Dallas, Albuquerque, N.M., and Greensboro, N.C.
Most recently, the police unit in Surprise, Ariz., said it will issue Taser's cameras to all its patrol officers following a year-long research and training period.
"These cameras add a new level of documentation that will be very useful to officers and residents, as they capture video and audio during a traffic stop or at a crime scene in varying light and audio situations," said Surprise police chief Mike Frazier.
A recent study conducted by the Police Foundation showed that there were less than half as many incidents involving the use of force during police shifts when the cameras were used than those without cameras. The same study showed a nearly 90% drop in the number of police complaints from civilians.
"We think that as results such as these continue, on-officer video will be broadly adopted in the United States, as officers learn how the cameras protect police interests and the public alike," said Glenn Mattson, analyst at Sidoti & Company, adding that the successful adoption of video cameras by New York City police officers would raise the profile of this new technology.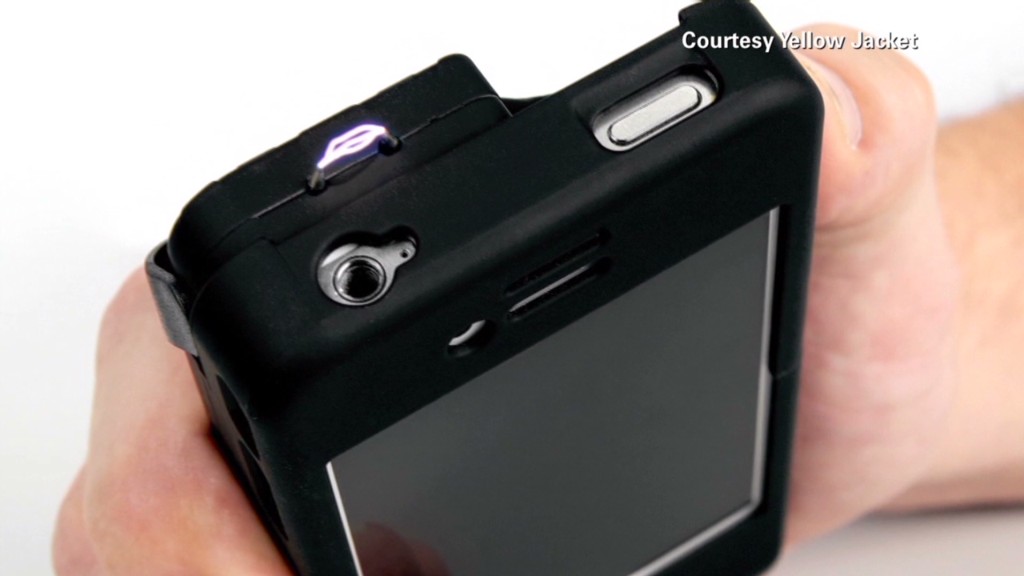 Mattson boosted his price target on shares of Taser to $13, up nearly 15% from current levels.
There are other companies that make on-officer cameras, including Panasonic (PCRFF), Digital Ally (DGLY) and Vievu. But Steve Dyer, senior research analyst at Craig-Hallum Capital Group, said Taser is the clear leader in the market.
Plus, Taser also continues to dominate in stun guns. Dyer thinks Taser is likely to experience a pick-up in that business since many police departments are upgrading to more current models.
Tasers are not considered firearms by the government, and are touted for being non-lethal weapons that help law enforcement. But the use of the electroshock weapon has been under scrutiny for years, most memorably after a University of Florida student screamed, "Don't Tase me, bro!" to police officers during an incident in 2007.
And after an 18-year old in Miami died earlier this month after being Tasered by police, the safety of the gun is being questioned.