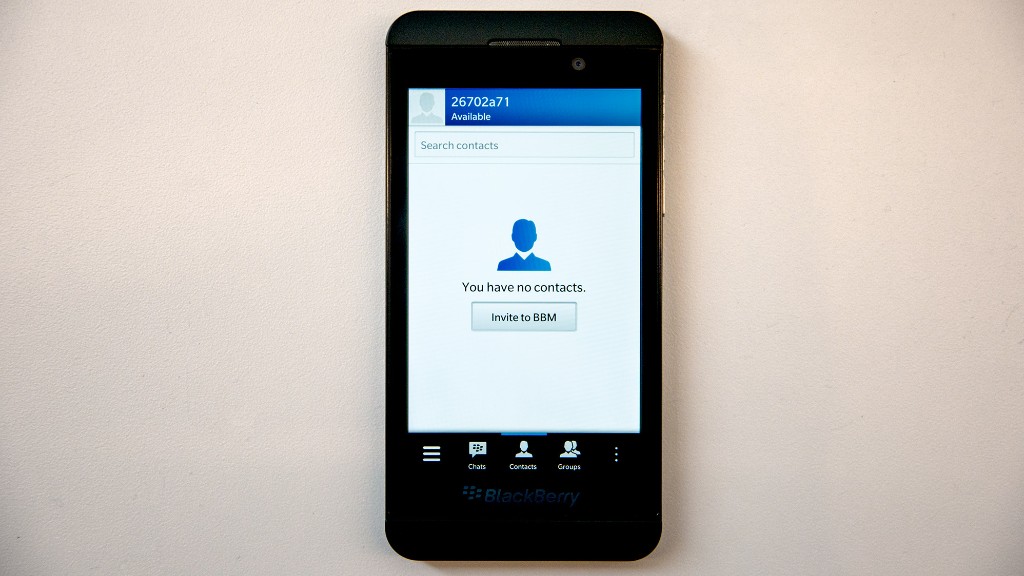 BlackBerry is reportedly considering spinning off its Messenger unit into a more agile subsidiary.
The news first appeared in The Wall Street Journal Tuesday. BlackBerry wouldn't confirm or deny the report. It simply told CNNMoney that any such talk is "complete rumor."
But regardless of whether the story is true or not, just the mere idea of spinning off BlackBerry Messenger is completely pointless.
BlackBerry Messenger was once the best mobile messaging app around. But that was five years ago.
As market share reports from IDC and many other tech research firms show, the vast majority of smartphone users have fled BlackBerry. As a result, they've ditched BlackBerry Messenger too.
Since then, several other superior messaging alternatives have helped to make BlackBerry Messenger largely irrelevant.
Sure, BlackBerry (BBRY) still has 60 million users for Messenger. But WhatsApp has 300 million active users. Microsoft's (MSFT) Skype has 300 million "connected" users. Apple's (AAPL) iMessage has 140 million minions of its own. Lesser-known apps such as Line and Viber have a significantly larger active user base than BlackBerry.
And then there's Facebook (FB) and Google (GOOG).
Facebook has 470 million mobile app users, with 53 million using the standalone Facebook Messenger app. Gmail has 425 million active users and the Google Hangouts chat service is tightly bundled into it. It also offers apps for Android as well as iOS.
While Blackberry does plan to make its Messenger app available on iOS and Android, those apps have not yet surfaced. Every day that those apps go unreleased is another day BlackBerry loses ground to the competition.
There was once a point when iPhone users were once envious of BlackBerry Messenger. Not anymore. BlackBerry Messenger now just reminds us of how we all used to chat on our phones.