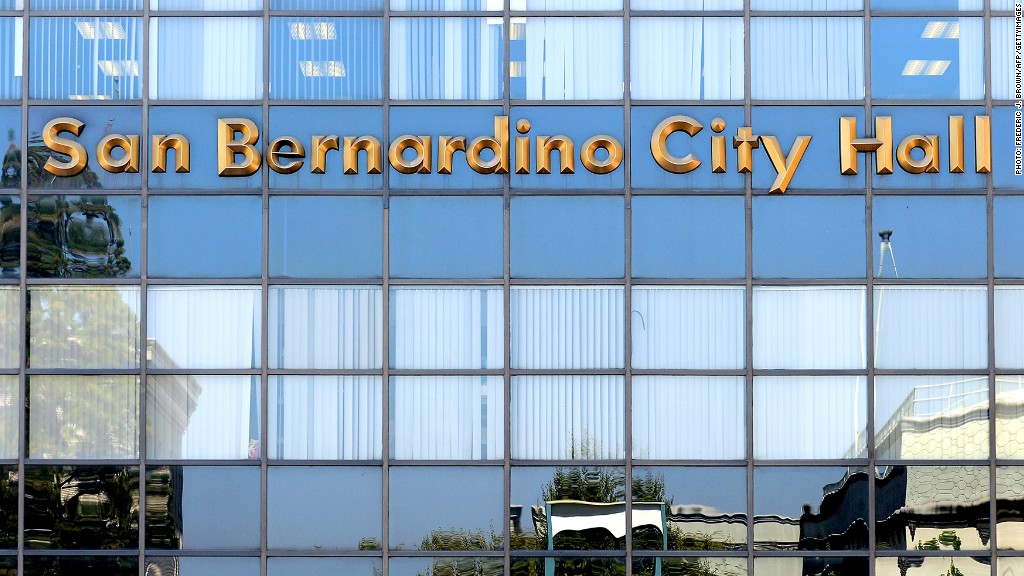 A federal bankruptcy judge Wednesday rejected an attempt to kick the city of San Bernardino, Calif., out of bankruptcy court.
It's a ruling that could affect the nation's largest municipal bankruptcy case in Detroit and open the door to cuts to other public-sector pension plans.
California Public Employees' Retirement System (CalPERS) had challenged the eligibility of the city to file for bankruptcy. The pension fund argued that San Bernardino officials had not made a good faith effort to reach an agreement with creditors before filing for bankruptcy 14 months ago.
The question of "good faith negotiations," which is a requirement of bankruptcy law, is an argument that is also being made by city employee pension funds in Detroit.
In San Bernardino, Judge Meredith Jury said it was in no one's interest, including the creditors, to kick the case out of bankruptcy court.
Related: How Detroit's breakdown will hit you
If San Bernardino had been ruled ineligible for bankruptcy court, it would have opened the door for 10,000 creditors, including CalPERS, to sue for the money they're owed, and possibly led to a dissolution of the city government.
San Bernardino Major Pat Morris told the San Bernardino Sun that such a decision would represent a "doomsday scenario" for the city.
Bankruptcy attorney Michael Sweet said the ruling makes it less likely that similar challenges to Detroit's bankruptcy case will be upheld. But he said this is not yet a final decision on whether bankruptcy can be used to impose cuts in pension benefits that were promised by U.S. cities and local governments.
Related: Detroit's pensions - Bribes, a $5,000 poker chip and a big financial hole
In the past municipal bankruptcy cases in the U.S., there has never been an involuntary cut in pension benefits imposed on city employees and retirees, although unions and pension funds have on occasion agreed to reduced benefits. Involuntary cuts are currently planned in San Bernardino and Detroit. If those cuts are implemented, other towns, cities and local governments could turn to bankruptcy court as well in order to escape pension liabilities.
"If a judge says you can use bankruptcy to [cut what is owed] to CalPERS, then everyone will line up to do it," said Sweet.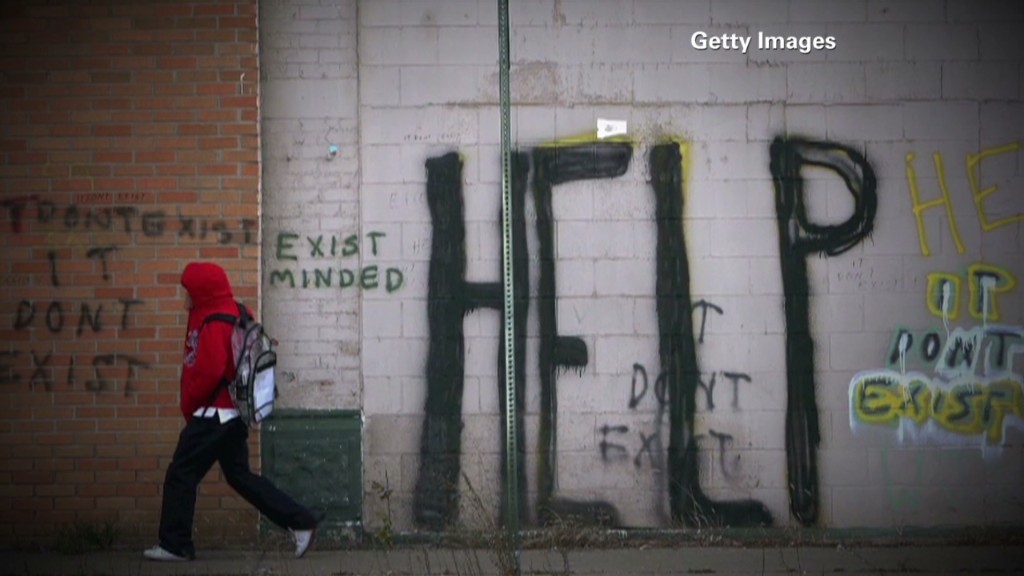 CalPERS said it was disappointed by the decision and that it will continue to work through the bankruptcy process to recover all the money owed to it by San Bernardino. It said it will also consider options for appeal.
"CalPERS has the responsibility to ensure the viability of the public employee retirement system, and we take that responsibility seriously," said CalPERS attorney Michael Gearin at Wednesday's hearing.