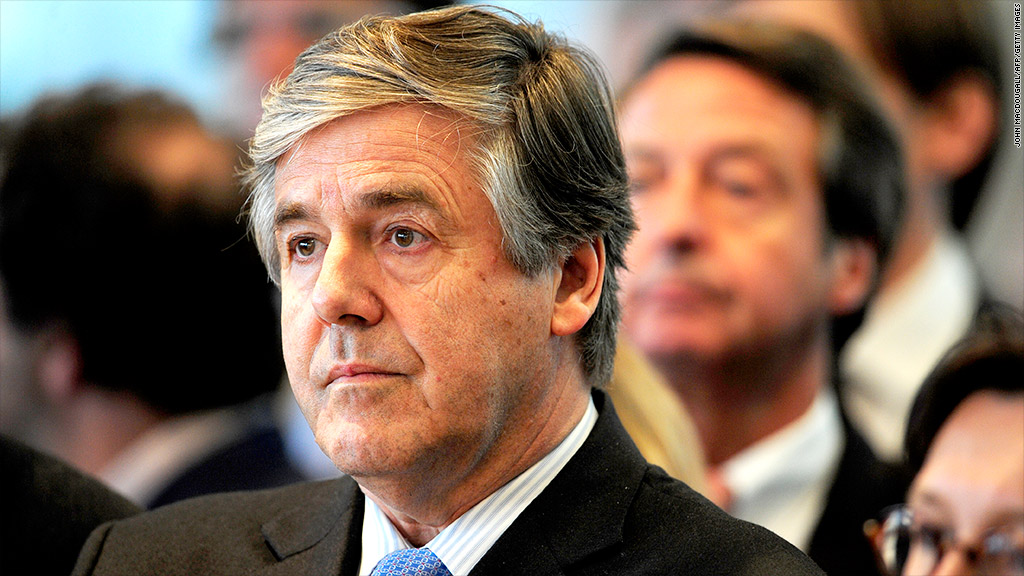 Josef Ackermann, one of Europe's best known bankers, resigned as chairman of Zurich Insurance Thursday, following the apparent suicide of the Swiss company's finance chief.
Pierre Wauthier, who had been CFO since October 2011, was found dead at his home in Switzerland Monday. A preliminary forensic report and evidence found at the scene suggested he had committed suicide, according to a police report. No motive was given.
Wauthier had dual British and French citizenship, and had been with the firm since 1996.
Ackermann, who was CEO of Deutsche Bank (DB) for a decade, resigned from the insurer's board after little more than a year in the role, saying he was "deeply shocked" and hinted that Wauthier's family was linking his death to work issues.
"I have reasons to believe that the family is of the opinion that I should take my share of responsibility, as unfounded as any allegations might be," Ackermann said in a statement released by Zurich Insurance. (ZFSVF) "To avoid any damage to Zurich's reputation, I have decided to resign from all my board functions with immediate effect."
Related: Bank of America intern dies in London
Wauthier's death is the second to rock Switzerland's corporate world in as many months. Carsten Schloter, CEO of Swisscom (SCMWY), was found dead in late July in a case police also assumed was suicide.
In an interview with Schweiz am Sonntag in May, Schloter gave insight into the stress that can come from being unable to switch off in a world of constant communications.
"I notice that I have great difficulty getting some rest," he was quoted as saying.
Ackermann is a Swiss national and serves as a non-executive director of major European companies, including Siemens (SI) and Royal Dutch Shell (RDSA). He was chairman of global bank lobby group Institute of International Finance, and is a leading figure in the World Economic Forum, which hosts the annual Davos conference.
He will be replaced on an interim basis by Zurich Insurance vice chairman Tom de Swaan.
The firm, which employs about 60,000 people, provides general insurance and life insurance products to customers in more than 170 countries.