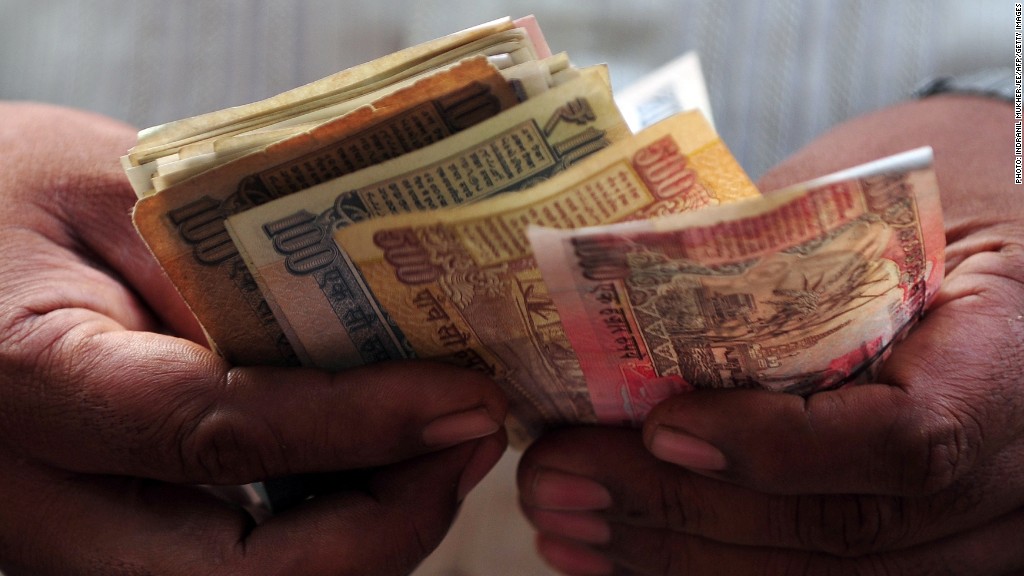 The rupee pulled back from a record low Thursday after India announced a plan to lend dollars to state oil companies, the latest in a series of measures designed to stem the currency's decline.
The central bank said late Wednesday that it would lend U.S. dollars to three state-controlled oil refiners -- Bharat Petroleum, Indian Oil and Hindustan Petroleum.
"On the basis of assessment of current market conditions, Reserve Bank of India has decided to open a forex swap window to meet the entire daily dollar requirements of three public sector oil marketing companies," the bank said.
Opening the lending channel should ease demand for dollars on the open market, helping to support the rupee. India is the world's fourth-largest oil importer, bringing in nearly 3 million barrels a day. Oil companies are often required to fulfill contracts using dollars, and the firms are major players in currency markets.
The news was received favorably by investors, and the rupee strengthened 1.5% in early trading. The benchmark Mumbai Sensex added 2%.
Related story: India's finance minister tries to stem panic
Yet it's not clear if the favorable sentiment will last.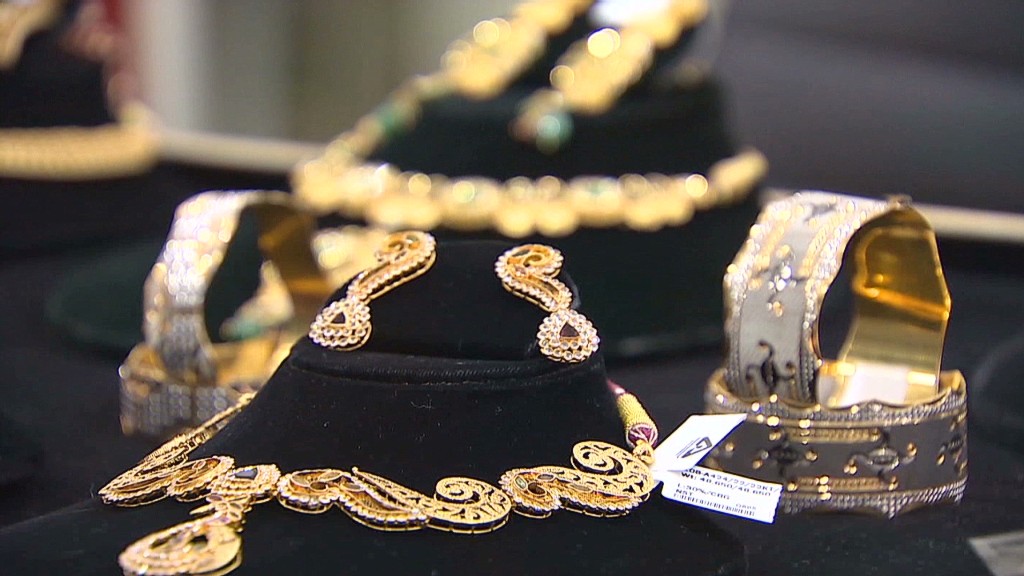 The rupee has lost 12% of its value in the past month, much of that in a series of stomach-churning drops over the past few days. Equity markets have tracked the rupee lower, and the Sensex has quickly turned into one of the worst performers in Asia.
The government has responded with a series of policy changes, but none have been particularly effective.
"We've seen halfhearted attempts from the central bank to stabilize the currency," Rahul Chadha of Mirae Asset Global Investments told CNN. "At a certain level, the market needs to be convinced that the central bank has enough firepower to stabilize the currency."
The threat of a military strike against Syria by western powers -- and higher oil prices -- remains a wild card. The same is true of any decision by the Federal Reserve to reduce its quantitative easing program.
Related story: BRIC markets left in the dust
India is vulnerable due to its $88 billion current account deficit, which reflects the nation's tendency to import many more goods than it exports and leaves it heavily reliant on foreign capital.
India's stockpile of foreign currency reserves has fallen to $277 billion from $296 billion at the start of the year, but that is still enough to cover seven months of imports, Prime Minister Manmohan Singh was reported as saying earlier this month.
Economists have long argued that India needs to implement structural economic reforms to bring about meaningful progress. Last year, parliament lifted restrictions on foreign direct investment after much debate -- a key step.
But investment dollars have not materialized as international companies seek more details about the new policy and remain wary of a change in the political winds that could reverse the decision.