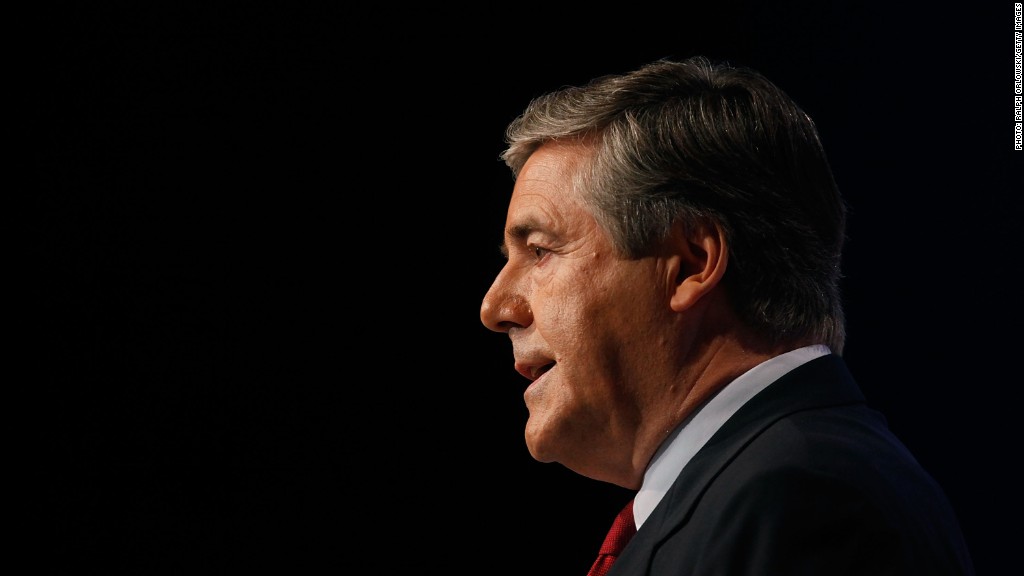 The former chairman of Zurich Insurance was mentioned in a note the company's finance chief left before his death earlier this week.
Interim chairman Tom de Swann told investors on a conference call Friday that the Swiss company's CFO, Pierre Wauthier, wrote about Josef Ackermann. Authorities believe he committed suicide.
"We are aware that such a letter exists. It is correct that the content relates to the relationship between Pierre Wauthier and Josef Ackermann. It would be inappropriate for me to elaborate on it," de Swaan said.
Zurich Insurance plans to examine if Wauthier had been under "undue pressure," de Swann added.
"The board sees it as its prime responsibility to look into the question as to whether there was undue pressure placed on our CFO," he said.
Wauthier, who was 53 and married with two children, had been CFO at the global insurer since October 2011. He was found dead at his home in Switzerland on Monday. On Tuesday a preliminary forensic police report suggested he had committed suicide. No motive was given.
Ackermann resigned from the insurer's board on Thursday after little more than a year in the role.
Related: Bank of America intern dies in London
One of Europe's best known bankers, Ackermann was the CEO of Deutsche Bank (DB) for a decade.
He said he was "deeply shocked" at the death and hinted that Wauthier's family was linking the incident to work issues.
"I have reasons to believe that the family is of the opinion that I should take my share of responsibility, as unfounded as any allegations might be," Ackermann said in a statement released by Zurich Insurance. "To avoid any damage to Zurich's reputation, I have decided to resign from all my board functions with immediate effect."
Related: 9 top executives with $1 salaries
Ackermann is a Swiss national and serves as a non-executive director of major European companies, including Siemens (SI) and Royal Dutch Shell (RDSA). He is also a leading figure at the World Economic Forum, which hosts the annual Davos conference.
Zurich Insurance employs about 60,000 people, providing general insurance and life insurance products to customers in more than 170 countries.
Shares have suffered in recent months as low interest rates and natural disasters in Europe and the United States dragged down earnings. The stock tumbled this week in Switzerland trading but recovered slightly Friday.
Wauthier's death is the second to rock Switzerland's corporate world in as many months. Carsten Schloter, CEO of Swisscom (SCMWY), was found dead in late July in a case police also assumed was suicide.