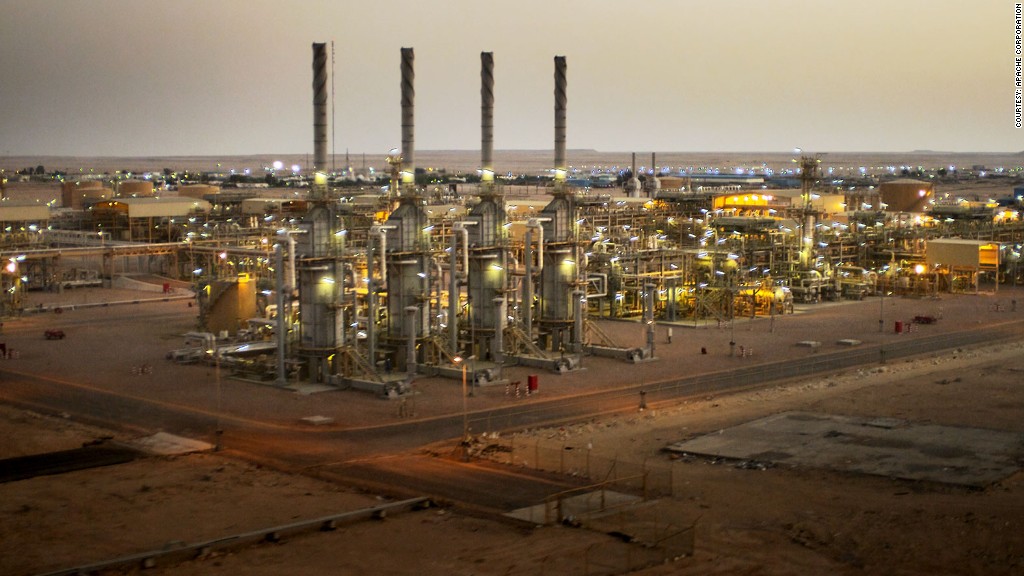 China's Sinopec and Houston-based Apache announced a long-term partnership Thursday, continuing a trend of U.S. firms selling foreign assets to focus on the domestic oil boom.
The deal involves Sinopec (SHI) paying $3.1 billion for a 33% stake in Apache's Egyptian operations, which produce about 100,000 barrels of oil day.
Apache (APA) said the sale had nothing to do with the current turbulence in Egypt.
"Apache's exploration and production operations, which are located in remote, unpopulated areas, remain unaffected by political events in the region," the company said in a statement announcing the deal.
Instead, Apache said it will use the money to focus on "assets with predictable growth rates and attractive rates of return" -- primarily oil fields in West Texas, the Texas Panhandle, and Oklahoma.
Related: Oil companies target America for investment
Apache is the latest in a string of oil companies that have been selling assets overseas, including $11 billion in sales from ConocoPhillips (COP) and $4 billion from Hess (HES) in 2012.
Much of the money is being invested in U.S. states including Texas, North Dakota and Pennsylvania, where hydraulic fracturing and advances in drilling have unlocked previously inaccessible oil and gas supplies and led to a boom in U.S. energy production.
Analysts say the firms are attracted to the relatively well developed infrastructure in the United States, well trained workers, strong laws and low tax rates. Royalties, income and other taxes in the United States typically take about 50% of an oil company's profit, compared to 90% or more in many other parts of the world.
China's expansion: For the Chinese, the deal is yet another in a series of partnerships Chinese oil firms have struck with Western companies as China seeks to secure additional supplies for its rapidly expanding economy and gain knowledge of cutting edge industry technology.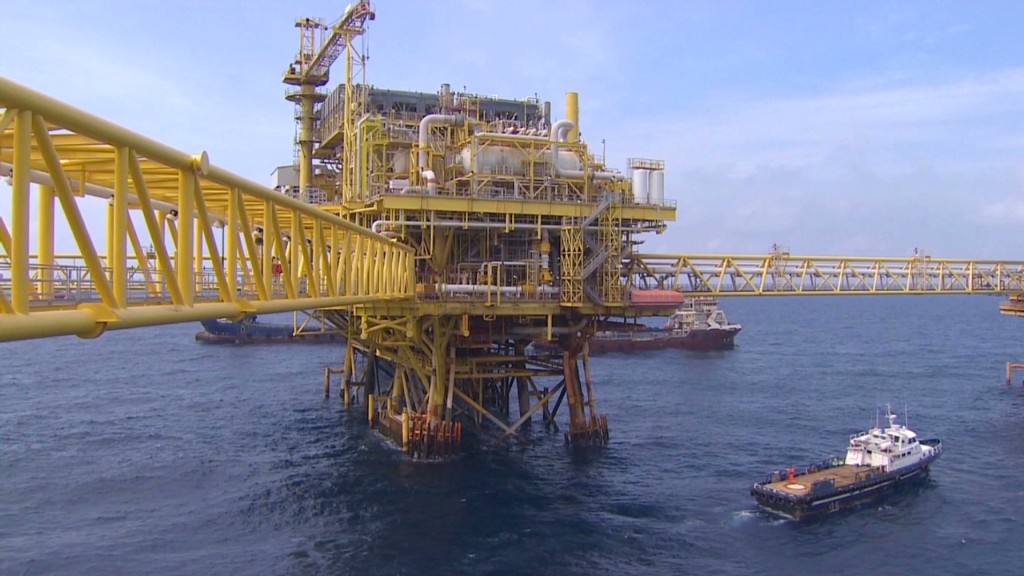 Other large Chinese deals this year include a $4.1 billion purchase of an offshore gas field in Mozambique from Italy's Eni (E), a $1.7 billion partnership with Texas-based Pioneer (PXD) on fields in that state, and a $1.5 billion deal for offshore assets with Brazil's Petrobras (PBR), according to Brian Lidsky, an analyst with energy data provider PLS in Houston.
Chinese firms often come in as a junior partner, putting up some cash in exchange for a minority stake in the oil fields. The fields themselves remain operated by the majority investor, although Chinese engineers are often on site.
Chinese investment in U.S oil fields remains a sensitive issue in the United States, with some fearing the involvement of firms controlled by a not-always-friendly government in such a strategic resource. In 2005, the U.S. government effectively blocked the sale of California's Unocal to China's CNOOC.
Yet others say greater Chinese investment in the oil industry is a good thing. Oil is, after all, a global commodity. If China is going to continue using so much oil, the more everyone will have to pay. So its firms might as well put up the money, and assume some of the risk, to get the stuff out of the ground.