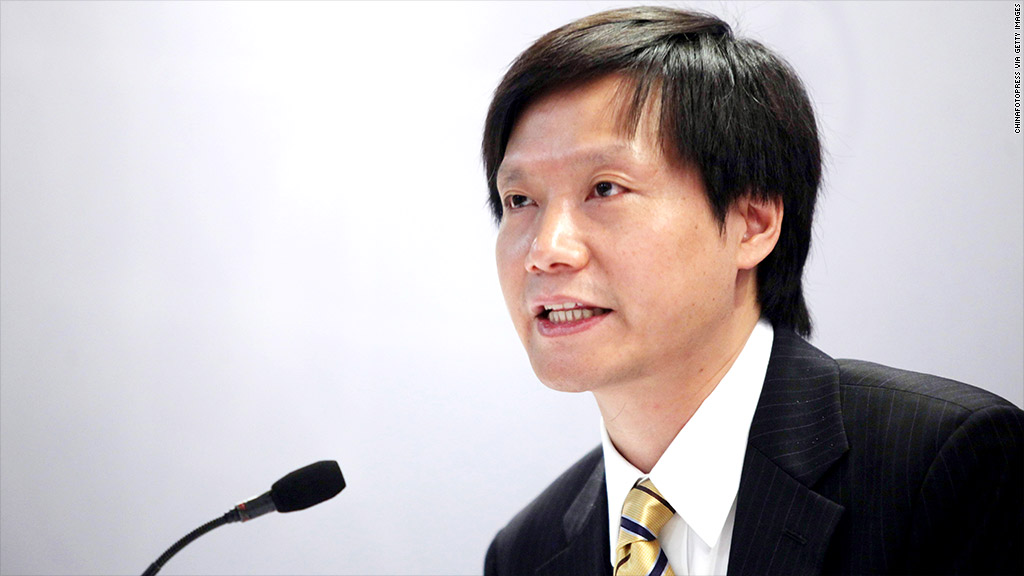 Xiaomi, one of China's hottest technology companies, served notice of its international ambitions last week when it poached Android smartphone guru Hugo Barra.
The three-year old phonemaker is still relatively unknown outside Asia, but it has been quietly stockpiling tech talent as it builds a business worth $10 billion.
The company is transparent about its desire to be a global player, and hiring Barra from Google (GOOG) sends a clear signal that Xiaomi is preparing to offer its products outside the Middle Kingdom for the first time.
But going global is a big risk, and something not many Chinese companies have managed to pull off successfully.
Chinese companies -- like Taiwanese manufacturers before them -- are still better known as the worker bees that execute the innovative designs of Western firms.
But expectations for Xiaomi are high. The Beijing-based private firm and its dynamo of a CEO, serial entrepreneur Lei Jun, have drawn comparisons to Apple (AAPL)and the late Steve Jobs.
Like Jobs, Lei is fond of announcing new products in dramatic fashion, and the Chinese CEO sometimes even dons Jobs' trademark outfit of blue jeans and a black shirt during presentations.
There are similarities to be found in the companies' advertising strategies and finely-tuned product launch cycles. Both companies have attracted legions of die-hard fans and something of a cult following.
Related: Extra cost to make Google phone in U.S: $4
Yet a comparison to Apple in 1980 might be more apt -- especially when considering the size of the business.
Xiaomi had sales of about $2 billion last year, and might hit $5 billion this year. Apple, meanwhile, reported more than $35 billion in sales in its most recent quarter and has $106 billion in cash sitting offshore.
"I think they still have a long way to go before [they can be] compared to Apple," said Nicole Peng, China research director at technology consultancy Canalys.
"Apple has the capability and resources to look at innovation from all different angles," Peng said. "Xiaomi is such a small company, they are mostly focused on user experience."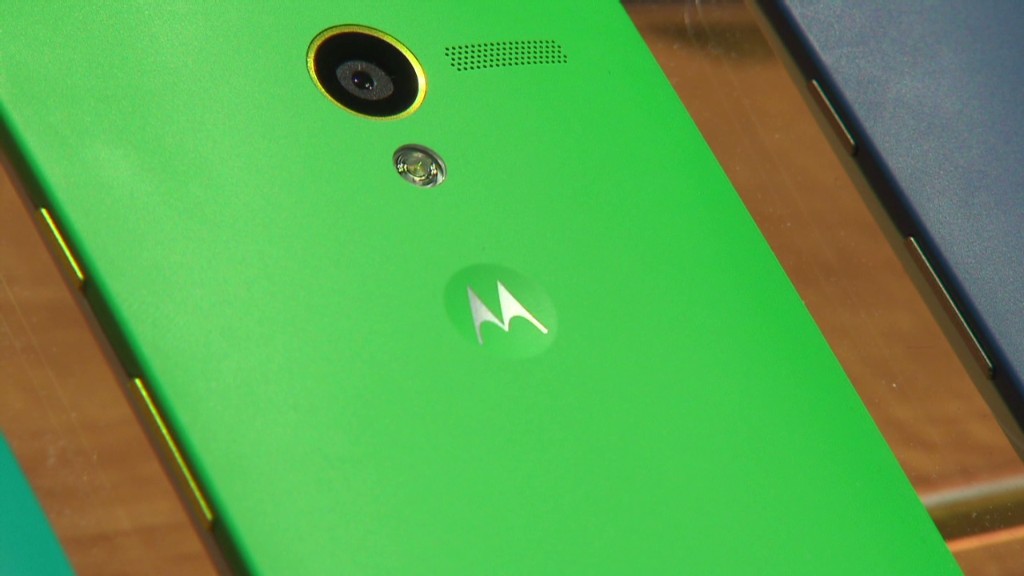 Yet even with relatively limited resources Xiaomi has managed to outmaneuver Apple (AAPL). It sold more phones than Apple in China for the first time in the second quarter, according to Canalys.
Xiaomi also has a deal with telecoms giant China Mobile, something Apple has failed to secure despite numerous attempts by top executives.
The company is also set to launch a new television product, an idea Apple has toyed with for years.
Related story: Microsoft to buy Nokia's phone business for $7.2 billion
Yet even if there are some product similarities, the two companies occupy very different places in the Chinese market.
The iPhone is considered a luxury item, and is beyond the reach of many of China's 1.3 billion citizens.
Xiaomi's products -- which some critics deride as Apple knockoffs -- are much more affordable. The company claims its latest offering, a low-cost smartphone called "red rice," sold its entire first batch of 100,000 units within 90 seconds. It costs around $130.
Related story: IPhone 5C: Cheaper for Apple, not for you
At a conference held earlier this year in China's Sichuan province, Lei said the customer was at the heart of his company's strategy.
Xiaomi engineers are encouraged to speak directly to consumers, gathering feedback they use to tinker with its software, he said. The turnaround is rapid, and Xiaomi updates its Android operating system every Friday.
"What they really excel at is understanding the user behavior of Chinese consumers," Peng said. "Consumers feel they have the capability to contribute. That works very, very well in China."
And that Steve Jobs comparison? Peng said there might be something to it.
"I don't think Lei Jun himself likes to be compared to Steve Jobs," Peng said. "But he does really have the charm to lead a talented team."