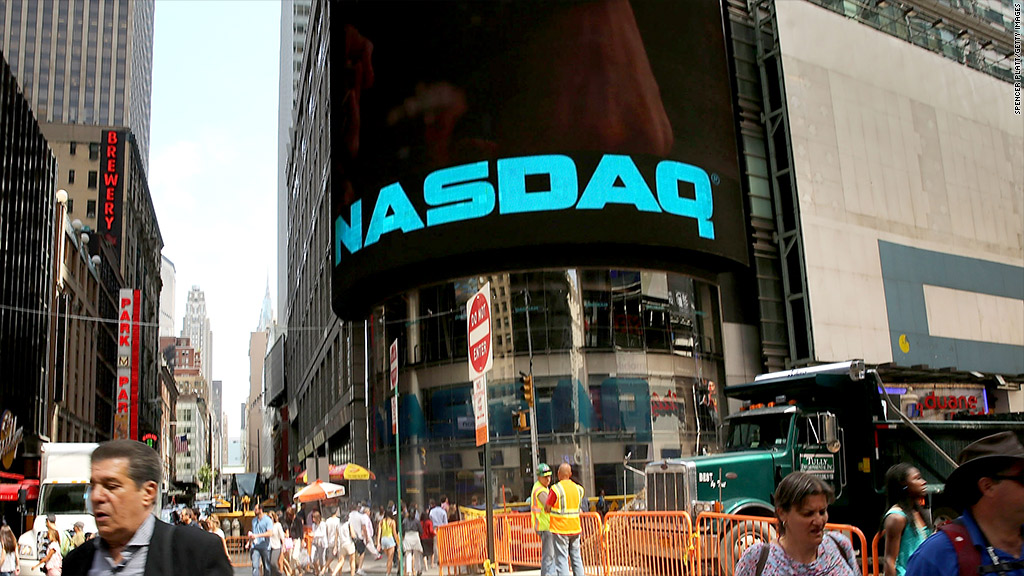 Nasdaq has not fixed all its technical glitches.
Starting at 11:35 a.m. on Wednesday, investors were unable to see quotes in certain Nasdaq (NDAQ) stocks for six minutes. The exchange said the cause was a brief outage in its system that disseminates stock quotes, or the prices investors are willing to pay to buy or sell stocks.
The trouble came just two weeks after Nasdaq halted trading in its stocks, including Apple (AAPL), Google (GOOG), Microsoft (MSFT), Intel (INTC) and Facebook (FB), for more than three hours because of problems with its server that disseminates quotes for stock prices.
Related: Trading glitches a sad new market reality
In a statement, Nasdaq said that "trading was not affected" and that quotes were once again disseminating normally. Nasdaq attributed the outage to a failure of its "back end server." It declined to comment further.
NYSE Arca noted a longer duration for the outage than Nasdaq. It said its customers did not receive public quotes from Nasdaq's server between 11:35:09 a.m. and 11:44:32 a.m.
Another exchange, Direct Edge, said it actually halted trading in affected stocks from 11:43 a.m. to 11:48 a.m.
Nasdaq said that stocks with symbols ranging from PC to SPZ were hit.
But Eric Hunsader, who runs data research firm Nanex, receives quotes from the Nasdaq clearinghouse at issue and said the outage spread to stocks outside of that range.
According to Hunsader's own observations, Nasdaq's server stopped sending quotes in Microsoft, (MSFT) Nvidia (NVDA), Tesla (TSLA), Yahoo (YHOO) and Zynga (ZNGA).
Related: Mini-crashes happen a dozen times a day
In two affected stocks -- the ETF PowerShares QQ (QQQ)and the computer company SanDisk (SNDK) -- investors executed 600,000 and 300,000 trades, respectively, during that time period.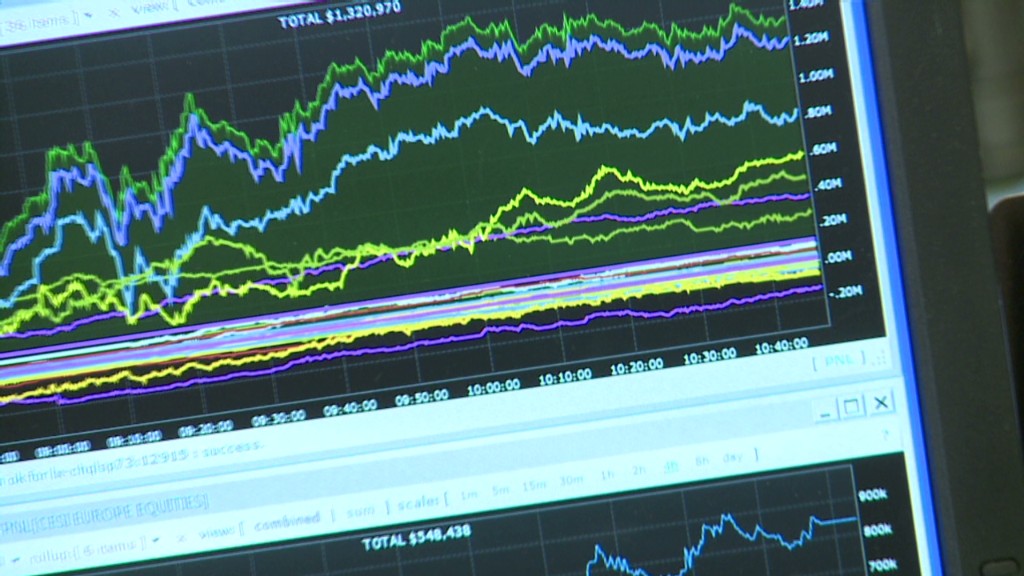 The outage, though brief, raises additional questions again about the safety and security of Nasdaq's trading systems.
Wednesday's outage and the recent three-hour delay were caused by problems with Nasdaq's central clearinghouse for quotes known as the "UTP SIP." That's the security information process where 13 public exchanges send bid and offer prices on Nasdaq-listed stocks.
Nasdaq infamously botched the debut of Facebook in May 2012.