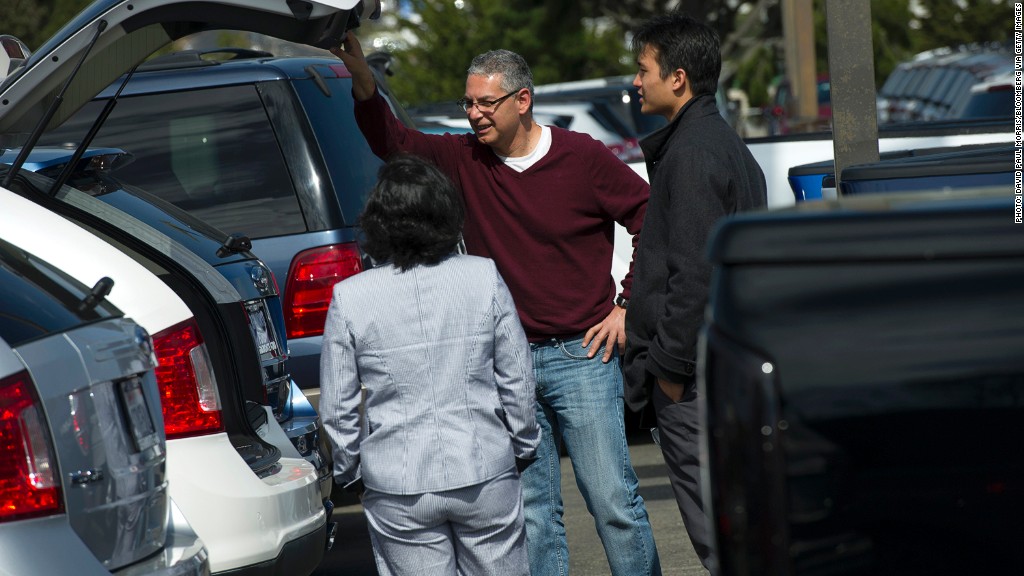 Individual car buyers flocked to dealerships in August as all of the nation's top automakers reported their strongest sales in years.
U.S. automakers General Motors (GM), Ford Motor (F), Chrysler Group all reported double-digit percentage increases in sales in August. Japanese rivals Toyota Motor (TM) and Nissan (NSANY) also reported large sales gains.
Overall sales came in at a seasonally adjusted annual rate of 16.1 million, according to industry tracker Autodata, up from 14.5 million a year prior. That marks the first time the industry has passed the 16-million mark since before the recession started in late 2007.
The fact that it was individual buyers, rather than government and corporate fleets, dominating the sales figures is especially good news for the industry. Individual sales are typically at higher prices than those to fleets, such as rental car companies.
Michelle Krebs, senior analyst for Edmunds.com, said it was the lowest percentage of August fleet sales in the more than six years her firm has been tracking such sales.
"The sales are clearly on the strength of individual car buyers going to their dealers and buying a car," she said.
Related: Toyota recalls 369,000 vehicles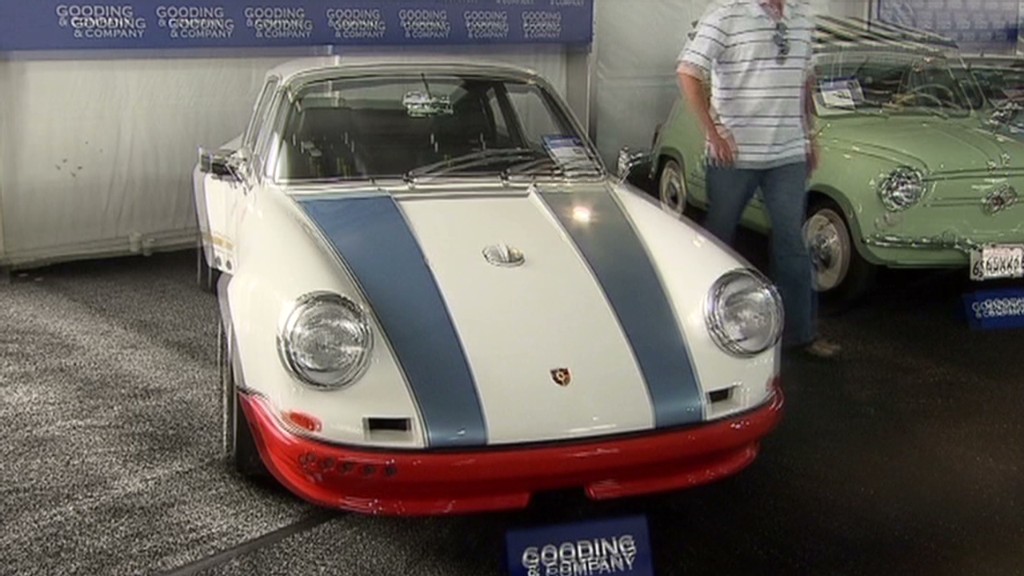 Krebs and other experts point to a number of factors driving the strong sales, including greater access to low-cost car loans, an improving employment situation, greater household wealth driven by rising home prices and year-over-year gains in stocks. All of those factors helped feed pent-up demand by consumers no longer willing to postpone a new car purchase.
"All those people who waited are now buying cars. Their cars are just getting too old, they've had with postponing a purchase," said Karl Brauer, senior analyst for Kelley Blue Book. "Even if the economy is still only improving slowly, there's enough confidence for them to go and spend money."
Pick-up truck sales were particularly strong, helped by a rebound in home building, which can prompt purchases by contractors and construction workers.