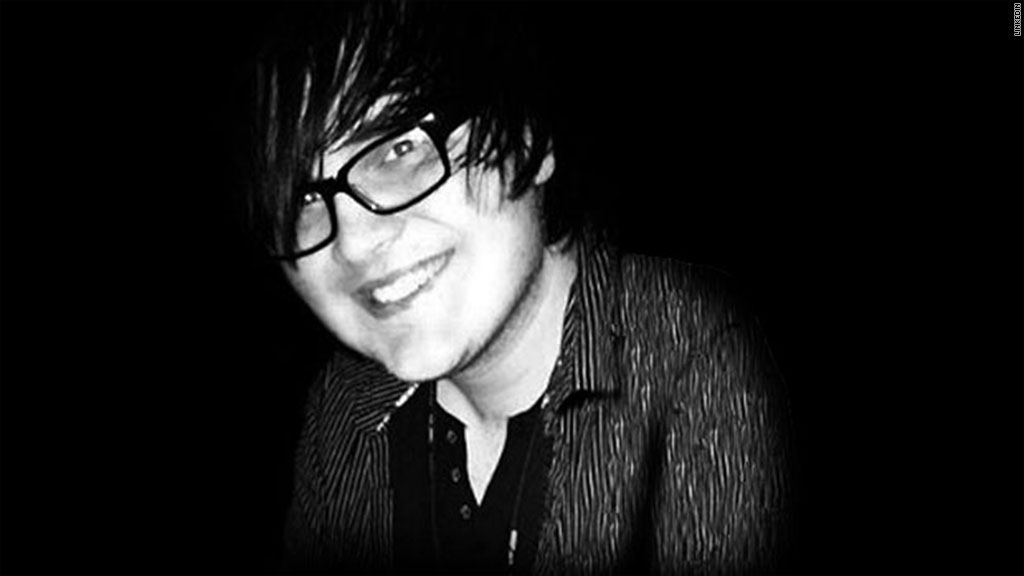 Alan Bacon didn't want to dance, but he needed that job.
So, when recruiters at the Currys retail store in Wales asked him to dance at his job interview, Bacon did. Not that the job had anything to do with dancing. It was a position in customer assistance at the store.
A 22-year-old film school graduate from Cardiff, Bacon wore his best suit for the job interview at the end of August. There were eight other applicants who showed up at the U.K. store. The candidates were promptly split into two groups and told to dance with each other to qualify for the interview.
"We were told to dance for the chance at a real interview," said Bacon to CNNMoney. "I would have walked out, but I needed a job so I just smiled and did it."
Bacon did the robot to the Daft Punk song "Around the World." He found the experience degrading and said it was particularly humiliating "for an older gentleman who was just made redundant from his job," who was asked to dance to rap music.
"I felt really bad," Bacon said.
However, Bacon said the managers "were really enjoying themselves watching."
Related: U.S. labor participation lowest since 1978
He said the experience still stings, two weeks later, especially since he never got the Currys job and is still unemployed.
After other news outlets reported about his experience, Bacon is getting other propositions. He recently turned down an offer of £2,500 (nearly $4,000) from a British newspaper to dance in a video. He was worried about how it might impact his future career prospects.
"It's a lot of money, but it's a video that would follow me for the rest of my life," he said. "It's not really worth it."
Related: U.S. unemployment fell in August
A representative of Dixon Retail, parent company of Currys, issued an apology, saying that the managers "did not follow official recruitment processes."
"We are investigating the store members who held the recruitment session," said the representative, in a prepared statement. "We are extremely sorry to those interviewees impacted; all are being asked to attend another interview where they will be given a proper opportunity to demonstrate how they can contribute to our business."
Bacon said the company hasn't contacted him directly about the second chance. He heard about it on the radio and said he would "politely decline."