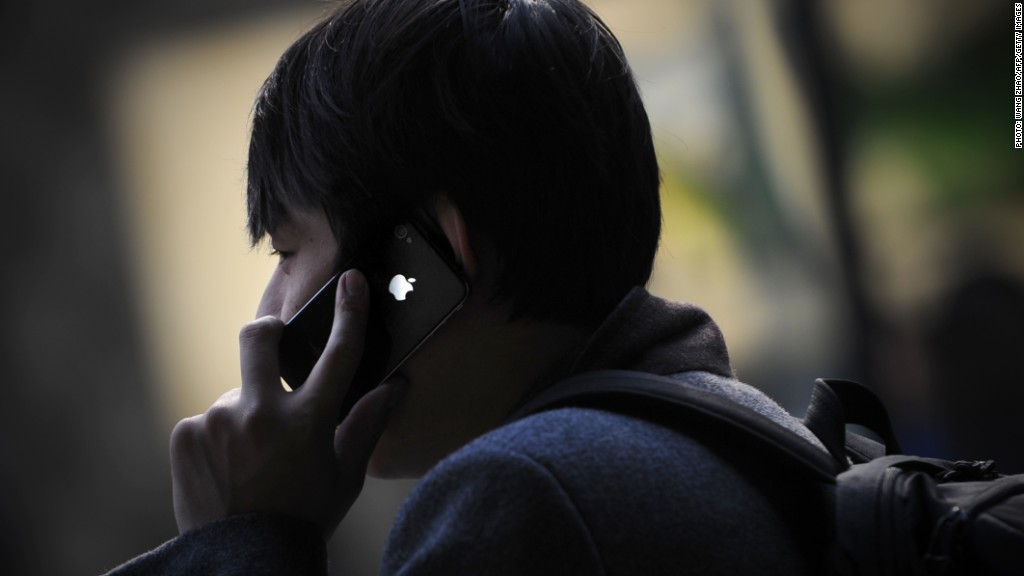 It is widely accepted that Apple has something of a China problem.
The country of 1.3 billion is Apple's largest market outside the United States, but the iPhone maker has stumbled there, losing ground in the smartphone race to rivals that offer cheaper phones sold through the country's most popular wireless carrier.
Apple's sales in China, Hong Kong and Taiwan fell by 14% in the third quarter, a sharp reversal from 8% growth in the prior quarter, and a gain of 67% before that. The lackluster performance puzzled analysts, and even CEO Tim Cook admitted that "it's not totally clear" why sales were so slow in Hong Kong.
"I continue to believe that in the arc of time here, China is a huge opportunity for Apple," Cook said in July. "I don't get discouraged over a 90-day cycle that can have economic factors and other things in it."
Yet Apple (AAPL) is now looking to reverse the slide, and if the hints leaking out of Cupertino are any indication, the company may announce two significant steps before the week is out.
Apple is expected to unveil a slate of new products Tuesday in California, including the iPhone 5C, which analysts say is likely to cost about $400 and be built with a plastic case. At current prices, the iPhone is considered a luxury item in China, and well beyond the reach of many citizens.
Related story: Apple's innovation problem is real
The company has also scheduled a media event for Wednesday in Beijing -- an unusual step that has sparked speculation about a possible deal with China Mobile.
China Mobile is the world's largest wireless carrier, and Apple has tried unsuccessfully for years to reach an agreement that would bring its iPhones to the telecom's 700 million subscribers.
China Telecom and China Unicom currently offer iPhones to their customers. Between them the two smaller carriers have about 425 million subscribers.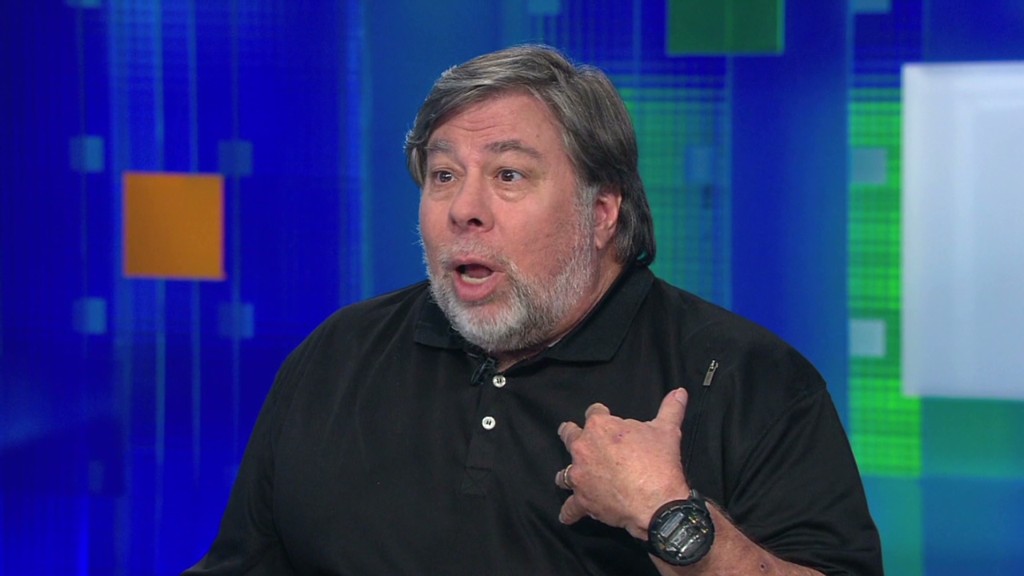 While Apple has said little publicly about a potential China Mobile deal, the Wall Street Journal has reported that Apple is preparing to ship new iPhones to the carrier. The new potential customers and a cheaper phone could help Apple claw back some of the market share it has lost in recent years.
Apple has less than 5% of the Chinese smartphone market, and the iPhone ranks behind Samsung and a host of local brands, including Lenovo, Xiaomi, Huawei and ZTE.
Related story: China's Xiaomi looks abroad
Apple still has plenty of growth potential in China. The company, for example, has only 11 bricks-and-mortar stores in China and Hong Kong -- something Cook is planning to change.
"We are continuing to invest in retail stores here and will open many more over the next several years," Cook said during a January visit to China. "We have some great sites selected, our manufacturing base is here, and we have incredible partners here."
After this week, the CEO might be hoping for a few more customers as well.