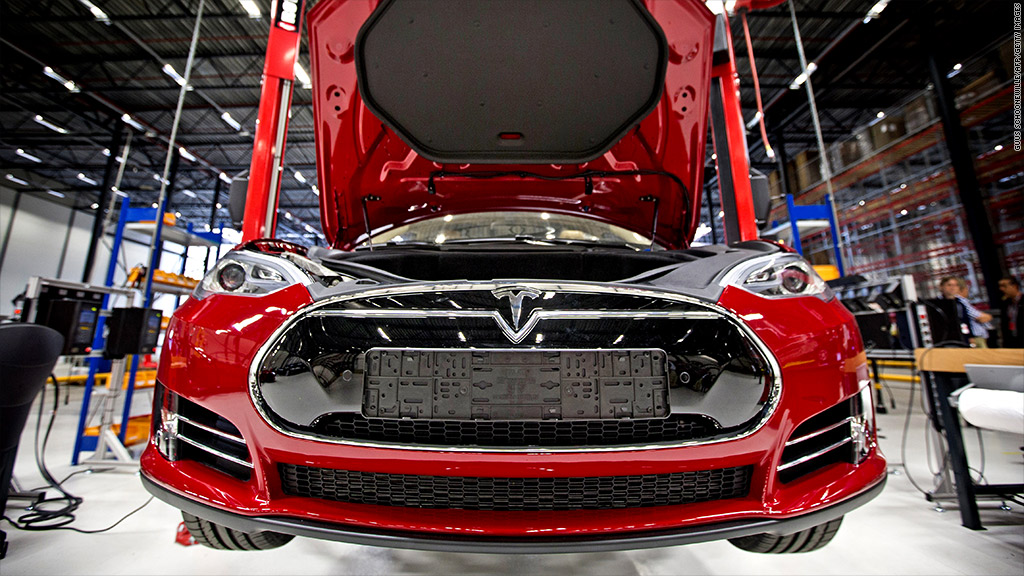 Tesla kicked off its move into Europe at the Frankfurt auto show on Tuesday by announcing more details about its supercharger station and store expansion plans.
Tesla said Tuesday that all residents of Germany, the Netherlands, Switzerland, Belgium, Austria, Denmark and Luxembourg will live within 320 kilometers, or about 200 miles, of a supercharger by the end of next year, and about 90% of the population of England, Wales and Sweden will also be that close to a station.
The company also said it will have stores and service centers by the end of this year in Hamburg, Düsseldorf, Stuttgart, Berlin, Paris, Cote d'Azur/Provence, Stavanger, Vienna, Amsterdam, Basel, Geneva, Rotterdam, Arnhem, Stockholm and London.
Tesla (TSLA) started making deliveries of its Model S to Europe last month. Its first European supercharger stations, which provide free recharging for Tesla models, opened in Norway at the end of August.
The company's U.S. supercharger network is still primarily located along the east and west coasts, although it expects to have a cross-country network by the end of this year. Drivers can also charge their cars at home.
Related: Elon Musk's Tesla family road trip
The company's factory in Tilburg, the Netherlands started production on Aug. 22. Previously its only factory was in California.
Tesla has delivered over 15,000 electric vehicles to customers in 31 countries, although the overwhelming majority of the sales so far have been in the U.S. market. Tesla has a backlog of orders in Europe which, along with Asia, are key markets in the company's expansion plans. Tesla began taking orders in China at end of last month.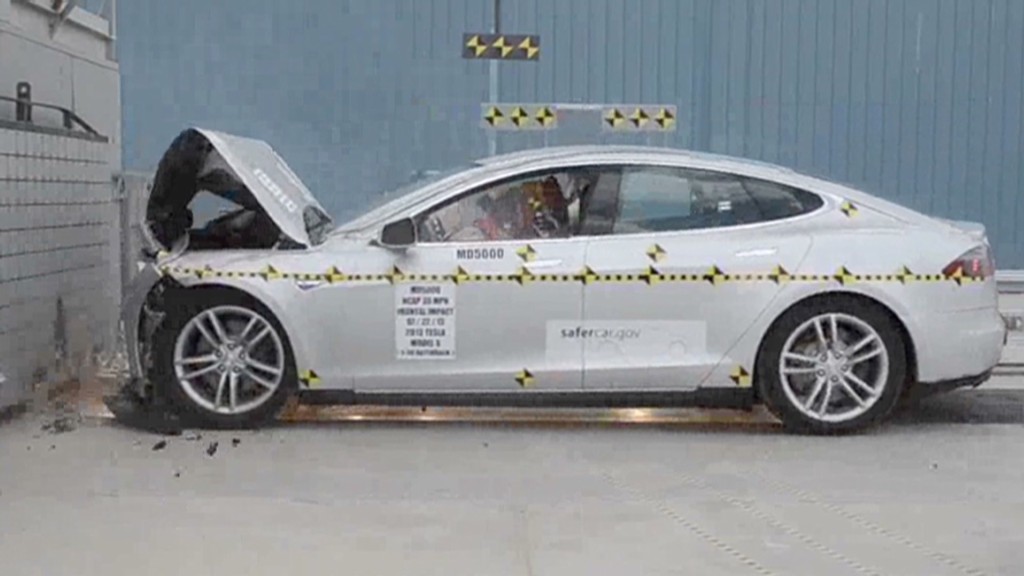 Tesla said at the time of its second quarter earnings report that if demand in North America and Europe is matched in Asia, sales for Model S could exceed a pace of 40,000 vehicles annually as soon as late 2014.