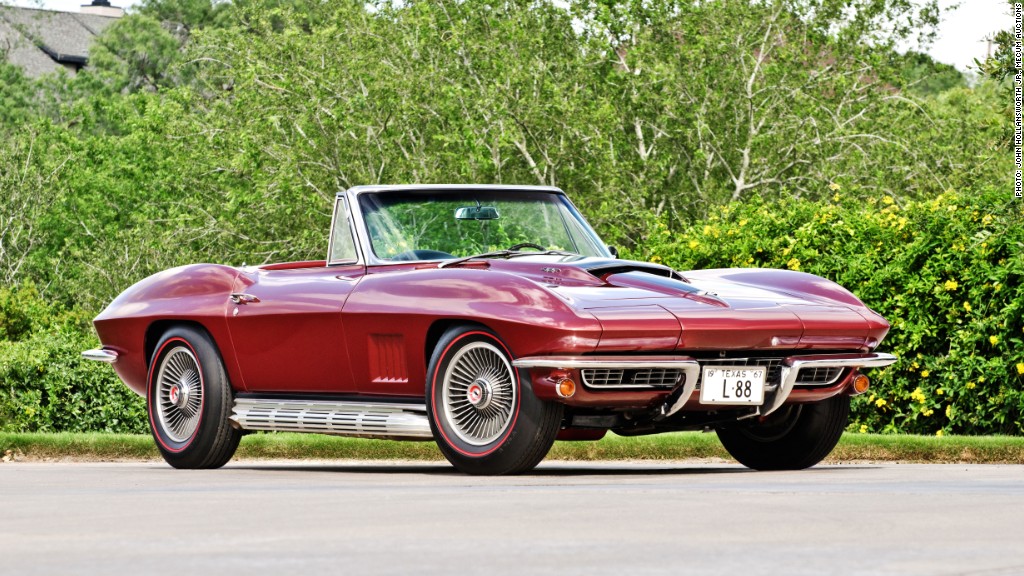 A 1967 Chevrolet Corvette convertible was sold at a Dallas auction Tuesday for $3.4 million, the highest price ever paid for a Corvette at auction.
The car was one of only 20 L88 Corvettes produced that year. The L88 was a special high-performance version of the Corvette. These cars are considered the very best of the second generation of Corvettes and they are among the most valuable ever made.
"All L88 Corvette prices from all three years of production have significantly increased in value over the past 2 years, and this is the first 1967 L88 to be offered at public auction since the market has been on the rise," said Frank Mecum, auctions consignment director for Mecum auctions, the company that sold the car.
A total of 216 L88s were produced from 1967 to 1969.
Cool cars from the Frankfurt Motor Show
Equipped with a 430 horsepower V8 engine and a four-speed manual transmission, this L88 was taken straight from the dealership to the drag strip with only minor performance modifications. The car went on to win the 1967 Indy Nationals. Its first owner, Jim Elmer of Portland, Ore., sold the car after he damaged the transmission and rear end and General Motors (GM) rejected his warranty claim citing racing use.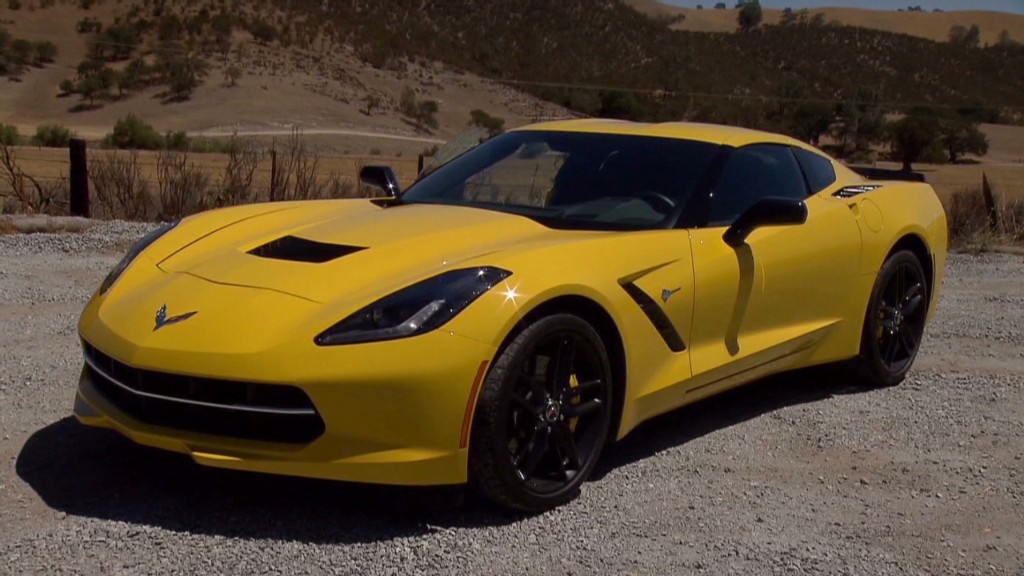 The car's second owner continued to race the car on West coast drag strips but, in 1970, it was finally retired and returned to street driving trim. Buddy Herin bought the car in 1998 and had it restored the car to its original color, a shade called "Marlboro Maroon." Since that color was no longer produced, Herin had to ask DuPont paint company to mix it for him.
This car's racing past only added to its already significant value, said McKeel Hagerty, president and CEO of the collector car auction company Hagerty Insurance.
"Serious documented racing history always validates the collectability of a vehicle," Hagerty said.
Related - 10 most valuable Corvettes
The price includes a 7% fee for the auction company. Mecum would not divulge the name of the buyer.
This particular car is believed to be the only 1967 L88 to still retain all its original body panels, according to Mecum. The interior is also almost entirely original.
While this is the highest price ever paid for a Corvette at auction, there are Corvettes that may be worth much more. A 1963 Grand Sport is estimated to be worth $6 million to $8 million, according the collector car insurance company Hagerty Insurance. Purpose-built for racing, only five of those cars were ever made.
Even at $3.4 million, though, this Corvette is far from the most expensive car ever sold at auction. That distinction belongs to a 1954 Mercedes racecar that sold at an English auction in July for $30 million. In August, a Ferrari sold at a California auction for $27.5 million, the most ever paid for a Ferrari at auction. Cars have reportedly been sold privately for even larger sums.