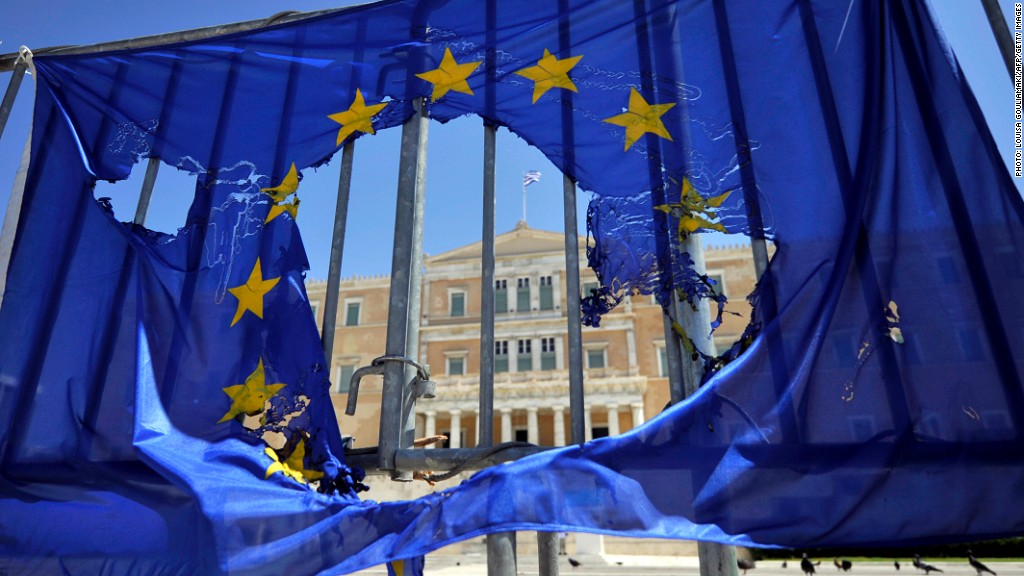 A controversial plan to tax European stock trading has hit another hurdle, after EU lawyers said aspects of the proposed tax are illegal.
Eleven countries, including Germany, France and Spain, want to introduce a financial transaction tax, which aims to raise billions of euros from the financial services industry and deter speculative trading.
But lawyers from the European Union said the tax would breach the rights of eurozone countries that don't plan to adopt the tax.
The issue is a provision that would impose the levy even if only one of the parties in a transaction is in a country where the law is in effect.
Lawyers argue the provision would be "discriminatory," according to media reports citing the document from the EU council legal service.
Related: 11 EU to introduce tax on stock trades
The non-binding legal opinion is the latest in a series of obstacles to delay the tax.
Some cash-strapped governments in Europe are eager for new revenue sources. There is also popular pressure to make the banking industry pay a bigger share of the cost of dealing with the financial crisis.
Yet most of the EU's 28 member states oppose the tax. The most notable critic has been the U.K., Europe's leading financial center, saying it would hurt competition, investment and growth.
In April, the U.K. government launched a legal challenge to the law amid rising hostility from the financial services industry.
Related: Markets warn G20 of EU trading tax risk
Nigel Green, chief executive of the deVere Group, a financial consultancy, hopes the lawyers' opinion will help scrap the proposal for the "reckless" tax.
"It is highly likely that the implementation of the financial transactions tax would slash investment activity, fuel job losses, and increase the burden on the end-users of financial services - in effect, adversely affecting the real economy at a time when Europe is desperately seeking growth," Green said.
But the tax is far from dead. The European Commission, the executive division of the EU, says the new legal opinion won't derail its push to implement the law -- which it hopes to see introduced by the end of 2014.
"This opinion is one of many which have been fed into the discussions around this proposal. Ultimately, it is for the 11 member states in question to find common accord on what they want to implement," said Emer Traynor, European Commission spokesperson for taxation.