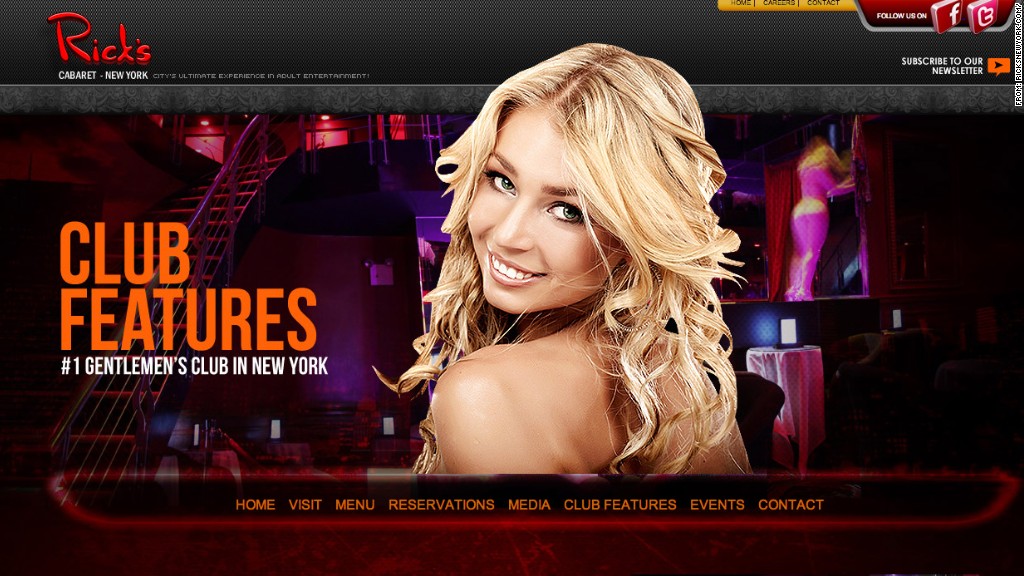 Strippers have won another major labor victory in court, this time in New York City.
A federal judge ruled that strippers at Rick's Cabaret (RICK) in midtown Manhattan were considered hourly employees who deserve to be paid minimum wage. The ruling came in a class-action lawsuit filed in 2009 on behalf of 1,900 current and former dancers.
Rick's, which has 23 clubs across the country, classified the workers as independent contractors, as many clubs do. Labor experts say that this allows bosses to get away with not paying hourly wages, employment taxes or benefits. It also means that they don't have to comply with discrimination laws.
On top of the lack of protection, classifying strippers as independent contractors means that workers' income at Rick's and elsewhere comes solely from tips. And often, club owners take a big bite out of these tips by imposing fees and fines.
Judge Paul Engelmayer ruled that Rick's workers were, in fact, employees, not independent contractors. His decision was based on the degree of control that the club had over them, which gave them protection under federal and state labor laws.
Related: Strippers vs. clubs in fight over labor rights
Engelmayer said that the club's "entertainer guidelines" and the fines it levied if workers violated them "operated as a sword of Damocles over the dancers" and served as "strong evidence" that they were employees, not independent contractors. The guidelines "exerted significant control over its dancers' behavior," he said.
Workers had to wear heels at least four inches high, for example, and had to cover up all tattoos. They couldn't chew gum, wear the same dress two days in a row, or any sort of body glitter.
Dancers had to pay the club a range of fees, including a nightly "house fee," and at least $20 of their tips. Workers would be fined or fired if the fees went unpaid.
Dancers have often said they have to "pay to work."
"You have to fork over money to walk in the door, and if you don't make that money back, too bad for you," said E. Michelle Drake, a lawyer at Nichols Kaster. Drake has represented dancers in three lawsuits against Rick's.
Drake said classifying workers as contractors has become an industry-wide practice because the clubs are able to get away with it. Many dancers aren't aware of their rights, so they don't put up a fight.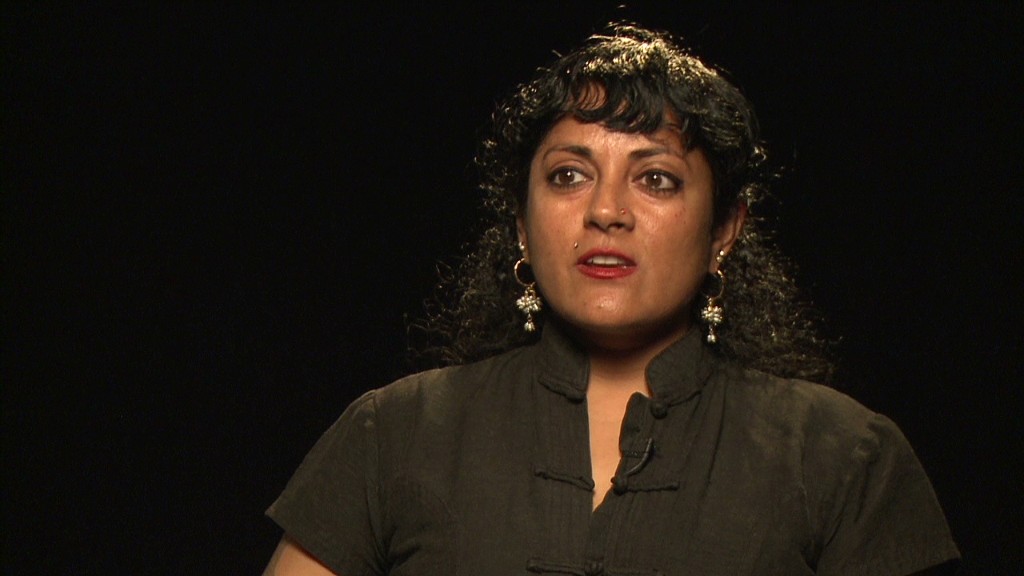 But, just in the past year, there has been a string of cases where strippers have taken club owners to court, and won.
In February, the Kansas Supreme Court ruled that dancers at Club Orleans in Topeka were employees rather than contractual talent. It granted workers the right to collect unemployment insurance.
This followed another ruling in November, when strippers at the Spearmint Rhino chain in California won a $13 million settlement in a federal court class action case that granted them employee status. The settlement amount will be divided among strippers across six states.
"When the U.S. Department of Labor has been prosecuting cases like this for 20 years, you'd think the industry would learn," Drake said. "But it's profitable not to change. Women who work in strip clubs are young, they're vulnerable and the defendants take advantage of that."
Rick's said in a statement that it will appeal the decision. The company's CEO Eric Langan told CNNMoney that the ruling has no impact on the club since it got rid of its guidelines in 2010.
He added that paying minimum wage would amount to "a fraction of the $1,000 or more that some of them acknowledged they earned in a single night."
Lawyers did not say how much workers would make in back pay, and the judge did not award a settlement.