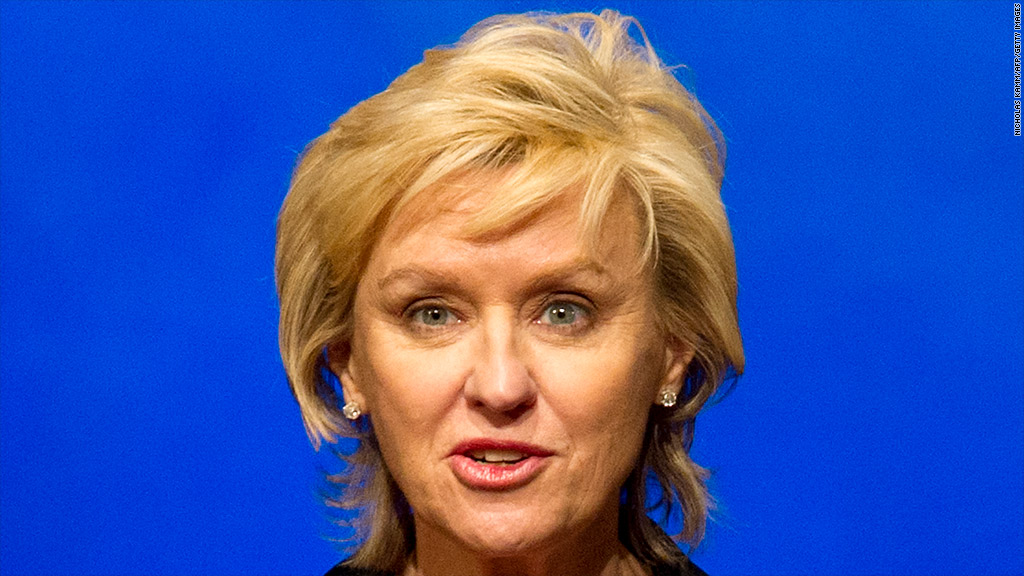 Tina Brown, the founding editor of the Daily Beast, is leaving the online publication to launch her own company.
Brown is well known for her previous work at Vanity Fair, The New Yorker and Tatler. She announced her departure Wednesday, five years after launching the Daily Beast.
Tina Brown Live Media, her new company, will host live events, panel discussions and debates. It will have a special emphasis on expanding the annual "Women in the World" summit, which Brown launched in 2010.
The Daily Beast is owned by IAC (IACI), which also owns sites such as vimeo, Ask.com and the online dating site match.com. IAC is chaired by media mogul Barry Diller.
Related: Diller hit with $480,000 penalty in Coke stock purchase
IAC took control of the iconic Newsweek last year, and then shut the print magazine. It sold the Newsweek website to IBT Media last month.
Brown, who had been editor of both publications, explained that the growing use of tablets, combined with continued weakness in print advertising, forced the decision.