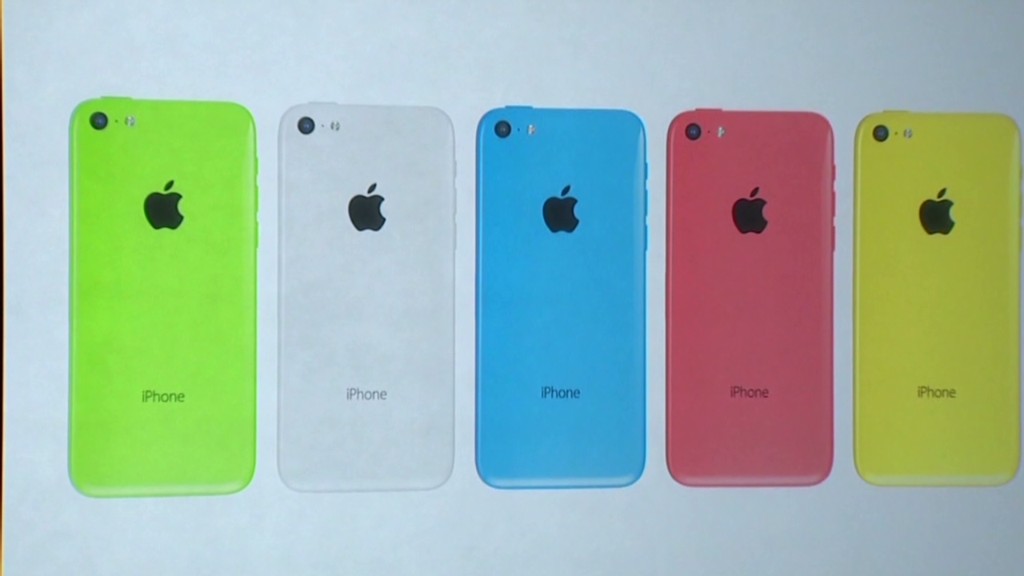 As we predicted a week ago, the iPhone 5C will be cheaper for Apple -- but not for you.
Many analysts and Apple-watchers thought that the plastic-backed iPhone 5C would come with a smaller price tag to attract new users in developing markets, such as China. But the iPhone 5C will cost $99 with a contract and $549 without. In China, where wireless carriers don't subsidize phones, the iPhone 5C is going to cost 4,488 yuan ($733).
So much for that theory.
In some respects, the iPhone 5C doesn't represent much of a strategy shift for Apple (AAPL). The company has sold its year-old iPhone for $100 less than its new iPhone for several years. This is also the third year in which Apple has sold its two-year old iPhone with a $200 mark-down. So the iPhone 5C is really just taking the place of the year-old iPhone 5 in Apple's lineup.
What's different is the sizable marketing blitz Apple is putting on for the iPhone 5C -- a campaign that is typically reserved for Apple's top-tier iPhone (now the iPhone 5S). Welcome to Apple's solution to its sinking profit margins.
Related story: IPhone fingerprint scanner will start security revolution
The iPhone has never been a particularly cheap device to manufacture, but last year's iPhone 5 was the most expensive, resource-intensive device to produce yet. Apple's older iPhones continue to make up about half of the company's sales, according to Consumer Intelligence Research Partners. That means discounting the iPhone 5 would be problematic.
Simply switching the iPhone's casing from aluminum and glass to plastic could reduce Apple's manufacturing costs by a stunning $17 dollars per phone, according to Morgan Stanley analyst Jasmine Lu.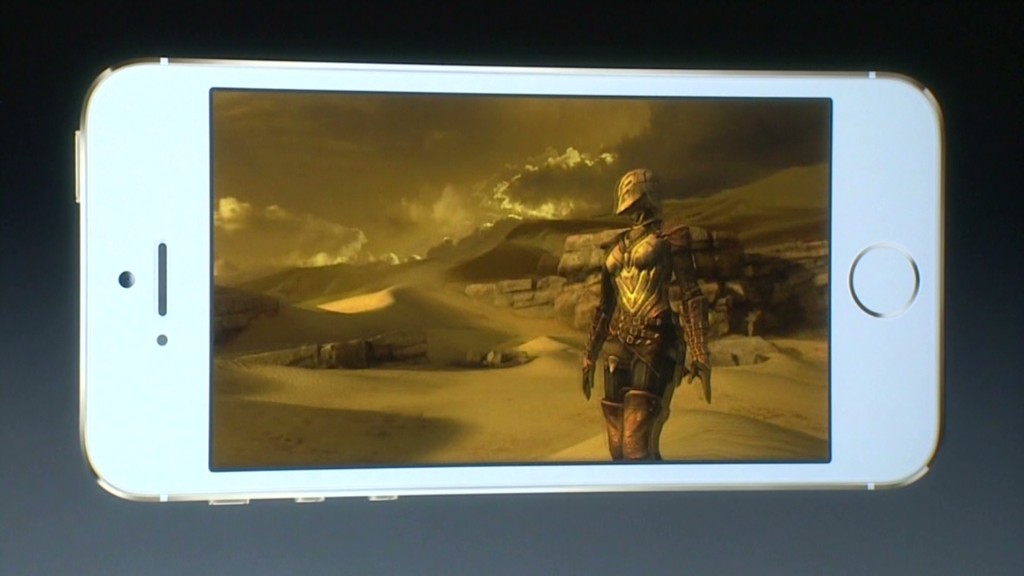 But the iPhone 5C is by no means a cheaply made smartphone. Hawking budget products has never been part of Apple's strategy, not even during its run of irrelevance in the 1990s. And having built itself back up on products that range in quality between the upper end of mid-range and premium, Apple has no reason to start now.
Instead, the colorful iPhone 5C campaign is mostly a move to generate awareness and interest in Apple's mid-range devices in the United States. Typically, those who aren't springing for the best iPhone don't really care about features as long as the phone works. And the lack of a significant distinction between the second-best and third-best iPhones has led to a significant chunk of iPhone buyers (as much as 20%) opting for the cheapest, free model.
With the iPhone 5C, Apple has provided two enticing reasons to make buyers think twice about the free iPhone: the more durable, plastic shell and multiple color options. If Apple can convince more users to choose its mid-range iPhone over its low-end iPhone, Apple could not just increase its profit margins but revenue as well.
It's entirely possible that Apple will offer three iPhones again next year, with the iPhone 5C serving as the entry-level device and the current iPhone 5S -- with its guts transplanted into a cheaper plastic body -- as the mid-range smartphone. But even if the plastic iPhones cut into sales of the flagship iPhone, the plastic versions will still generate more profit for Apple.
And isn't that what has been Apple's biggest problem for the last year?