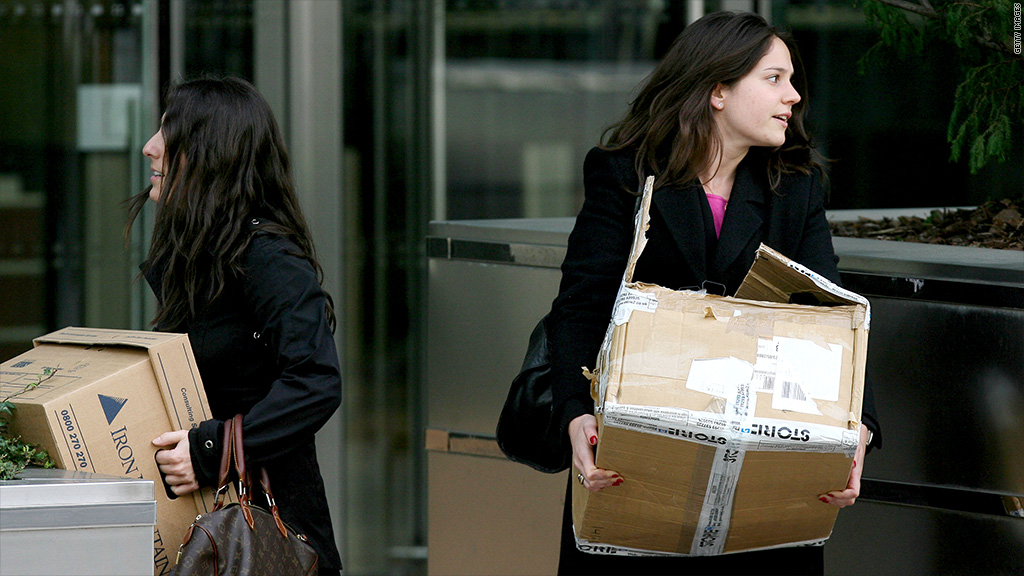 Five years on from the collapse of Lehman Brothers, fees from the largest bankruptcy in U.S. history are still adding up.
As of last month, the small army of lawyers, accountants, consultants and other professionals assisting in the wind-down of the investment bank had earned more than $2.2 billion since Lehman filed for bankruptcy in September 2008. Fees from the 2001 bankruptcy of infamous energy trading firm Enron look paltry by comparison, at $793 million.
"It was a really complicated case," said Nancy Rapoport, a law professor at the University of Nevada, Las Vegas. "It wasn't just that it was really big, but it was really big and had some novel issues."
Adding to the complexity of Lehman's bankruptcy was the fact that it was unplanned, coming after the government declined to rescue the ailing firm.
Lehman emerged from Chapter 11 protection in March of last year, but the task of selling off assets and paying creditors continues. The firm is now a liquidating trust, and has distributed $47.2 billion to creditors so far. They will ultimately be paid around $80 billion, according to the most recent estimate, against $308.7 billion in authorized claims.
That process will likely take several more years, with the firm still pursuing litigation to recover additional funds and offloading assets ranging from complex derivatives to real estate to private equity investments.
Related: Madoff lawyers collect $700 million in fees
Bankruptcy consulting firm Alvarez & Marsal, which took over management of Lehman following its Chapter 11 filing, had collected over $657 million through the end of July, according to court filings. The firm had 160 people working on the case back in 2009, but is now down to around 50.
The law firm Weil, Gotshal & Manges, which serves as lead counsel for the Lehman estate, has earned over $484 million, with lawyers billing as much as $1000 an hour. The firm said in a court filing last year that its staff members devoted more than 747,000 hours to the case between September 2008 and its emergence from Chapter 11 protection in March of last year.
In all, over 30 law firms have been retained during the bankruptcy or liquidation process.
Harvey Miller, a lawyer with Weil, Gotshal & Manges, said he had "no embarrassment about the fees."
"You have to think of it in the context that there were literally hundreds and hundreds of professionals... [working] to protect these assets and make them more valuable than they were on September 15, 2008," Miller said.
Related: Lessons from the crash five years later
Bryan Marsal of Alvarez and Marsal said the bankruptcy professionals in the case had increased the value of the estate by around $50 billion. Much of Lehman's financial and real estate assets would have sold at a sharp discount in the throes of the financial crisis, but have since recovered value under the post-bankruptcy management.
"Was it appropriate to spend that kind of money to have that kind of value creation? It's an easy answer," Marsal said.
In May of 2009, a bankruptcy judge appointed an outside committee to authorize and oversee professional fees in the case. The fee committee instituted caps on a number of expenses for outside firms -- 10 cents a page for photocopies, $20 for working meals -- and required that they travel in coach class. It reviewed bills and occasionally negotiated reductions with the firms involved.
The government-appointed trustee in the case also challenged billings on a number of occasions.
James Peck, the judge who presided over the bankruptcy, said that while the fee total was "a whopping number" in absolute terms, it was appropriate given the scale and complexity of the case.
"It's a whopping number in a case that started with $613 billion [in debts] in an emergency situation that needed to be managed," he said. "There's a cost to that."
CNNMoney's Maureen Farrell contributed reporting.