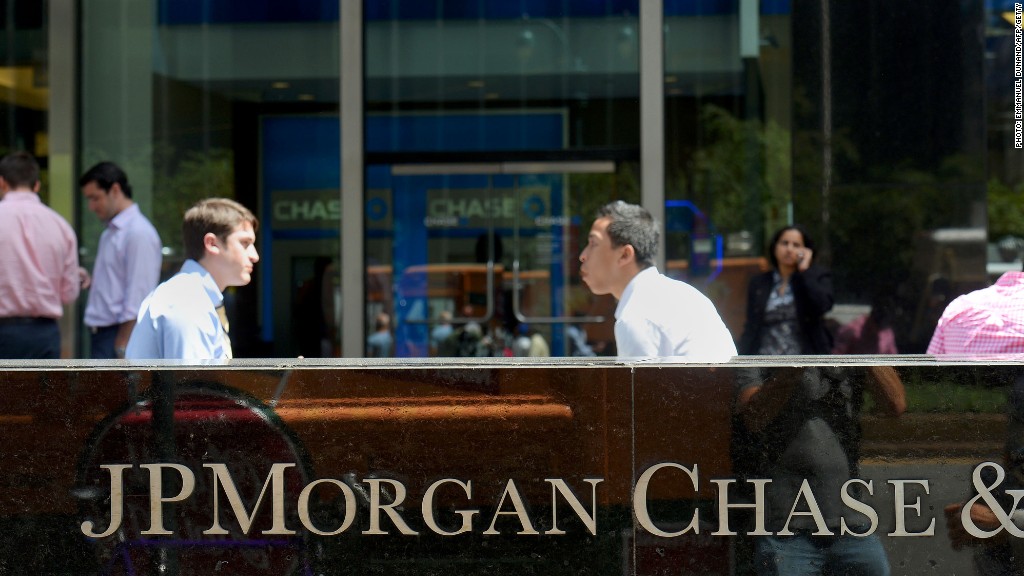 JPMorgan is set to pay at least $700 million in fines in connection with the "London Whale" trading debacle, according to multiple reports Monday.
Regulators including the Securities and Exchange Commission and the Office of the Comptroller of the Currency are set to extract the settlement based on allegations that the bank had inadequate risk controls in place last year when a team of traders made a complex derivatives bet that ultimately generated more than $6 billion in losses, according to reports from The Wall Street Journal and other outlets.
Two former employees from the team were charged last month with conspiring to conceal losses on the trade. JPMorgan has previously said it has recordings, e-mails and other documents that suggest traders may have been hiding the losses as they ballooned.
The trader thought to be responsible for the bet was nicknamed the "London Whale" due to the team's massive position. The incident raised concerns about stability and risk-management at the country's largest banks.
Related: Surprise! Lehman Brothers is still big
A report on the botched trade issued in March by the Senate's Permanent Subcommittee on Investigations said JPMorgan (JPM) had "disregarded multiple internal indicators of increasing risk; manipulated models; dodged [federal] oversight; and misinformed investors, regulators, and the public about the nature of its risky derivatives trading."
Spokesman for the SEC, the OCC and JPMorgan declined to comment. The Federal Reserve did not immediately respond to a request for comment.
The case is just one among a variety of legal problems at the country's largest bank.
In July, JPMorgan paid $410 million to settle charges that it manipulated electricity markets in California and the Midwest.
The Federal Housing Finance Agency is said to be seeking at least $6 billion from the bank based on allegations that it misrepresented risky mortgage securities sold to Fannie Mae and Freddie Mac. And the SEC is investigating whether JPMorgan hired the children of well-connected Chinese officials in an effort to win business.