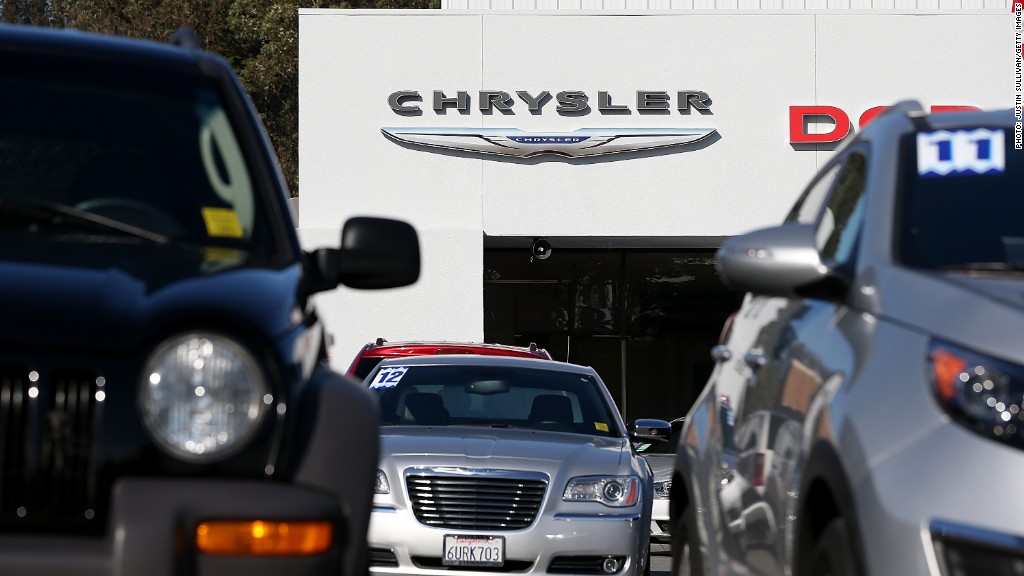 Chrysler will file for an IPO this month.
The company, which is majority owned by Italian carmaker Fiat (FIADF), will file documents by the end of September preparing the way for a possible return to the stock market, a Fiat spokesman said.
The spokesman confirmed remarks made by Sergio Marchionne, chief executive of Fiat and Chrysler, in an interview with the Financial Times published late Sunday. Marchionne said the listing could take place by the end of the year but was more likely in the first quarter of 2014.
Fiat rescued Chrysler from bankruptcy in 2009. It now owns 58.5% of the the company.
The rest is owned by union trust funds set up in 2007 as a way of reducing the financial burden on Chrysler of paying health care costs for its hourly retirees.
The funds were never supposed to have a large share of their assets in the form of a privately-held stock, but with Chrysler running out of cash the following the year and falling into bankruptcy in early 2009, the only asset it could offer the funds was its own stock.
Related: Car sales surge back to pre-recession levels
Marchionne is on record as saying he wants Fiat to own all of Chrysler and for the two companies to be formally merged together. The preparations for an IPO suggest he has been unable to agree a deal with the funds to buy their shares directly, rather than sell them to the public.
Still, the IPO process could help the funds and Fiat agree on a fair market value for the company.
Marchionne has been the CEO of both carmakers since Chrysler emerged from bankruptcy with the two companies almost operating as one. Chrysler has even started selling Fiat vehicles in the United States for the first time in decades.
Fiat bought the 8% of the shares in the company that were initially owned by the U.S. Treasury as a result of the bailout. And it was able to get other shares through the transfer of Fiat technology to Chrysler.