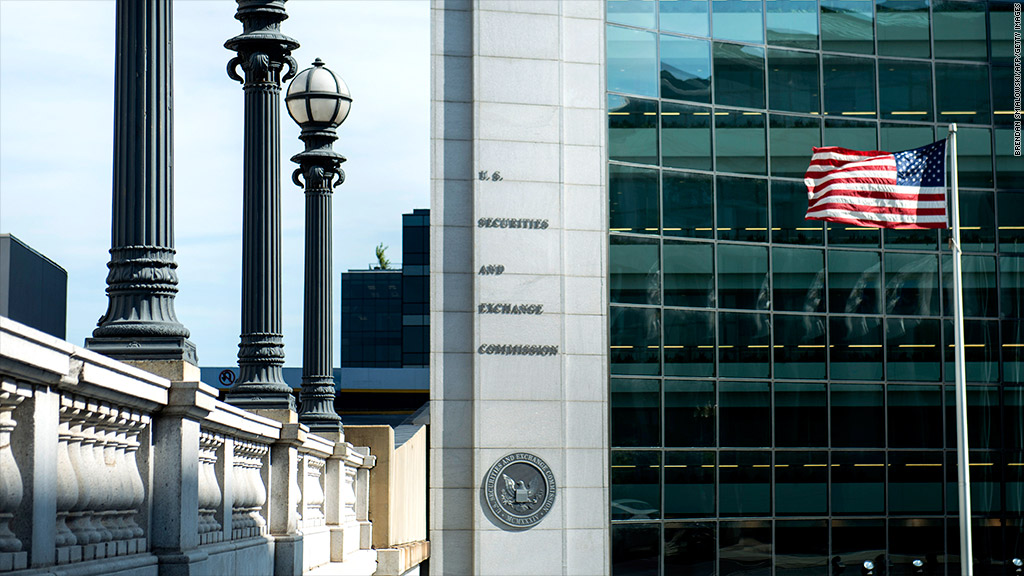 The Securities and Exchange Commission announced charges Tuesday against 23 firms accused of short-selling violations ahead of public stock offerings.
Among those charged were the hedge fund D.E. Shaw & Co. and the Ontario Teachers' Pension Plan Board. Except for broker-dealer G-2 Trading LLC, all have settled with the SEC, which netted $14.4 million from the settlements.
Short-selling is a bet that some investors take when they believe a stock price will fall over time. A short-selling investor leases a stock to a broker and agrees to buy it at a later date. "Shorts" make money when the value of the stock at the purchase date is lower than when they leased it out.
The firms implicated by the SEC were accused of selling shares short during restricted periods -- typically within five days before they offer new stock to the public -- and then buying shares in those offerings.
When other investors see a lot of short-selling activity on a stock, that can push down the price of shares. That means that the firms can then pay less for the stock they acquire in the offering.
Related: JPMorgan set to pay "London Whale" fine
"The benchmark of an effective enforcement program is zero tolerance for any securities law violations, including violations that do not require manipulative intent," Andrew Ceresney, the SEC's co-director of enforcement, said in a statement.