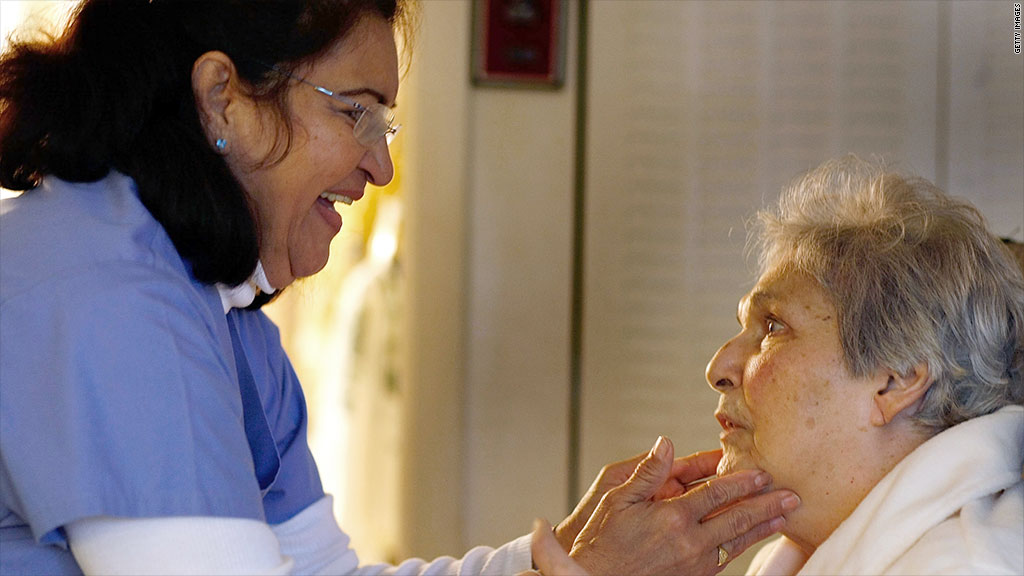 Minimum wage and overtime protections will extend to home care workers, the Labor Department announced Tuesday.
The change will affect the nearly two million people who work as home health aides, personal care aids and certified nursing assistants. The protections will extend to all direct care workers employed by home care agencies and other third parties starting in 2015.
Federal minimum wage is $7.25 an hour, but experts say many workers are paid less and don't receive overtime. This was due to a 1974 law that lumped home health aides in with casual babysitters, preventing them from receiving standard labor protections.
Related: Why Grandma's aide earns so little
"Direct care workers play a critical role in ensuring access to high-quality home care that many people need in order to remain healthy and independent, and they should be compensated fairly for this important work," said Secretary of Health and Human Services Kathleen Sebelius.
The home care industry has been booming over the last several decades, as more elderly Americans choose at-home care instead of nursing homes. The Paraprofessional Healthcare Institute, a nonprofit dedicated to eldercare issues, estimates that by 2020 the number of direct-care workers will exceed K-12 teachers, all law enforcement and public safety workers, and registered nurses.
Yet while the industry was growing and home care workers assumed more training and responsibility, their pay remained among the lowest in the service industry. A study released by the National Domestic Workers Alliance shows nearly a quarter of home health aides earn below minimum wage.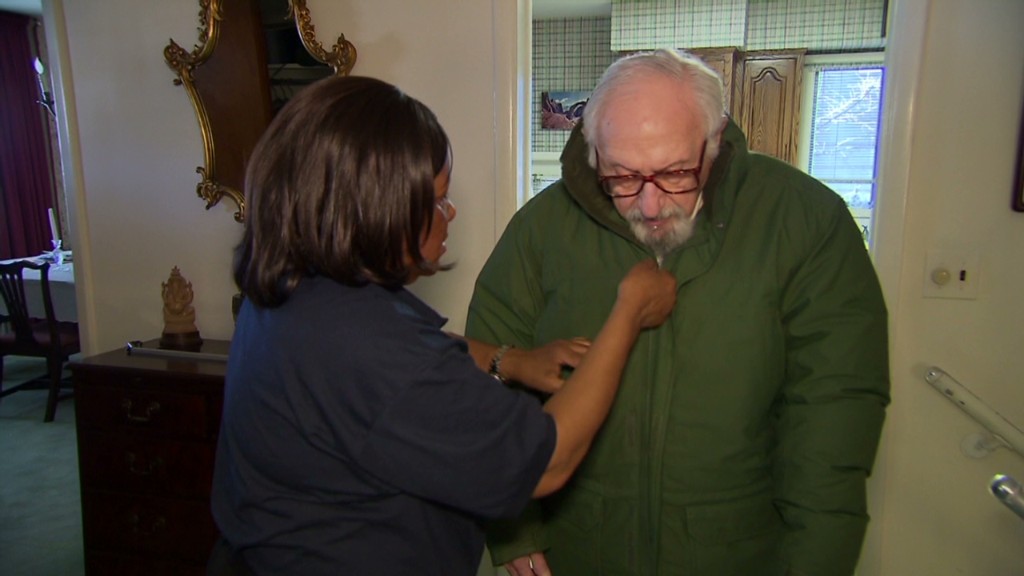 President Obama had vowed to extend these wage protections to home care workers. But the industry pushed back, arguing that if they're forced to raise wages and pay overtime, they'll have to restrict workers' hours to keep costs down. They also warn that if costs rise, seniors might turn to undocumented, unqualified workers instead.
Already, 15 states extend state minimum wage and overtime protections to direct care workers, and an additional six states and the District of Columbia mandate state minimum wage protections.