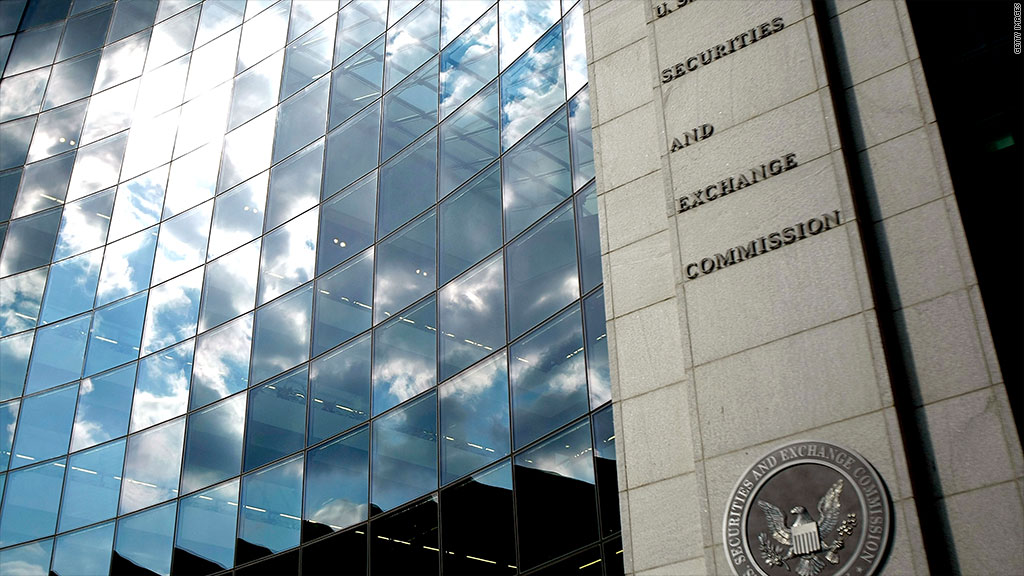 A father and son in South Carolina were charged Friday with profiting off the deaths of the terminally ill in a scam prosecutors allege netted at least $6.5 million.
The dying people were accessories to a scheme that defrauded banks and bond issuers by taking advantage of features in some corporate bonds known as "survivor's options," the Securities and Exchange Commission said. A survivor's option requires bond issuers to repay the full principal amount before maturity if an owner of the bonds dies.
The accused are 62-year-old Benjamin S. Staples and his son, 28-year-old Benjamin O. Staples, both of Lexington, S.C.
Related: Beanie Babies creator pinched for tax evasion
The alleged scheme, the SEC says, worked like this: First, the Staples would find people close to death who were concerned about being able to afford their funerals. The pair allegedly offered to pay for the funerals if the terminally ill agreed to open joint brokerage accounts with them.
In setting up the accounts, the Staples are accused of requiring the sick to sign agreements relinquishing any ownership interest. Then, they allegedly purchased discounted corporate bonds through the accounts.
Upon the deaths of the individuals they recruited, the Staples wrote to brokerage firms asking to redeem the discounted bonds at full value pursuant to the survivor's option, the SEC said.
The profits the pair earned came from the difference "between the discounted price of the bonds they purchased and the full principal amount they obtained when redeeming the bonds early," the SEC said.
Related: Still no charges for Wall Street execs five years after crash
All told, the Stapes are alleged to have recruited at least 44 dying people and purchased $26.5 million in bonds, earning at least $6.5 million in profits.
"The Stapleses deceived brokerage firms and bond issuers by casting themselves as survivors of a joint ownership situation when the deceased had no legal ties to the bonds at all," Kenneth Israel, director of the SEC's Salt Lake regional office, said in a statement.
Attorneys for the two men did not immediately respond to requests for comment.