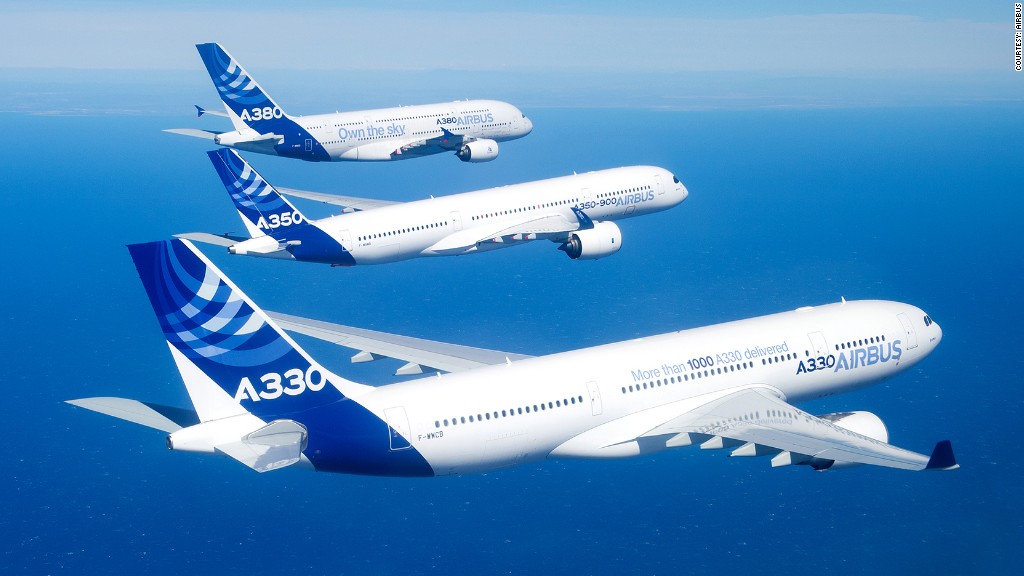 Airbus predicts the number of aircraft worldwide will double over the next 20 years, spurred by rising demand from emerging markets.
In its international market forecast released Tuesday, Airbus said air traffic will grow by 4.7% each year up until 2032. To cope with increased demand, nearly 30,000 new passenger and freight aircraft valued at $4.4 trillion will need to be added to current stocks.
Planes will also get bigger. The average aircraft size will increase by one quarter as airlines opt for larger planes.
A swelling middle class and more affordable air travel are among the factors fueling the rise in traffic, with most of the growth coming out of Asia.
The Asia-Pacific region will overtake Europe and America to lead the world in air traffic by 2032.
Airbus, owned by European aerospace group EADS (EADSF), forecasts more than one third of all new passenger aircraft will be delivered to customers in the Asia-Pacific region.
Rival Boeing (BA) is also reacting to strong demand from Asia. Last month the company, which this year overtook Airbus to become the world's largest aircraft maker, said it plans to triple the size of its China fleet over the next 20 years.
Despite a recent flood of bad headlines - including the grounding of its entire 787 Dreamliner fleet over problems with overheating lithium batteries - Boeing's stock price hit an record high this month.