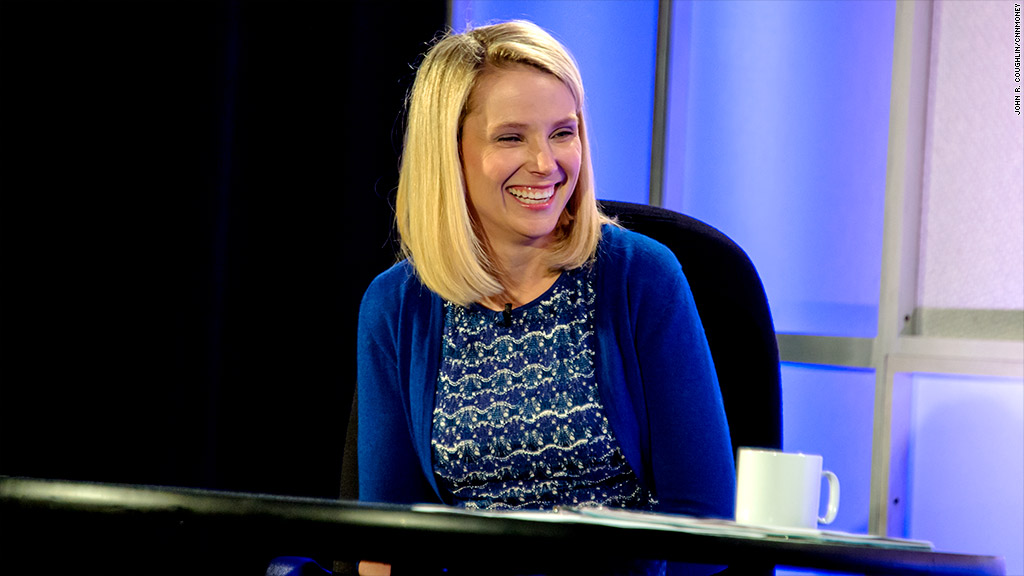 Famed interviewer Charlie Rose grilled Yahoo CEO Marissa Mayer on Tuesday about Yahoo's brand, the company's future ... and that controversial Vogue photo shoot.
Rose and Mayer appeared onstage at the IAB Mixx conference as part of New York City's Advertising Week. After Rose asked Mayer about gender issues as a female CEO -- to which she answered, "I really don't feel it" -- he segued into last month's flap over Mayer's photo shoot in Vogue magazine.
The magazine published a two-page photo spread of Mayer, along with a 3,000-word article about her in its September issue. In the spread, Mayer posed upside-down on a chaise lounge, hair fanned out, holding a tablet featuring an image of her face.
That photo, along with an accompanying article Vogue published about what Mayer wears to work, set off yet another Mayer-focused debate about women in the workplace.
Related - Marissa Mayer: Yahoo gets 12,000 resumes a week
Rose began to ask "about that Vogue cover," but Mayer cut him off.
"It wasn't the cover!" Mayer said, smiling a bit sheepishly. She added simply: "It was a nice photo."
Mayer walked Rose through her Vogue experience. She explained that she showed up to the Vogue shoot, where the staffers offered her a choice between a black dress or a blue one. As a rule she doesn't wear black, she said, so she chose the blue Michael Kors. At first she simply sat on the chaise, but after just two minutes the photographer said he wouldn't be able to use the prim "First Lady-like" shots, Mayer said.
"He said, 'This is not going to work at all ... Would you try kind of going upside down?' I said, 'Will it look good?' and he told me not to worry," Mayer said.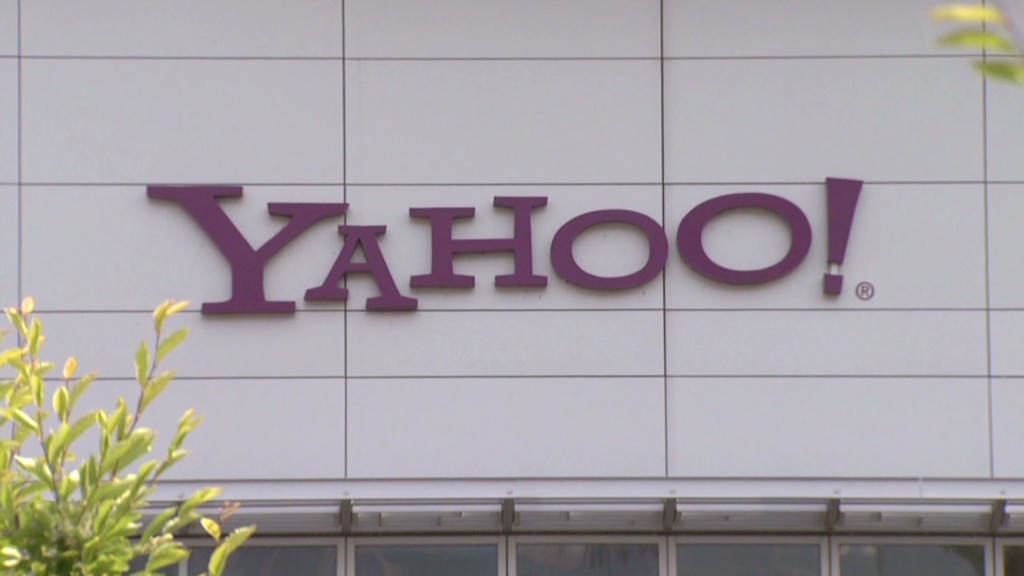 Mayer didn't read the accompanying Vogue article. She's said several times that she avoids reading press about herself, a point that she echoed on Tuesday,
"Madeleine Albright once said that press, good or bad, it influences you and it changes you," Mayer told Rose. "I think that's really true. It pulls you off your center. I know who I am, I know what I like, and I have a clear view of what I want Yahoo to be."
The press has closely covered Mayer's decisions, including her ban of telecommuting at Yahoo (YHOO). But the woman herself is clearly focused on staying "on message" at public events like Tuesday's, shying away from controversial questions about gender politics and repeating ad nauseum that Yahoo is on the road to a turnaround.