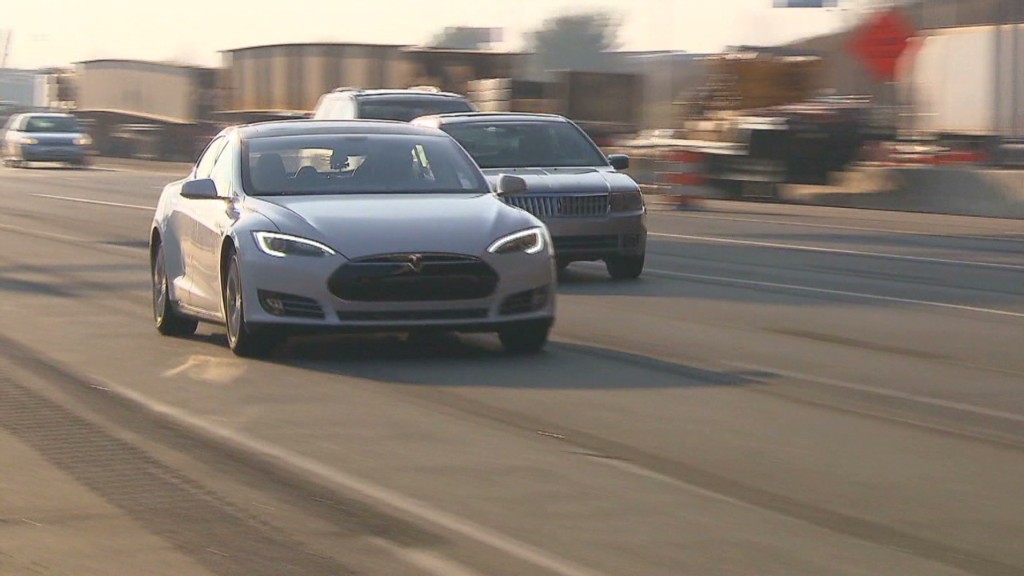 Not ready to plunk down $70,000 for a Tesla Model S? Now you can rent one.
Hertz (HTZ) announced Wednesday that it was adding Tesla's (TSLA) signature model to its rental fleet as part of its "Dream Cars" line, which also offers high-end rentals from companies like Ferrari and Aston Martin.
Unfortunately for most of the U.S., the Model S will only be available for rental in San Francisco and Los Angeles.
"[S]hould customer demand warrant it, we will consider expanding availability to other locations," Hertz spokeswoman Paula Rivera said in an email.
Rental rates start around $500 per day, plus $0.49 a mile after the 75-mile mark, Rivera said.
Related: Tesla superchargers take over America
The plug-in Model S has garnered rave reviews in recent months. It aced its first crash test last month, and Consumer Reports called the Model S the best car it had ever tested.
A Tesla spokeswoman said the automaker had "seen interest from rental car companies and fleet buyers who want to provide their customers access to a high-performance sedan, which also happens to be electric."