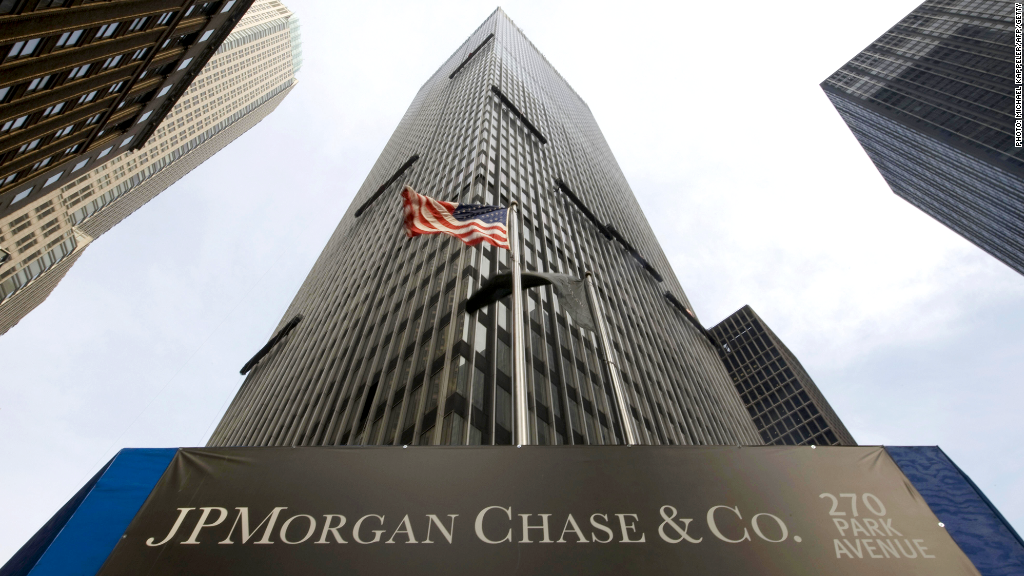 JPMorgan is in talks to settle a number of government investigations related to mortgage-backed securities for a whopping $11 billion, according to a source familiar with the situation.
The proposed deal would include $7 billion in penalties and $4 billion in consumer relief of some kind, according to the source, who was not authorized to speak publicly on the matter. Those numbers aren't final, however, and it's unclear if or when the two sides may come to an agreement.
On Thursday, JPMorgan Chief Executive Jamie Dimon was at the Justice Department in Washington to meet with Attorney General Eric Holder over a possible settlement, according to people familiar with the talks.
The deal would come under the auspices of a joint federal-and-state task force announced by the Obama Administration last year to investigate the packaging and sale of mortgage-backed securities, which became a key cause of the financial crisis when they failed in droves as the housing market cratered.
"The talks are ongoing, we don't anticipate that there will be an announcement today," Lauren Horwood, a spokeswoman for the U.S. Attorney in Sacramento, said in an email Wednesday.
Related: Three ex-ICAP employees indicted in Libor scandal
JPMorgan is one among a number of large lenders that have faced lawsuits for allegedly selling securities backed by risky, low-quality mortgages while misrepresenting them as safe investments. That list also includes Bank of America (BAC), Goldman Sachs (GS) and Citigroup (C).
An $11 billion settlement would be substantially larger than any law enforcement officials have secured from a single institution in connection with the financial crisis, though JPMorgan is better positioned to withstand the hit than most. The bank earned $6.5 billion in the second quarter alone.
JPMorgan -- America's largest bank by assets -- is fresh off of a settlement last week in which it agreed to pay $920 million in connection with the "London Whale" trading debacle. Also last week, regulators ordered the firm to refund $309 million to customers and pay $80 million in fines over alleged unfair credit-card billing practices.
Spokespeople for the Justice Department and JPMorgan (JPM) declined to comment. The Securities and Exchange Commission did not immediately respond to a request for comment.
-- CNN's Evan Perez in Washington contributed to this report.