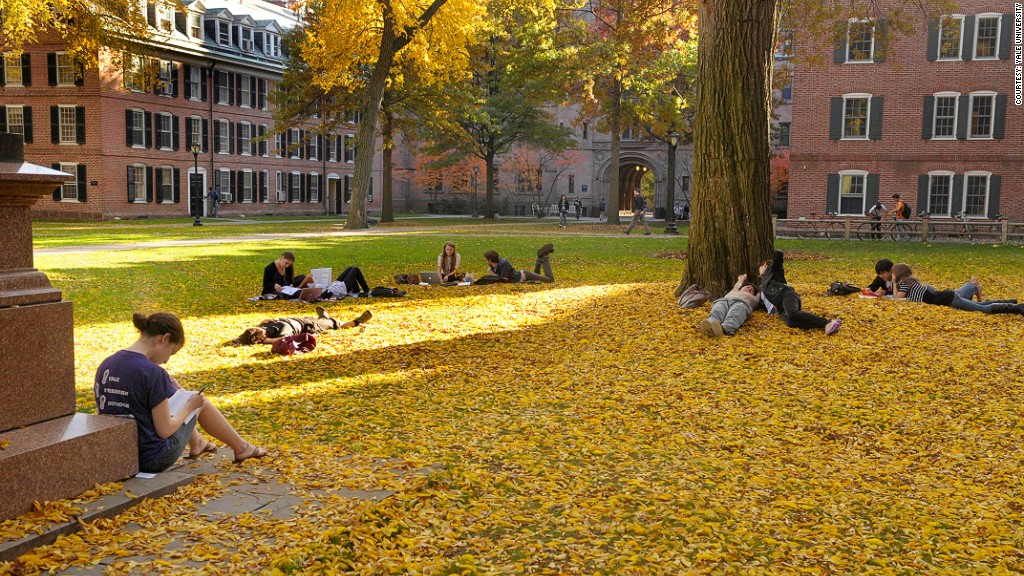 Yale University's endowment earned an investment return of 12.5% in its last fiscal year, surpassing the return rate of rival universities, including Harvard University.
Yale's endowment fattened to $20.8 billion, from $19.3 billion in the prior year, the university said Tuesday.
That's better than its annual average return of 11% over the last 10 years, it said. During that time, the endowment has grown from $11 billion.
While the size of Harvard's endowment is much larger than Yale's, the return rate lags. Harvard announced on Tuesday that its endowment was valued at $32.7 billion at the end of the most recent fiscal year with a return of 11.3%.
Jane Mendillo, president of the Harvard Management Company, said that the university has "made a strong recovery since the global economic downturn of 2008-2009."
However, Harvard said the endowment's return slipped below its 20-year annual average of 12%.
Related: Which college will land you the highest paying job?
More than 60% of Harvard undergraduates received scholarship aid, according to the university, with one-fifth of the students paying no tuition at all, "based on economic need."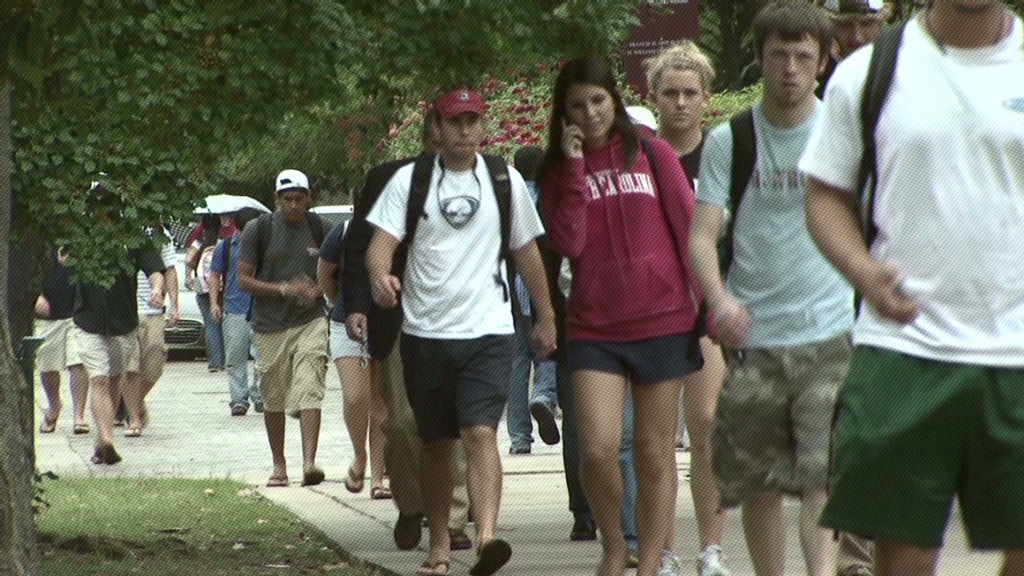 Yale's return also surpassed the Massachusetts Institute of Technology, which announced an investment return of 11.1% for its pool of funds, which totaled $11 billion at the end of the fiscal year.
But MIT has made significant progress in the last year. The university said that its endowment totaled $10.3 billion in fiscal year 2012, with a return of 8%.
The fiscal year for Yale, Harvard and MIT ends on June 30.