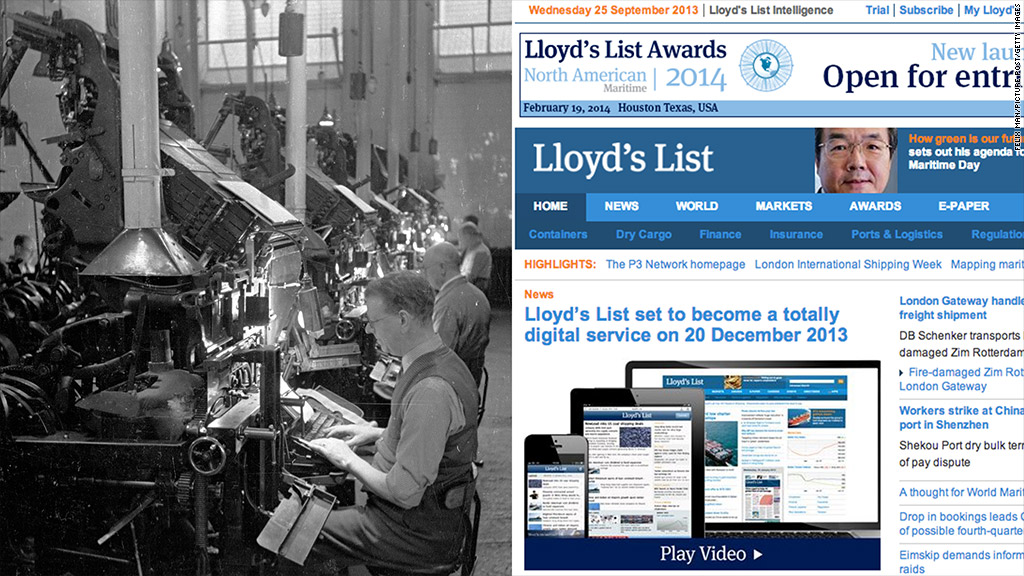 Another one bites the dust.
One of the world's longest-running newspapers -- Lloyd's List -- is ditching its print edition and moving to an all-digital format in December.
A growing number of publications around the world are shuttering their printing presses as online page views on tablets and smartphones account for an ever larger share of the audience.
Lloyd's List, a specialized newspaper, has been required reading for shipping magnates since its first print edition was published in London in 1734. Most of its readers now only subscribe to the online edition.
Related: Amazon's Bezos buys Washington Post for $250 million
Lloyd's List editor Richard Meade said just 25 of 16,624 subscribers had paid to receive only the print edition of the 300-year old paper.
"This isn't about cost-cutting, it isn't about losing jobs," he told CNNMoney. "It's about sustaining our readers' demand and doing things better online... This is an investment for the next 300 years."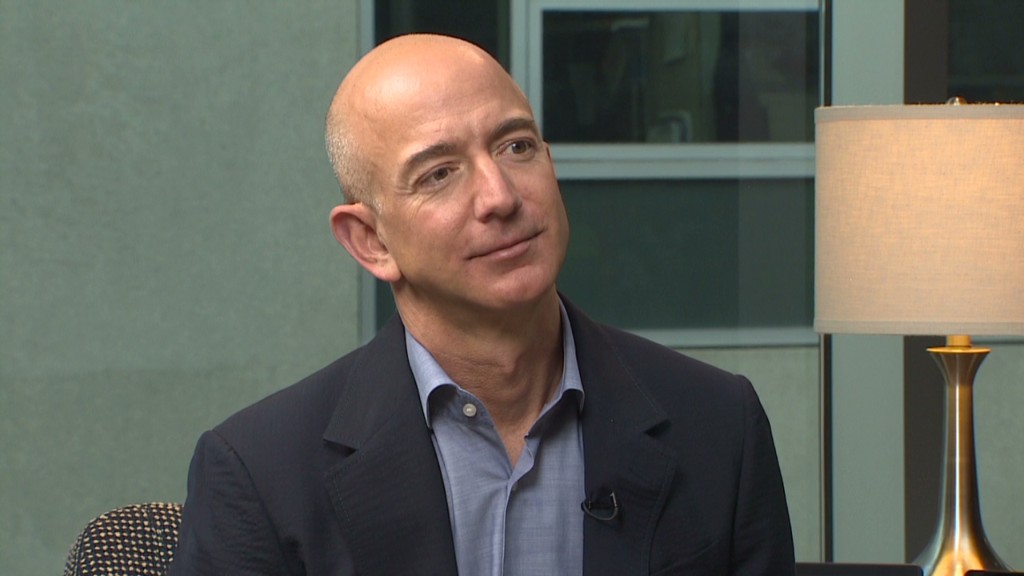 Lloyd's List started out in the late 1600s as a newsletter pinned to the wall of a London coffee shop to let businessmen know about the top news in the shipping world.
While some in the industry would feel nostalgic at the print edition's demise, Meade said he was excited that the publication was moving forward.
Our subscribers "are fairly senior people who don't wait for the postman to come around to tell them what is going on in their industry," he said.
Last year, the weekly magazine Newsweek announced it would discontinue its 80-year-old print version and become an online-only publication.