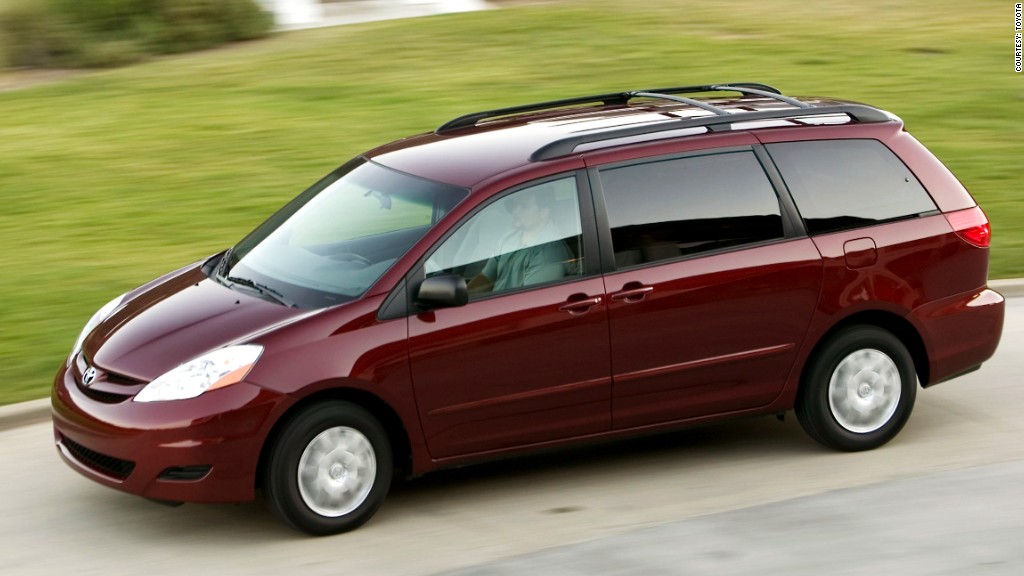 Toyota is recalling 615,000 Sienna minivans in the United States for a problem that could allow them to roll away when parked.
The minivans involved are from the 2004, 2005 and 2007 through 2009 model years. In these vehicles, a mechanism inside the shift lever could break allowing the minivans to be shifted out of park without the brake pedal being pressed. If that happens the vehicle could roll away.
Gallery - The demise of the minivan
Toyota (TM) is aware of 21 accidents and two minor injuries resulting from this problem, Toyota spokeswoman Cindy Knight said.
Owners will be notified by mail when to bring their vehicles to a Toyota dealer for repairs, Toyota said in its announcement. More information about the recall is available at toyota.com/recall