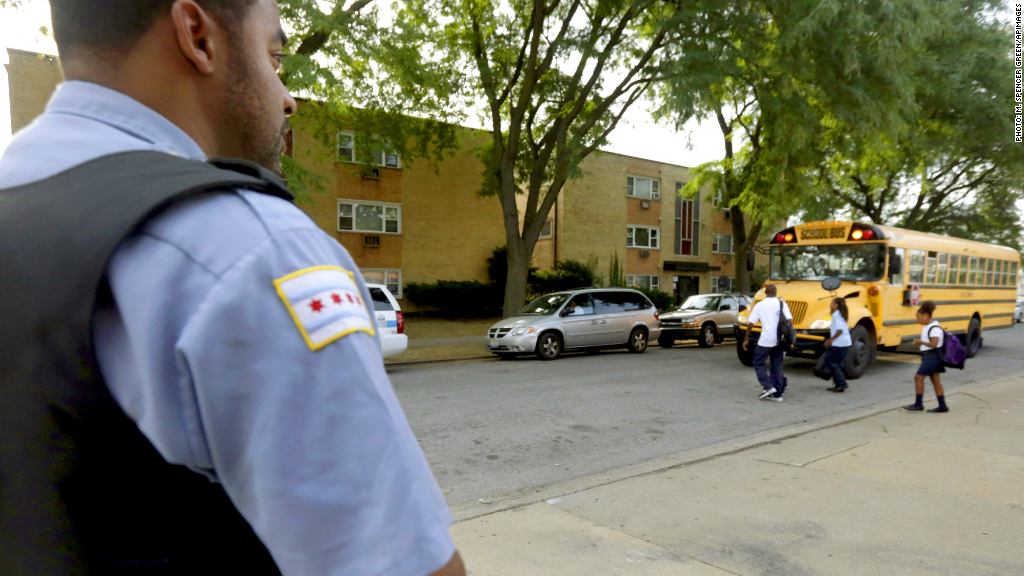 The problems with Detroit's pension funds, which helped to drive the city into the nation's largest municipal bankruptcy, are widespread across other major cities and local governments.
A report by credit rating agency Moody's finds that there are 30 major localities where the pension burdens are greater the government's total operating revenue.
The report's authors stress that it wasn't just the pension problems in Detroit that caused the bankruptcy filing this past July -- they cite the loss of businesses and residents cutting into the city's tax base among the factors. But they say the problems in the pension funds, a big part of the city's $18 billion of liability, are a cause for concern elsewhere.
"What Detroit faced, we would not view them as an outlier," said Tim Blake, a managing director of public finance for Moody's. "They had a heavy pension burden, but there are other cities that are heavier."
Related: Detroit's watchdogs find 'questionable practices' at pension funds
Chicago is the city highlighted in the report as having the most severe problems, due not only to issues with the pension funds, but also the funds of overlapping units of government, such as Cook County, the Chicago schools and the metropolitan water district. All have had their debt ratings downgraded by Moody's in the past six months and the condition of the pension funds has been a factor in those downgrades.
Related: Detroit pensions - bribes, a $5,000 poker chip and a big financial hole
But other governments dealing with a pension funding gap that is more than double their annual revenue are Jacksonville, Fla., Los Angeles, Dallas, Houston and Phoenix, as well as school districts in Denver and Las Vegas.
Related: Just how generous are Detroit's pensions?
Two of the problems that occurred in Detroit that are disturbingly common elsewhere are local governments not making sufficient payments to cover the promised benefits under the pension plans, and the pension funds making unrealistic assumptions about the future earnings of their investments. Moody's says that it believes most of the pensions it examines have a larger funding gap than being estimated by the government officials.
"The accounting standards in the public sector allow quite a bit of leeway for the public sector to make their own assumption," said Blake. "That's contributed to the underfunding."