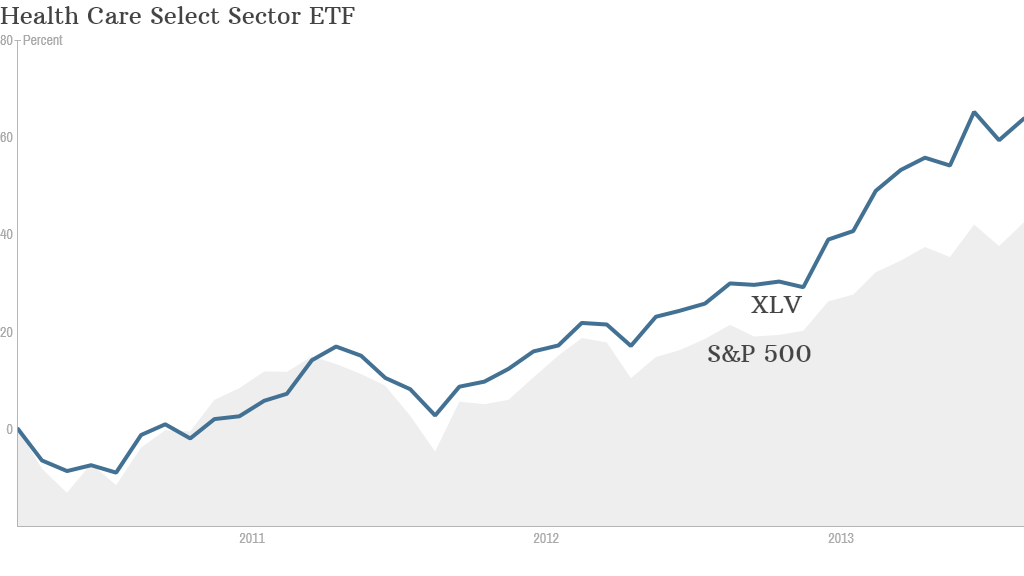 Health care stocks have been hot since the passage of the Affordable Care Act in 2010, outperforming the broader market by a healthy margin.
Insurance companies UnitedHealth (UNH), Cigna (CI) and Aetna (AET) have all climbed about 100% since Obamacare was signed into law. They initially got a boost as investors anticipated that the law, which requires Americans to have health insurance beginning in 2014 or pay a penalty, would result in millions of new customers.
New state-based exchanges open for enrollment this week, but analysts note that many major insurers are not going to take part on them yet. So investors should not expect another Obamacare bump for these stocks in the short-term.
But insurers that specialize in Medcaid, such as Molina (MOH) and Centene (CNC), could benefit sooner, said ClearBridge Investments health care analyst Marshall Gordon. Though only a little over half of the nation's states are opting to expand coverage for their low-income residents, Gordon expects more will eventually sign on.
Related: Obamacare cheat sheet
Major hospital operators Tenet Healthcare, (THC) Community Health System (CYH) and HCA Holding (HCA) have also gained considerable ground thanks to the legislation.
"Hospitals currently get stuck paying for a lot of uninsured patients when they come to the emergency room," said Charles Sizemore, chief investment officer at Sizemore Capital Management. He expects the increase in the number of insured Americans to help increase revenue and limit the debt burden at hospitals, but he added that this is mostly factored into their stock prices already.
Still, Obamacare is not the only reason why the health care sector has done so well for the past three years.
The real stars of health care have been biotechnology companies. In fact, the S&P 500 biotechnology index is up a whopping 60% just this year -- more than any other part of the health care sector.
Related: Are employers dumping health benefits because of Obamacare?
The gains have been driven by a number of high-profile government drug approvals over the past few years. Jeffrey Loo, a S&P Capital IQ analyst, noted that Vertex's (VRTX) Incivek, a drug to treat Hepatitis C, was approved in 2011 and became the fastest drug in history to reach $1 billion in sales.
Shares of biotech companies have also been lifted by several large mergers, such as Amgen's (AMGN) $10 billion purchase of Onyx Pharmaceuticals (ONXX). Loo said that's led to speculation of more biotech deals.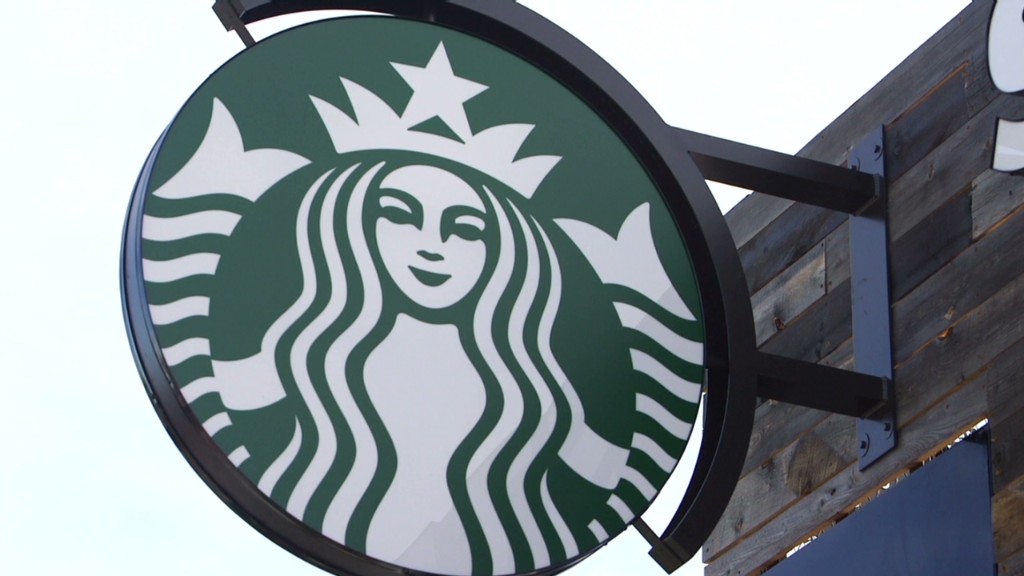 Despite the big surge in health care stocks overall, analysts remain optimistic.
ClearBridge's Gordon said many pharmaceutical firms are developing innovative new drugs. He particularly likes Bristol-Myers (BMY), Merck (MRK) and AstraZeneca (AZN).
The industry also stands to benefit as baby boomers get older.
"The aging population could provide a boon for the industry as an increasing number of Americans require more extensive drug treatments and medical care," said Brad Sorensen, director of market and sector research at Charles Schwab.
But Sorensen added that the health care sector "is very politically charged right now." So investors will need to keep any eye on how exactly Obamacare is implemented.