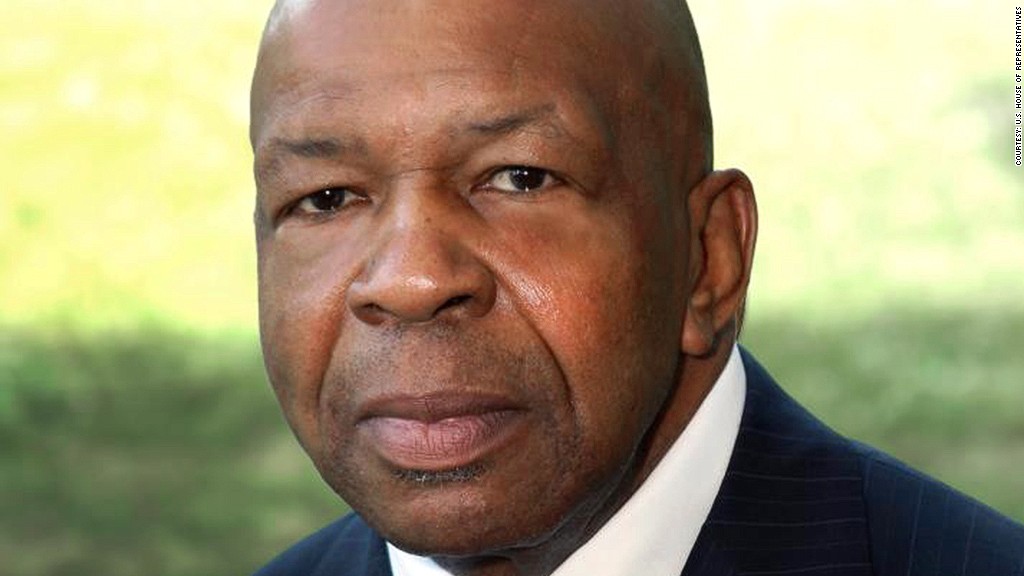 Last week, Robert Benmosche, the CEO of American International Group, equated criticism over his company's excessive bonuses five years ago -- as the company was being rescued by the American taxpayers -- with the lynching of African Americans in the Deep South.
To be clear, his exact words were that the uproar over millions of dollars in bonuses paid to AIG (AIG) employees "was intended to stir public anger, to get everybody out there with their pitch forks and their hangman nooses, and all that -- sort of like what we did in the Deep South [decades ago]. And I think it was just as bad and just as wrong."
When I read these comments, I literally could not believe they were accurate -- or that they were uttered by the CEO of a major, modern-day American corporation.
As the leading congressional critic of AIG's lavish spending before and after its taxpayer funded bailout -- and as the son of sharecroppers who experienced lynchings in their communities -- I found it unbelievably appalling that Mr. Benmosche equated the violent repression of African Americans with congressional efforts to prevent the waste of taxpayer dollars.
Related: AIG CEO says bonus criticisms 'just as bad' as lynchings
Millions of Americans lost their jobs and homes as our nation's economy plummeted into the Great Recession, in part because of AIG's reckless actions, and yet the U.S. taxpayers provided tens of billions of dollars to keep the company afloat.
Last Tuesday, I called for Mr. Benmosche's resignation. I did not take this step lightly. In my opinion, his comments revealed a blatant disregard for the titanic struggles this nation has been through—both economic and social. They also demonstrated brazen arrogance and a detachment from the challenges real people face across this country on a daily basis.
I believed that Mr. Benmosche -- with all his high-priced consulting firms and legal advisers -- would begin damage control. I fully expected a formal retraction of his comments, a direct and sincere apology to those he offended, and at least a modicum of humility.
But there was no retraction. There was no apology. And there was no remorse.
Instead, AIG's press office sent to select media outlets a short quote, saying only: "It was a poor choice of words. I never meant to offend anyone by it."
Poor choice of words?
Does that mean the concept he was conveying was sound? Does he think public concern about AIG using taxpayer funds to reward employees with lavish bonuses really is "just as bad" as lynching in the Deep South?
Related: AIG won't join lawsuit against U.S.
Does he believe that, if only he could express himself with less offensive rhetoric, he could convince the public that he is right -- that it was the Wall Street executives who were wronged?
There are no words that will work that kind of magic.
And he never meant to offend anyone?
It is difficult to believe that I actually need to explain this, but in the Deep South, millions of African American citizens lived in a terrifying world in which their parents, their spouses, and even their children could be hung from trees simply because of the color of their skin.
Mr. Benmosche's subsequent statement in the wake of his offensive comments reflects the same kind of detachment and sense of entitlement.
The only thing he appears sorry about is the annoyance of having to deal with the public relations problem he caused and likely considers unfair.
On Wednesday, my office received a call from AIG. It was not from Mr. Benmosche, but from the company's government affairs office. They asked if I had seen his follow-up quote and if I was "satisfied."
No, Mr. Benmosche, I am not satisfied.
And if you cannot understand why, that is precisely why you should resign.
Rep. Elijah E. Cummings (D-MD), is the Ranking Member of the House Committee on Oversight and Government Reform.