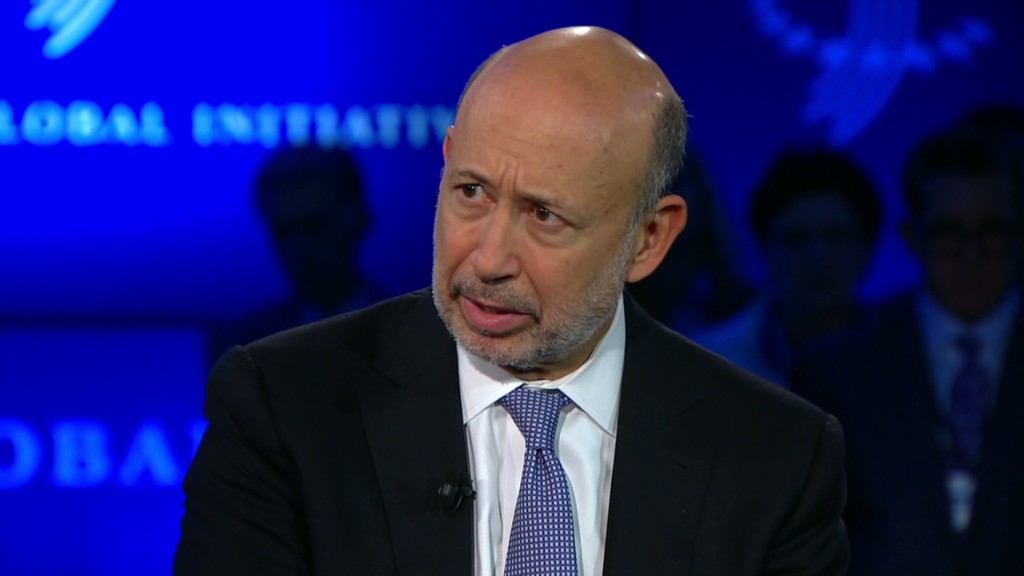 Wall Street CEOs will head to the White House to meet with President Obama on Wednesday, according to sources.
Goldman Sachs' (GS) Lloyd Blankfein will be among the group of CEOs meeting with the president in a visit organized by the Financial Services Forum, a trade group which represents bank chiefs, according to three sources familiar with the schedule.
The meeting was originally organized as part of the Obama Administration's ongoing efforts to mend relations with the financial services sector and woo their support for White House policy.
Related: Still no charges for Wall Street execs after crisis
Given the meeting is happening in the midst of a government shutdown, one source suggested the shutdown and budget will likely be a major focus of the meeting.
Blankfein is currently the forum's rotating chairman. Other CEOs expected to attend are Bank of America's (BAC) Brian Moynihan, J.P. Morgan Chase's (JPM) Jamie Dimon and James Gorman of Morgan Stanley (MS).
President Obama met at the White House with the same group in April. Financial Services Forum spokeswoman Laena Fallon declined to comment.
Blankfein told CNN's Fareed Zakaria last week that the stalemate in Congress and the fear of the U.S. government defaulting on its debts is "making people insecure" and has "adverse consequences" which will "reverberate" in the markets.