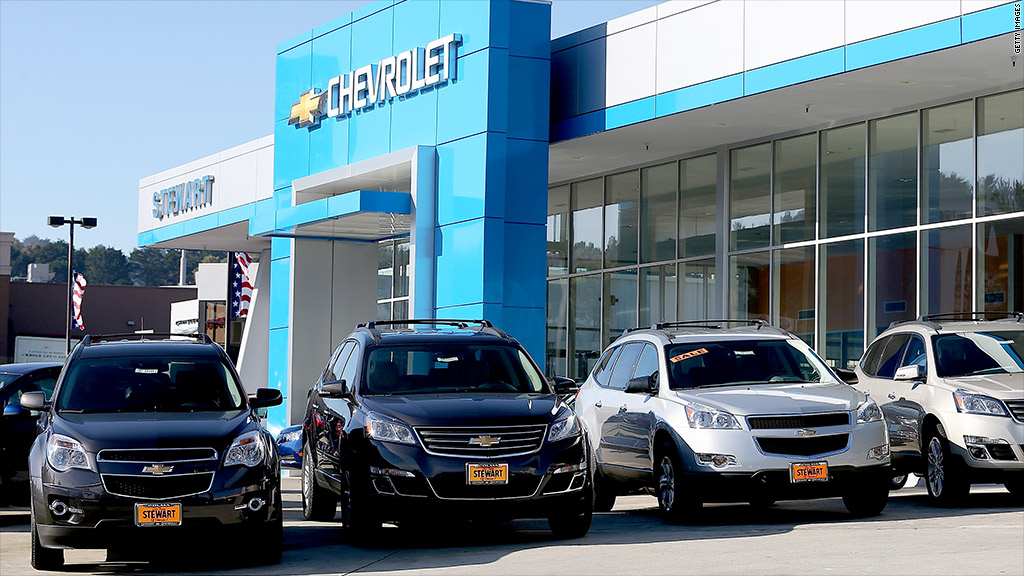 Car sales took a step backward in September, although it was a quirk of the calendar more than a change in car buyer demand that was responsible for the decline.
The Labor Day weekend sales were booked by the major U.S. automakers in their August sales period, rather than September, as is the norm. So early sales results point to industry-wide U.S. sales falling compared to a year ago for the first time this year.
The two largest automakers in terms of U.S. sales -- General Motors (GM) and Toyota Motor (TM) -- both reported a drop in sales compared to a year earlier. Both had weaker months than analysts had forecast, although that was partly balanced by an unexpected sales gain at Ford Motor (F). Sales at Chrysler Group were little changed from a year earlier.
"A lot of consumers pulled ahead their sales into August to take advantage of Labor Day sales offers," said Alex Gutierrez, senior analyst with Kelley Blue Book. "There's still plenty of demand out there, and no concerns or red flags from our perspective."
The annual sales pace is forecast to come in around 15.4 million vehicles, which would be the lowest reading since April. Early results from the largest automakers suggest those estimates were on the mark.
Related: BMW recalling 76,000 cars for brake problems
Jessica Caldwell, a senior analyst with Edmunds.com, said a more useful way to look at results is to combine August and September to eliminate the impact of the timing of Labor Day. Those two months together are likely to have been up about 7%.
"I don't feel like any of the fundamentals that were in place have changed," she said. She said years of weak car sales during and following the recession have led to a record average age for cars on the road and pent-up demand from buyers who delayed car purchases longer than normal.
Related: The best (and worst) crash avoidance technologies
"When you have pent-up demand that needs to be released, it's going to look better some months than others," she said.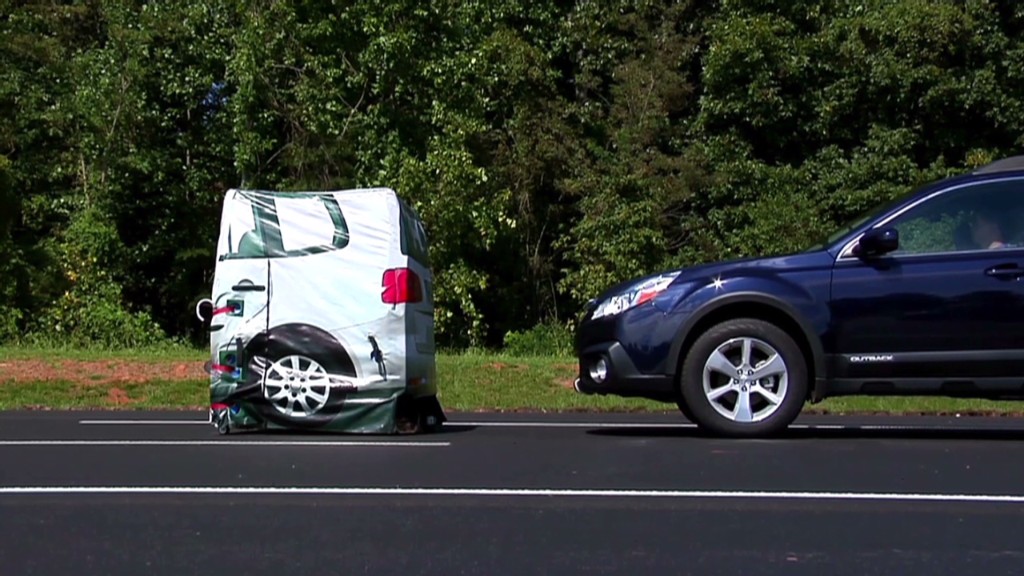 Other factors driving the rebound in new car sales include better access to car loans, slow but steady improvement in the jobs market, and gains in the housing and stock markets that have increased household wealth.